Source: All Elite Wrestling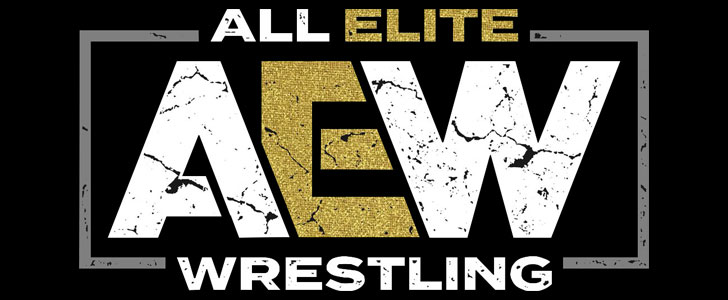 Tonight's AEW DYNAMITE: "Holiday Bash Night 2" emanated from the legendary Greensboro Coliseum in Greensboro, NC!
It's Saturday and you know what that means!
Our commentary team was "The Human Suplex Machine" Taz, "Absolute" Ricky Starks, and Excalibur!
Jungle Boy (with Luchasaurus & Christian Cage) vs. Isiah Kassidy (with Hardy Family Office's Matt Hardy, Marq Quen & Jora Johl)!
"Jungle Boy is all taped up from overtraining and over prep, which can be just as detrimental as undertraining," said Excalibur.
"We'll see if Isiah can exploit whatever's going on with the ribcage, the back, quad hamstring area of Jungle Boy," replied Taz.
Isiah ran up to Jungle Boy with a knife edge chop in the corner. He stomped Jungle Boy right in the face. Jungle Boy planted Isiah after an explosive dropkick! Isiah Kassidy hit a cutter and then followed up with a tornillo onto Jungle Boy on the arena floor. Isiah hit a senton for a 1-count on Jungle Boy. Matt Hardy clocked Jungle Boy with a massive right-hand punch as ref Aubrey Edwards had her back turned!
Isiah Kassidy ran into a back elbow from Jungle Boy, and he followed up with a comeback lariat. Jungle Boy turned up the heat on Isiah with a fisherman's falcon arrow for a near fall on Isiah! Isiah Kassidy had an answer for Jungle Boy with a poison rana!
"That poison rana was insane! Right on top of the dome," said Taz.
Jungle Boy rallied back with a belly to belly and then a German Suplex for a two-count on Isiah. Jungle Boy dumped Isiah over the top rope and then flew through the air with a tope suicida! Marq Quen grabbed the boot of Jungle Boy. Christian Cage began to brawl with Marq Quen, strategically moving him away from the ring.
Luchasaurus choke slammed Jora Johl onto the unforgiving arena floor! Matt Hardy attempted the Twist of Fate on Luchasaurus but Luchasaurus shoved Hardy out of the way and directly into the path of a spear from Christian Cage!
Jungle Boy locked in the Snare Trap and forced Isiah Kassidy to tap out!
A video package of "The Redeemer" Miro aired!
Miro: "You didn't cast me from heaven. You kept me from my home. I will return with no flaws. I will become champion to show your lack of power over me. You sit up there not because you feel power but because of your fear.
"Everyone is going to find out that redemption doesn't come with a smile. It comes with a price. So unlike you I will look them all in the eye. You will either feel the joy of my cruelty or the shame in yours. This is the Word of The Redeemer!"
Up next: Team Taz's Hook vs. Bear Country's Bear Bronson!
"Something of a phenomenon. The cold-hearted, handsome devil Hook," said Excalibur.
The "Premier Athlete" Tony Nese was watching from the front row.
The arena chanted "Hook!"
Hook tried for a single leg Boston Crab on Bear Bronson. Hook connected with body shots and then a head butt on Bear Bronson! Hook applied a hammerlock and then a modified sugar hold on Bear Bronson. Bronson grabbed the bottom rope to force the ref to break the hold.
Bear Bronson caught Hook off guard with a cheap shot elbow and then gouged Hook's eyes.
"Bronson has had enough of the disrespect from Hook and is taking out his frustrations on Hook's face," said Excalibur.
Bronson spiked Hook and Hook popped right back up on his feet! Hook drilled Bronson with a clothesline! Hook followed up with a Northern Lights Suplex with a release! Hook planted Bronson with a high collar side head and arm suplex!
"Sometimes ya gots to land on your head on Christmas day! The handsome devil is going to work," said Taz.
Taz locked on the Red Rum and Bear Bronson quickly tapped out!
"Wow, what a win!" said Excalibur.
"It's just another day at the office for the handsome devil," replied Taz.
Eddie Kingston was backstage: "Next week I got Santana and Ortiz and I'm going to take on Daniel Garcia and 2point0!"
"Legit" Leyla Hirsch vs. "The Galaxy's Greatest Alien" Kris Statlander (with "Freshly Squeezed" Orange Cassidy!
Leyla used a side headlock takeover on Kris! Leyla charged into Kris and Kris dropped her without budging. Leyla took the base out of Statlander and began her ground and pound game! Ref Rick Knox pulled Leyla off Kris because Leyla was using closed fist strikes. Wasting no time, Leyla dropped double knees onto Kris Statlander in the corner!
Statlander caught Leyla with a nice powerslam for a near fall! Statlander followed up with a delayed vertical suplex! Leyla speared Kris and rolled through with a cross arm breaker!
"Statlander is in trouble!" said Taz.
Statlander powered out and picked up Leyla, ramming her into the turnbuckles. Leyla grabbed the arm of Kris again and then connected with a back moonsault on Kris! Leyla rocked Kris with a running knee strike for a near fall!
Statlander fired back with a high round kick and then a blue thunder bomb for a two-count! Leyla grabbed Statlander with a German Suplex! Statlander answered back with a boot to Leyla's jaw. Statlander dropped Leyla with a reverse body slam! Statlander applied the Spider Crab in the center of the ring and Leyla tapped out!
"Kris Statlander victorious here tonight in a victory that could have huge title implications," said Excalibur.
Statlander offered to shake hands with Leyla Hirsch after the match but Hirsch slapped Statlander's hand out of the way and stormed off.
Main Event Time!
TNT Championship Match!
TNT Champion "Spanish God" Sammy Guevara vs. "The American Nightmare" Cody Rhodes (with "The Enforcer" Arn Anderson, Lee Johnson, and Brock Anderson)!
Legendary pro wrestling announcer and executive David Crockett was sitting ringside to present the winner of this match with the championship.
"It's a big fight feel right here for the TNT Title," said Taz.
Sammy wasted no time and nailed Cody with a shotgun dropkick at the start of the match! He hoisted up Cody, looking for the GTH, but Cody escaped. Sammy backflipped over Cody and followed up with a beautiful corkscrew dropkick onto the "American Nightmare"!
"Sammy coming out of the gates aggressive here," said Excalibur.
The champ clotheslined Cody over the top rope, sending Cody crashing down to the arena floor! Cody jumped over the barricade and walked through the first few rows of fans, taking a moment to collect himself.
Cody returned to the ring and grabbed Sammy with a strong side headlock takeover. Sammy transitioned and rolled up Cody but Cody quickly escaped. Sammy hip tossed Cody! And then Sammy powerslammed Cody!
Cody rallied back with a cutter onto Sammy, but Sammy tossed Cody out of the ring. Sammy shoved Cody into the steel ring steps! Arn checked on Cody and Sammy soared at Cody with a shooting star press! Cody dodged it but Sammy landed on his feet! Cody seized the moment and rammed Sammy's arm across the top of the ring barricade.
Cody hip tossed Sammy and then sat down with short arm scissors, working over Sammy's arm. Cody maintained control with a Russian Leg Sweep.
"You don't want to mat wrestle Cody," noted Taz.
Cody turned Sammy inside out with a lariat. Cody went back for the wrist control.
"Cody is trying to take away one of Sammy's greatest assets—his ability to fly with that 630 senton," said Excalibur.
Cody lifted up Sammy in a vertical suplex and then let go, pancaking Sammy onto the mat. Cody attempted a moonsault press but Sammy rolled out of the way! Sammy exploded into the corner with a shoulder into Cody and followed up with a Sammy Cutter! Sammy clutched his arm and got a two-count on Cody.
Sammy smashed Cody with the Cross Rhodes!
"Nothing more disrespectful than doing someone's finisher to them," said Taz.
Cody rolled out of the ring, out of bounds, so Sammy could not pin him. Sammy followed Cody with a 450 springboard onto Cody on the outside of the ring! Sammy tried for a hurracanrana but Cody caught Sammy and threw Sammy into the crowd!
"Sammy landed really hard into those people there," said Taz.
Cody connected with a Disaster Kick onto Sammy! Cody nearly took off Sammy's head with the Cross Rhodes! Somehow Sammy kicked out before the 3-count! Cody was looking for the finishing blow, hoisting Sammy up onto the top rope, perhaps looking for a reverse suplex! Sammy landed on his feet and muscled Cody up, putting him on Dream Street with the GTH! Somehow Cody kicked out before the 3-count!
"Sammy Guevara is as shocked as everyone here in the Greensboro Coliseum," said Excalibur.
"This is awesome!" the fans chanted.
Sammy Guevara put Cody into place, looking for the 630 senton. Sammy climbed to the top rope and went ahead with the 630 but Cody raised his knees. Sammy came crashing down right onto Cody's knees! Cody hit the Cross Rhodes on Sammy! And another Cross Rhodes onto Sammy! Cody impaled Sammy with the Tiger Driver 98 and pinned Sammy!
"Cody Rhodes is your new TNT Champion!" said Excalibur.
Dustin Rhodes, Brandi Rhodes, and the rest of the Nightmare Family came out to celebrate with Cody Rhodes.
The legendary David Crockett presented the title belt to Cody Rhodes, who is now a three-time TNT Champion.