Source: Impact Wrestling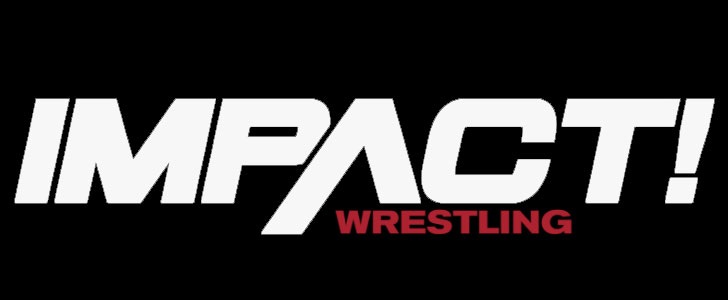 VSK w/ Brian Myers & Zicky Dice vs Sam Beale – BTI Exclusive Match
VSK is seeking retribution on Sam Beale after Beale eliminated his former teacher, Brian Myers, from the Call Your Shot Gauntlet at Bound For Glory! Beale immediately takes control as he launches himself off the top rope, colliding with VSK and Dice on the floor. Myers distracts Beale, allowing VSK to turn the tide with a dive to the outside. Beale catches him in mid-air with a backbreaker, followed by a clothesline to the back of the neck for two. VSK hits a running boot for a near fall of his own. VSK delivers a thumb to the eye but it's not enough to keep Beale down. Beale rolls him up with a hold of the tights but the referee catches him in the act. VSK hits a modified DDT to win!
VSK w/ Brian Myers & Zicky Dice def Sam Beale – BTI Exclusive Match
After the match, Brian Myers and Zicky Dice look to add insult to injury but Rich Swann and Willie Mack make the save!
The first IMPACT! after Bound For Glory is on the air from Sam's Town in Las Vegas!
New IMPACT World Champion Moose Kicks Off IMPACT!
After calling his shot to defeat Josh Alexander and become the new IMPACT World Champion at Bound For Glory, Moose kicks off tonight's show. Before he can speak, Eddie Edwards hits the ring and attacks his rival with a kendo stick. The brawl spills to the outside where it's broken up by security. Moose regains himself and heads back to the ring. Moose says he has no sympathy for what he did to Alexander, stealing from him what he worked his entire life to achieve. Moose calls himself the greatest champion in professional wrestling when Alexander appears in the ring and hits Moose with a German suplex!
Minoru Suzuki arrives in IMPACT and goes face-to-face with Alexander. Both men exchange blows when security returns to the ring to break things up!
Matt Cardona confronts Moose in the backstage area where he tells him that he doesn't respect the way he won the IMPACT World Title. Tensions boil over once again as another brawl breaks out between the two!
X-Division Champion Trey Miguel vs Rocky Romero – X-Division Championship
Trey Miguel puts his newly-won X-Division Title on the line against NJPW veteran Rocky Romero! Trey plants Romero face-first into the apron with unique offense. Trey remains in control with a springboard Moonsault to the floor.
Romero comes back with a Hurricanrana on the outside, followed by a modified cutter for two. Trey fights out of an armbar and hits a sit-down powerbomb to create separation. Trey hits the Meteora but Romero rolls through into a half Boston Crab. Trey hits a Brainbuster, followed by a successful Meteora to retain the X-Division Championship!
X-Division Champion Trey Miguel def Rocky Romero – X-Division Championship
After the match, Maclin blindsides Trey and lays him out with a running spear in the corner! Maclin makes a point that Trey didn't pin him to become X-Division Champion at Bound For Glory.
Gia Miller interviews the first-ever Digital Media Champion, Jordynne Grace. Tasha Steelz and Savannah Evans interrupt, calling Rachael Ellering the biggest loser of the bunch. Ellering goes one-on-one with Tasha tonight!
Scott D'Amore tells Maclin that he'll have a chance to earn an X-Division Title opportunity next week. Moments later, Matt Cardona and Eddie Edwards confront the IMPACT Executive Vice President about getting their hands on IMPACT World Champion Moose. D'Amore announces a six-man tag for next week pitting Cardona, Edwards and Josh Alexander against Moose and two partners of his choosing. The chaos continues as D'Amore then breaks up a fight between Alexander and referee Brian Hebner. Alexander is furious that Hebner allowed his family to be in the ring when Moose called his shot at Bound For Glory. D'Amore tells Alexander to control his emotions and refocus on the task at hand.
Tasha Steelz w/ Savannah Evans vs Rachael Ellering w/ Digital Media Champion Jordynne Grace
After Tasha Steelz eliminated Rachael Ellering from the Call Your Shot Gauntlet at Bound For Glory, both Knockouts look to move up the ladder in the stacked Knockouts division! Ellering jumpstarts the match with a running back elbow at the opening bell. Tasha hangs her up on the ropes to gain momentum. Tasha hits a Codebreaker, sending Ellering to the outside. Savannah is about to get involved but Jordynne stops her. Ellering hits a modified vertical suplex for two.
Ellering traps Tasha in a backslide to score the pinfall victory!
Rachael Ellering w/ Digital Media Champion Jordynne Grace def Tasha Steelz w/ Savannah Evans
Despite betraying his alliance with W. Morrissey when he eliminated him from the Call Your Shot Gauntlet, Moose asks him to be part of his team for the big six-man tag next week. In exchange, he'll give Morrissey the first opportunity at the IMPACT World Title!
Gia Miller Interviews New Knockouts Tag Team Champions The IInspiration
Following their victory over Decay to become the new Knockouts Tag Team Champions in their IMPACT debut, The IInspiration sit down for an interview with Gia Miller. Cassie Lee and Jessie McKay say that their goal is to "inspire" the Knockouts division because they are "worldwide stars, Australian legends and inspiration leaders".
Joe Doering w/ Violent By Design (Eric Young & Deaner) vs Heath w/ Rhino
Heath and Rhino may be back together but the war with Violent By Design is far from over! Doering erases Heath with a big running crossbody. Heath tries to build momentum but Doering shuts him down with a powerful shoulder tackle. Doering hits a powerslam for two.
Heath turns the tide after a big kick to take the big man off his feet. Deaner trips up Heath from the outside but Rhino makes him pay. The match erupts into total chaos as a brawl breaks out between the two sides.
Joe Doering w/ Violent By Design (Eric Young & Deaner) vs Heath w/ Rhino Ends in a No Contest
After being taken out of action with a knee injury, Eric Young reveals that he's healthy when he attacks Rhino and hits him with a top rope elbow drop! Young continues the assault as he piledrivers Heath into the mat.
The Good Brothers celebrate retaining their IMPACT World Tag Team Titles over FinJuice and the Bullet Club at Bound For Glory. Juice Robinson and David Finlay interrupt and remind The Good Brothers that they had the match won when it was stolen from them. FinJuice challenge them to a traditional Title match but The Good Brothers say that they have to earn it.
The Demon made his shocking return to wrestling in the Call Your Shot Gauntlet at Bound For Glory. Johnny Swinger confronts him during an interview with Gia Miller but Decay come to his aid. The Demon says that he returned to IMPACT Wrestling because demons are welcome!
New Knockouts Champion Mickie James Addresses the IMPACT Zone
Mickie James defeated Deonna Purrazzo to become Knockouts Champion once again at Bound For Glory! Mickie is in the ring to address the IMPACT Zone following her victory. Mickie admits that Purrazzo gave her the hardest match of her career but notes that no one has seen or heard from Purrazzo after her loss. Mickie knows that Purrazzo has a rematch clause but until then, she looks forward to defending against the other incredible talent in the Knockouts division. Madison Rayne and Kaleb With a K interrupt. Madison talks about how she'll never get the credit she deserves for helping build the Knockouts division. Madison reminds her that she's a five-time Knockouts Champion, compared to Mickie's four reigns with the title. Madison challenges her to a Knockouts Championship match next week and Mickie gladly accepts. Kaleb With a K calls Mickie "stupid" and gets slapped in the face for it!
Moose recruits Minoru Suzuki to join him and W. Morrissey as they battle Josh Alexander, Eddie Edwards and Matt Cardona in a six-man tag next week! Plus, Mickie James defends the Knockouts Championship against Madison Rayne, a new #1 Contender to the X-Division Title will be determined when Rohit Raju, Steve Maclin, Laredo Kid and Black square off and so much more! Don't miss an all-new IMPACT! next Thursday at 8/7c on AXS TV and 8:30pm ET on YouTube for IMPACT Insiders!
John Skyler battles Chelsea Green in a #1 Contenders match for the Digital Media Championship, premiering next Tuesday on IMPACT Plus and YouTube for IMPACT Ultimate Insiders!
Ace Austin w/ Madman Fulton vs Chris Sabin
It's main event time on IMPACT! as Chris Sabin seeks revenge on Ace Austin and Madman Fulton for his demise in the Call Your Shot Gauntlet! Sabin hits a sunset flip in the opening moments of the match for an early two count. Sabin does some serious damage to the knee of Ace with unique submission offense. Ace hits a flapjack on the ropes, followed by a vertical suplex. Ace gives him a papercut with his signature laminated playing card. Ace crashes and burns with a top rope leg drop, giving Sabin a chance to recuperate. Sabin hits a modified Brainbuster for two. Ace fights out of the Cradle Shock, leading to sequence that lays out both men in the middle of the ring. Ace connects with the springboard jumping kick for another near fall. Sabin hits a jumping tornado DDT out of the corner. Ace distracts the referee, allowing Fulton to pull Sabin off the top. Sabin sends Ace crashing into Fulton on the floor. Fulton attacks Sabin once again, allowing Ace to capitalize with The Fold to win!
Ace Austin w/ Madman Fulton def Chris Sabin