Source: All Elite Wrestling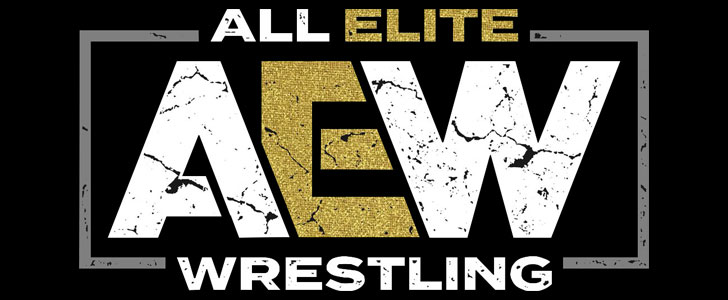 Tonight's AEW RAMPAGE emanated from the sold-out Curtis Cullwell Center in Garland, TX!
It's Friday and you know what that means!
Our commentary team was "The Human Suplex Machine" Taz, "Absolute" Ricky Starks, and Excalibur!
8-Men Tag Battle!
"The Infamous" Bobby Fish & The Super Kliq—Adam Cole #BayBay, and Nick & Matt Jackson of The Young Bucks (with Brandon Cutler) vs. "Freshly Squeezed" Orange Cassidy, Rocky Romero, & The Best Friends—"The Kentucky Gentleman" Chuck Taylor & Trent (with Wheeler Yuta)!
"Adam Cole has had Orange Cassidy in his crosshairs," said Excalibur.
"People are fired up for this match! They love Orange Cassidy and the Best Friends," replied Taz.
Chuck Taylor began against Matt Jackson, but Matt hit Chuckie with strikes, left and right. Chuck fired back with a standing Sliced Bread! Rocky Romero from NJPW tagged in, as did Bobby Fish. Rocky took Fish down with a running dropkick.
Orange Cassidy tagged in and he sent Fish into a clothesline from Rocky Romero. Adam Cole tagged in but thought twice about facing Orange. Cole tagged out to Nick Jackson.
Orange Cassidy grabbed Nick's wrist and walked the ropes! Nick pulled him down off the ropes and Orange hit an arm drag on Nick—all this while Orange had his hands in his pockets!
Outside the ring, The Bucks and Cole powerbombed Trent onto the ring apron! In the ring, the Bucks and Cole leveled Orange Cassidy with a three-way superkick! They isolated Orange Cassidy and Nick splashed Orange off the top rope for a near fall!
"They're singling out Orange Cassidy," said Taz.
The Bucks were pulled out of the ring by Rocky and Chuck and Orange rolled up Adam Cole with a crucifix for a near fall. Cole fired back with a running knee to Orange Cassidy! Cole attempted the Panama Sunrise but Orange countered with a backdrop!
Trent tagged in and cleaned house, hitting a double clothesline on Cole and Nick Jackson. Trent speared Bobby Fish outside the ring and then backdropped Cutler! Trent climbed the top rope and nailed Nick Jackson with a diving splash on Nick's back! Rocky Romero and Trent double teamed Nick with knee strikes!
Cole lifted up Trent, the Bucks superkicked Trent, and then Cole nailed Trent with a brainbuster on his knee! Fish followed up with a splash off the top rope for a near fall! Bobby Fish walloped Trent with an avalanche Falcon Arrow on Trent but Orange Cassidy saved Trent from the pin!
Orange Cassidy leveled Matt Jackson with the Orange Punch! Trent crushed Bobby Fish with the Strong Zero and pinned him!
"That was a brutal landing on Bobby's skull," said Taz.
American Top Team's Dan Lambert was back, and he was joined by The Men Of The Year—"All Ego" Ethan Page and Scorpio Sky!
Lambert: "Why does everybody suck up to Tony Khan? Like when he started this company and said he was a fan first and foremost. He said all matches would be made on merit. He pushed the weirdo in the skateboard. Then the guy with his hands in his pockets. He brought in Danielson and Punk. He's turning this company into a late 1990s version of WCW. Look at Cody Rhodes and all of his politicking with Tony Rhodes—"
"It seems like 'The American Nightmare' Cody Rhodes has heard enough," said Excalibur.
Cody Rhodes' music hit and he came out to the ring by himself.
Cody grabbed the microphone out of Lambert's hand, but Lambert grabbed it back. And then Cody yanked it away again. Cody tossed the Mic at The Men Of The Year and then charged at Scorpio Sky and Ethan Page until they outnumbered him.
"The Natural" Dustin Rhodes sprinted to the ring to even up the odds but The Men Of The Year descended upon Cody and Dustin like a pack of wolves.
The TNT Champion Sammy Guevara ran out and nailed Sky with a springboard cutter! Dan Lambert and The Men Of The Year retreated!
Submission Match!
Tay Conti (with Anna Jay) vs. "The Super Bad Girl" Penelope Ford (with The Bunny)!
"Pinfalls don't matter. The only way to win is via submission hold," said Taz.
Penelope Ford chopped away at Tay on the outside. Tay moved and Ford cracked her hand on the ring post! Back in the ring, Tay tried for a flying arm breaker but Penelope reached the ropes with her feet, forcing the ref break.
Penelope attempted a back handspring but Tay lifted her knees and then transitioned into a triangle choke. Penelope broke free and locked on a bow and arrow stretch. Tay rolled out and hit Ford with elbows in the ribs.
Tay had a rear naked choke hold and pulled Penelope up to the top turnbuckle. They jockeyed for position. Penelope wrenched on Tay's neck with a standing cross-face. Tay rocked Penelope with knees to escape!
Tay blasted Penelope with a pump kick! Penelope retaliated with a back heel kick! It was too little too late as Tay forced Penelope to tap out!
The Bunny had brass knux and clobbered Tay Conti after the match! Luckily Anna Jay ran them out of the ring with a steel chair!
Main Event Time!
10-Men Tag Battle!
"Mad King" Eddie Kingston, Santana, Ortiz, & AEW World Tag Team Champions The Lucha Bros—Penta El Zero Miedo & Rey Fenix (with Alex Abrahantes) vs. 2point0—Jeff Parker & Matt Lee, Daniel Garcia, & The Acclaimed—Anthony Bowens & "Platinum" Max Caster!
The battle broke up on the ramp before Max Caster could complete his rap!
"Gang warfare out here," said Ricky Starks.
Penta El Zero Miedo shoved Caster, but Caster fired back with a right elbow strike. Rey Fenix tagged in and the Lucha Bros blasted Max with thrust kicks!
Ortiz tripped Bowens. Ortiz and Santana utilized their tandem offense, showing why they're a world renown team.
Santana landed a moonsault on 2point0! He tagged in Penta El Zero Miedo and met 2point0 with sling blades! Rey Fenix did a tight rope walk and turned into a one-man wrecking crew on 2point0! He rattled Garcia with a knee drop right to the mouth off the top rope.
Kingston tagged in and chopped Garcia in the chest! 2point0 pulled Kingston out of the ring! The Lucha Bros launched themselves with tope con hiros onto 2point0!
Santana grabbed Bowens and spiked him with a piledriver. Kingston tried for a spinning back first on Garcia but Garcia ducked. Garcia grabbed a handful of Kingston's trucks and rolled Kingston up for the pin!
"What a massive upset!" said Excalibur.
Bowens grabbed the boombox—which was wrapped in a steel chain—and slammed it into the head of Kingston! The Jurassic Express and Christian Cage ran down to the ring to even up the odds. Jungle Boy handed the AEW World Tag Team Championship back to the Lucha Brothers—but this is a story worth keeping your eyes on, as Excalibur noted.
"We could be seeing a collision between these two teams sooner than later," added Excalibur.