Source: All Elite Wrestling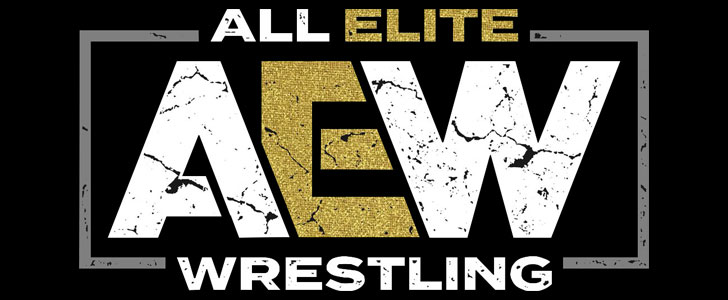 Tonight's AEW RAMPAGE emanated from the sold-out Wintrust Arena in Chicago, IL!
It's Friday and you know what that means!
Our commentary team was Le Champion Chris Jericho, "Absolute" Ricky Starks, "The Human Suplex Machine" Taz, and Excalibur!
We got right into the action with…
"The Infamous" Bobby Fish & Adam Cole #BayBay vs. Wheeler Yuta & "Freshly Squeezed" Orange Cassidy!
Yuta and Fish grappled to the mat. Once back on their feet, Bobby Fish backed up Yuta with his ever-dangerous striking game.
Orange Cassidy and Adam Cole tagged in for their respective teams. Orange tried to put his hands in his pockets but Cole stopped him. Orange flipped Cole but Cole jumped back up with a standing switch and then a full nelson on Orange. "Freshly Squeezed" did a leap frog on Cole and tagged in Wheeler Yuta, who hit leaping back elbows on Cole!
"Orange Cassidy is so unorthodox," said Taz.
Adam Cole yanked Wheeler Yuta off the turnbuckles, sending Yuta crashing to the mat. Bobby Fish tagged in and put the pressure on Wheeler Yuta. Bobby Fish slugged away at Yuta in the corner and then tagged in Cole.
Adam Cole hit a neck breaker on Wheeler Yuta! Fish tagged in and stomped Yuta on the jaw. Fish suplexed Yuta for a near fall.
"There's a purpose and a crispness to everything Bobby Fish does," said Chris Jericho.
"Fish and Cole doing a good job of keeping Wheeler Yuta in their corner," added Excalibur.
Wheeler clipped Bobby Fish behind the head with a kick. Yuta tried for the tag but Cole pulled Orange Cassidy out of the ring by the ankles, out of reach of Yuta's tag. Wheeler Yuta rallied back with a missile dropkick to Fish and Cole and made the hot tag to Orange!
Orange placed his hands in his pockets and connected with a double dropkick, followed by a double hurracanrana to Fish and Cole. Orange planted Fish with a swinging DDT!
"Best Friends looking good here!" said Taz.
Wheeler Yuta dropped a beautiful splash off the top turnbuckle onto Adam Cole for a near fall! Orange surprised Adam Cole with the StunDog Millionaire! Bobby Fish bull rushed Orange Cassidy into the corner. Cole smashed Orange with the flying knee strike!
"This thing is nonstop," said Taz.
Orange tried to launch for the Orange Punch but Fish countered with the exploder suplex into the corner. Wheeler Yuta jumped into the ring and spiked Fish with the Northern Lights Bomb for a near fall!
"Wheeler Yuta showing why he is so highly regarded by Orange Cassidy and Chuck Taylor," said Taz.
Adam Cole swept out Orange Cassidy and sent him into the steel ring steps! Bobby Fish finished off Wheeler Yuta with the Avalanche Falcon Arrow and scored the pin!
"I don't care who you are, you're not kicking out of that," said Taz.
Tony Schiavone was backstage with "The Premiere Athlete" Tony Nese!
Nese: "I've been scouting the competition. It's what the top athletes do. We all know there's an open challenge for the TNT Championship. So I thought what a perfect way for me to make my debut on TNT than by becoming the TNT Champion.
"Because based off what I've seen, if Ethan Page, if Bobby Fish, if Jay Lethal would have all done their homework, Sammy wouldn't even be champion right now. Based off what I've seen I am 100% unimpressed."
TNT Champion Sammy Guevara heard enough and stormed onto the scene!
Guevara: "I'm unimpressed with you, man. Another new guy wants to talk a bunch of mess. Let's hear it."
Nese: "Relax. Can't take some criticism?"
Guevara: "Oh I can't take criticism but not from some guy who hasn't done s—t since he got here."
Nese: "All right, don't get hot. There's an open challenge. I challenge you next week."
Guevara: "I accept."
Nese dropped Sammy with a cheap shot after they shook hands.
Black Friday Deal Match!
AEW Women's World Champion Dr. Britt Baker, D.M.D. (with Rebel & Jamie Hayter) vs. Riho!
If Riho wins, she earns a future title match.
Riho wrenched on Baker's wrist. Baker grabbed Riho's hair and slammed her to the mat. Britt attempted the Lock Jaw but Riho grabbed the ropes before it was locked in. Jamie Hayter and Rebel choked Riho as the ref was being distracted by Britt Baker!
Riho rallied back with dropkicks to Dr.Britt Baker! Riho connected with a diving cross body press off the top turnbuckle onto Rebel and Baker on the outside! Riho followed up with a running elbow strike. She tried for a second elbow but paid for it as Baker countered and slammed Riho's head into the turnbuckles.
Britt caught a near fall on Riho after dropping her with the sling blade clothesline! Baker stomped a mudhole on Riho in the corner.
"That could actually knock you unconscious," noted Jericho.
Riho got to her feet and used head scissors on Baker, then looked for the Northern Lights Suplex but Baker countered with a suplex of her own! Baker suplexed Riho directly into the turnbuckles. Britt lifted Riho for the Air Raid Crash but Riho reversed positions and nailed Baker with a snap dragon suplex!
Baker showed her tenacity by firing back with an Air Raid Crash for a near fall on Riho! Baker tried the curb stomp but Riho avoided it and hit a high bridge suplex on Baker for a near fall. Riho connected with diving foot stomps for a two-count! Britt tried to finish off Riho with the Fishermen's Neck Breaker but Riho countered and cradled Britt for the pin!
"What an upset!" said Jericho.
"Riho just pinned the AEW Women's World Champion in the middle of the ring. She's guaranteed a shot at the world title now. A massive victory right here for Riho. Wow!" replied Taz.
Announced for DYNAMITE this Wednesday:
Atlanta Street Fight! Andrade El Idolo vs. "The American Nightmare" Cody Rhodes!
Kris Statlander vs. Ruby Soho in the Quarterfinals of the TBS Championship Tournament!
"The American Dragon" Bryan Danielson vs. Dark Order's Alan "5" Angels!
The Gunn Club—Billy and Colten vs. Sting & Darby Allin in a Battle of Two Undefeated Teams!
Time for tonight's main event!
"Mad King" Eddie Kingston vs. "Red Death" Daniel Garcia (with 2point0—Jeff Parker & Matt Lee)!
Garcia shot for a single leg takedown and Eddie sprawled. Garcia shot back in and Eddie defended, punching down on Garcia.
Garcia rolled out of the ring to break up the momentum and get some advice from 2point0. He reentered the ring and Eddie started blasting Garcia again. Eddie took out 2point0 on the outside!
"Red Death" hit Eddie from behind and stomped on him in the corner. Eddie headbutted Garcia but Garcia fired back with a pump kick! Eddie came back with machine gun chops and then poked Garcia in the eyes.
"That was the street fight influence," said Jericho of Eddie Kingston.
Garcia took a short cut and chopped Kingston across the windpipe. Eddie bit on Garcia's ear and then slammed him down with a forward suplex. Garcia chop blocked Eddie to the front of the knee! Garcia kept working over Eddie's injured knee. Garcia stomped on Eddie's head repeatedly.
"Eddie can barely walk out there," said Jericho.
The ref went to check on Kingston but Kingston waved him off and hurled Garcia with an exploder suplex! Garcia grabbed Kingston in a knee bar but Kingston maneuvered his way to the ropes. Garcia torqued on Eddie's ankle. Eddie got back up on one leg and powerbombed Daniel Garcia!
Eddie attempted a German Suplex but Garcia countered with a heel hook. Garcia hammered down on Kingston with ridge hands and palm strikes! Eddie nailed Garcia with a half and half suplex!
Garcia and Kingston had a fire fight exchanging palm strikes! Garcia charged in with a desperation clothesline!
"What a war we are witnessing unfold here on Rampage," said Excalibur.
Kingston connected with the spinning backfist and pinned Garcia! 2point0 jumped in after the bell and double-teamed Kingston! Chris Jericho left the broadcast table and sprinted to the ring! Le Champion cleaned house on 2point0!
"Chris Jericho has seen enough out of 2point0," said Excalibur.
"Jericho saved the day for Kingston," added Taz.