Source: All Elite Wrestling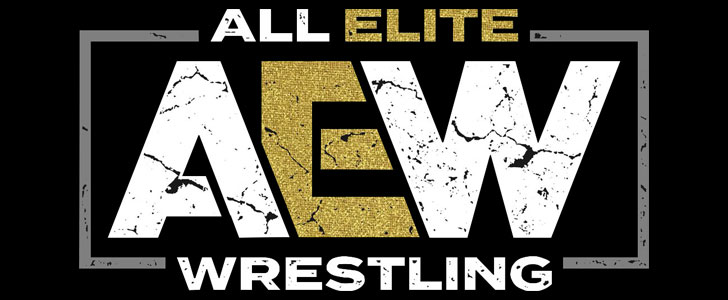 Tonight's episode of AEW DYNAMITE was held live from the Wintrust Arena in Chicago, IL!
It's Wednesday night and you know what that means!
Jim Ross, Tony Schiavone, and Excalibur were the broadcast team for tonight's event.
Chicago's own CM Punk vs. QT Marshall (with The Factory's Aaron Solo & Nick Comoroto)!
MJF came out and interrupted CM Punk's entrance. Of course, MJF had a microphone with him, and he was dripping with smarm.
MJF: "Doesn't feel so good getting interrupted does it? Quite frankly, you really hurt my feelings last week. I extended out my hand like a gentleman. It was almost as bad as the time you quit, took your ball and went home.
"You know what was great? The pipe bomb. That was your best moment. Except every MJF moment is the best MJF moment. Because unlike you, I'm not a one trick pony. Don't get it twisted. I respect you. I even respect that you're straight edge, but how does someone who is straight edge look like a meth addict?
"But we have an issue. You were asked what wrestlers you wanted to face but you never mentioned me. It's because you didn't want any of me. You didn't want to go face to face with me on the mic, Punk? I'm about to verbally finish you quicker than your UFC career. You have your pipe bombs, but I'm MJF and I drop nukes."
CM Punk grabbed a microphone.
CM Punk: "I am so disappointed in you. But let's not start there. Let's show our guest a little Chicago hospitality. Last week you introduced yourself to me. I had no idea your name was Max. This whole time I thought MJF stood for 'My Jealous Fan.' Seems like you're hung up on this because every time I did press I never mentioned you and that was by design. I'm in your head.
"I've always heard about the great MJF but last week I shut up the great MJF without saying a word. And you had a whole week to think of good zingers and you came out here with the lowest hanging fruit. He thinks he's revolutionary when in reality, he's just a less famous Miz."
MJF: "OK, settle down. That was really solid, really creative stuff, Punky. Almost what I wanted. That phrase 'Almost what I wanted' kinda encapsulates your entire run here. I suppose it's true: nostalgia is a drug that causes us to misconstrue our memories. And you're just nostalgia.
"I was a fan. In this ring, on the microphone, I thought you were the best. But since your return, you've failed to say anything of intrigue. Your breath smells and that's probably because you've been kissing so much ass. Robotic pucker-up-Punk.
"You've gone soft, man. Your hair has gone gray and based on your eyes, if anyone has to go to sleep, it's you. This isn't CM Punk. This is PG Punk. What happened to the guy I grew up on? You might as well come out here preaching hustle, loyalty, and respect.
"Except here's the problem, PG, I can see you. I can see through you, buddy. You claimed you only came back for the younger talent and you claimed you'd only come back for a boatload of money. And you sat on your couch for seven long years. Were you busy writing comic books no one read or movies no one saw? Or were you scared?
"I'm here to tell you that you should be scared, man. In the other company, the people looked at you like a cult hero because you were held down. And now here you are, you have all the opportunity to prove these people right, but can you?
"I don't envy you. But I know you envy me. And I know why you don't like me PG Punk. Because I'm everything you hate. I was born for this. You were a scrawny misfit from the dumpiest part of the Midwest known as Chicago. You had to work your tail off and I commend you for that.
"But I know what keeps you up at night. After all the blood, sweat and tears, your whole career, you've been nothing but second best. You were never quite up to snuff, were you. And you may claim to be the best in the world, but I'm better than you and you know it!"
CM Punk: "There's some truth in what you just said. A little bit, yeah. Scared. Coming back after seven years. I'd never lie to these people. I didn't know if I still had it. I'm not scared any longer. And I'm certainly not scared of you. I was selling out Madison Square Garden while you were marking out for Rosie O'Donnell. The last time you did a song and dance on this show you made the NY Times. Wow! Don't worry, you'll make the NY Times again but this time in the obituaries. You talk too much and you can't back it up without your back-up.
"I went for the heart and soul of Darby Allin and I didn't need a diamond ring to do it. And you're too busy talking about the four pillars, you don't even realize you've been replaced by Britt Baker. And while you think you made some excellent points, I think you talk too much and you've wasted these peoples' time. They call Chicago the second city, because when we burnt down, we built right back up among the smoldering embers. The only way you'll be number one around here is if we wait long enough for Tony to have a daughter for you to marry.
"The last time I was in Chicago I gave out ice cream bars, so yeah I'm happy to be here. The only thing I can think of that'd be better is if I punched you right now."
MJF rolled out of the ring and left. CM Punk waved him good-bye!
"Wow, that's some serious pro wrestling TV," said Jim Ross.
CM Punk and QT Marshall finally squared off!
Punk ran into the ropes but Solow grabbed his leg. Punk rebounded with four body slams on QT! Nick grabbed Punk's ankle and ref Paul Turner saw enough and ejected The Factory from ringside.
QT caught Punk with a knee to the abdomen. QT followed up with forearms to Punk. QT was taken off his feet with a back elbow from Punk.
QT Marshall taunted the crowd and then put a neck crank on Punk. CM Punk reversed an Irish whip from QT and then clotheslined QT over the ropes. Punk flew off the apron with a lariat to QT on the arena floor!
QT Marshall fired back with a massive Liger Bomb on Punk for a near fall.
"I think MJF got in Punk's head and QT is taking advantage of that here on Punk," said Jim Ross.
Punk bought himself some time with a roundhouse kick to QT! Punk hit a swinging neck breaker on QT and then caught QT right under the jaw with a running knee strike! Punk climbed to the top rope and dropped an elbow across the chest of QT!
"That was a big-time elbow," said Tony Schiavone.
Punk hoisted QT up for the GTS and then pinned him for the three-count.
"Despite what MJF might think, we are witnessing peak Punk here in All Elite Wrestling," said Excalibur.
"I think we're on the verge of a CM Punk era," added Jim Ross.
Tony Schiavone was backstage with Christian Cage and Jurassic Express!
Christian Cage: "We have a ton of momentum. We feel damn near unbeatable. And when you feel this way, good things happen. For example, today I found out my guys Luchasaurus and JB are the #1 ranked tag team in AEW.
"I know you've been in this position before but this time you have the confidence and the momentum. And Christian Cage. And I'm gonna make sure you win the AEW Tag Team Championships."
Colten Gunn and Billy Gunn (accompanied by Austin Gunn) vs. Bear Country (Bear Boulder & Bear Bronson)!
The Gunn Club blinded Bear Country. Bear Boulder press slammed Billy Gunn!
Bronson flipped Colten over his head with a suplex. Colten rallied back with the Colt 45 DDT to Bronson after Austin grabbed Bronson's leg! The Gunn Club were victorious.
Sting and Darby Allin came out! Austin charged at Sting but Darby exploded out of the tunnel with a shoulder tackle to Austin, completely wiping him out!
"Billy needs to go pick up his kid," said Excalibur.
"Billy and Colten not so aggressive when they don't have the numbers on their side," said Tony Schiavone.
Bobby Fish was backstage with Adam Cole. Adam was outraged over recent events, especially with the Bucks not being cleared yet. The Best Friends interrupted Cole. Adam Cole said he was tired of being disrespected and would make the Best Friends pay for it.
Team Taz was backstage asking Dante Martin if he decided whether or not he was going to join Team Taz.
Lio Rush said this was business that Dante didn't want to be a part of. Instead Dante took the contract and signed it. Lio was puzzled and asked Dante what he was doing. Dante left with Team Taz!
TBS Women's Championship Tournament Quarter-Final Match!
Jamie Hayter (with Dr. Britt Baker, D.M.D. and Rebel) vs. Thunder Rosa!
The winner of this match will face Jade Cargill in the semi-finals.
They grappled until Hayter slapped Thunder Rosa across the face. Thunder Rosa answered with a slap of her own. Hayter tossed Rosa to the arena floor. Rosa reversed an Irish whip into the steel barricade!
Back in the ring, Jamie kicked Thunder Rosa in the kidneys. Thunder Rosa tripped up Jamie and dropkicked her in the spine! Thunder Rosa rocked Hayter with a dropkick and then suplexed her on the arena floor!
Thunder Rosa jumped off the edge of the ring but Jamie Hayter caught her and rammed her into the ring post!
Thunder Rosa willed herself back into this fight. He drove all the air out of Hayter's lungs with a running dropkick to Hayter in the corner. Somehow Hayter fought back with a back breaker! They traded shots in the center of the ring!
"It's breaking down into a hockey fight," said Excalibur.
Thunder Rosa took Jamie down with a Russian leg sweep! Thunder Rosa locked in a submission but Rebel distracted the referee and Britt jumped into the ring. Britt went for a thrust kick on Thunder but Thunder Rosa moved and hit Jamie Hayter instead! Thunder Rosa rolled up a dazed Hayter and pinned her to advance to the next round of the tournament!
After the match, Jamie Hayter pushed Rebel and then Britt Baker and left the ring alone!
Alex Marvez was backstage with Chris Jericho! Marvez wanted to know what was next for Le Champion.
2Point0 and Daniel Garcia interrupted the interview (earlier they interrupted Eddie Kingston and attacked him by throwing hot coffee in Eddie's face). Jericho told them not to interrupt him again, and if they did, he'd knock their teeth down their throats!
It was time for "Friendsgiving" hosted by AEW Women's World Champion Dr. Britt Baker, D.M.D. and Tony Schiavone!
Britt apologized to everyone in the world for Thunder Rosa advancing in the tournament. Tony said he had some bad news. Tony Schiavone told us that Tony Khan said on Black Friday RAMPAGE, if Riho beats Britt Baker, Riho will get a future shot at Baker's championship!
Up next: "The American Dragon" Bryan Danielson vs. Colt "Boom Boom" Cabana!
Bryan and Coltski chain wrestled to start the match. Colt applied a surf board to Danielson but Danielson escaped. Bryan nailed Cabana with roundhouse kicks to the chest! Bryan followed up with European uppercuts. Danielson charged at Colt in the corner but Colt dodged it!
The arena was chanting "Colt Ca-ba-na!"
Colt dropped an elbow on the crown of Danielson. Colt attempted the Flying Apple but Danielson countered with a suplex. Danielson went back to the kicks and chops to Colt's chest!
"This has been hard-hitting!" said Tony Schiavone.
Danielson and Cabana jockeyed for position on the top turnbuckle and Cabana got the better of it! Colt hit a perfect moonsault down onto Danielson!
"The American Dragon" trapped Cabana's arms and then stomped his head! Bryan applied the LeBell Lock and Colt had no choice but to tap out!
After the match, Danielson picked up one of Colt's teeth off the mat!
Tony Schiavone interviewed Danielson afterwards. Danielson was still proudly holding up Colt's knocked out tooth.
Danielson: "When I debuted in Chicago, I got a much different reaction than this. And I wonder if it's me, or if it's you. And I have one word to describe that: it's fickle. And I not only kicked Colt's head in, I kicked his teeth out. And next week we're in Atlanta and I hear there are a few Dark Order members who are from Atlanta and I'll kick their heads in. And that's just leading to one thing—"
AEW World Champion "Hangman" Adam Page walked to the ring!
Page: "We're in Chicago. This city, this building, holding a special place in my heart. And I can't think of a better place than to defend this belt against you right here, right now."
Danielson: "Of course you'd said that after I already wrestled a match. To me that's not cowboy s—t, that's coward s—t."
Page: "I'm not leaving Chicago without a fight. I'll even give you the first shot."
Danielson: "Don't you insult me like that!"
Bryan Danielson smacked Adam Page! The AEW Champion Adam Page attempted the Buckshot Lariat but Danielson retreated from the ring, narrowly avoiding the Buckshot Lariat!
Main Event Time!
AEW World Tag Team Champions The Lucha Bros—Penta El Zero Miedo & Rey Fenix (with Alex Abrahantes), "The American Nightmare" Cody Rhodes (with "The Enforcer" Arn Anderson), & "The Bastard" PAC vs. AAA Tag Team Champions FTR—Cash Wheeler & Dax Harwood (with Tully Blanchard), Malakai Black, & Andrade El Idolo (with Jose the Assistant)!
"Last time we saw Cody team with PAC, it didn't work so well," said Tony Schiavone.
"Have they ironed things out since FULL GEAR?" wondered Excalibur.
Cody and Dax began the match for their respective teams. Cody took down Dax with a hard shoulder tackle. Cody dropped low and rocked Dax with a stiff punch.
PAC tagged in and showed off his explosivity against Cash Wheeler. Penta El Zero Miedo tagged in and stomped down on Cash! Penta El Zero Meido followed up with a thunderous thrust kick! Cash tagged out to Andrade El Idolo!
Rey Fenix launched himself off the bottom rope and twirled Andrade by the head and dropped him to the mat hard! Death Triangle triple teamed Andrade El Idolo with an amazing combination of offense. Cody tagged himself in but it backfired as he found himself in the opponents' corner where they began to pummel him. Cody managed to tag out to Rey Fenix!
Rey Fenix hit a double cutter on FTR! Rey Fenix changed levels and brought Malakai Black to his knees after a roundhouse kick! Malakai Black used a back heel kick and then worked over Rey Fenix in the corner!
Penta El Zero Miedo tagged in and connected with a body press to Andrade El Idolo! He nailed FTR with double DDTs! Penta El Zero Miedo blasted Andrade with the back stabber!
PAC took out all four members of the opposition with a dive over the top rope! Penta El Zero Miedo got spike by a piledriver from Dax! Malakai Black hit Rey Fenix with a knee in the jaw! Cody accidentally connected with a thrust kick to PAC!
Tully Blanchard and Arn Anderson entered the ring as their men were down! Jose jumped into the ring and Arn and Tully knocked him out of the ring! Penta El Zero Miedo and Rey Fenix got back into the fray and took out FTR with an aerial assault! Malakai Black sprayed mist into PAC and then Andrade El Idolo finished off PAC for the pin!