Source: Bleacher Report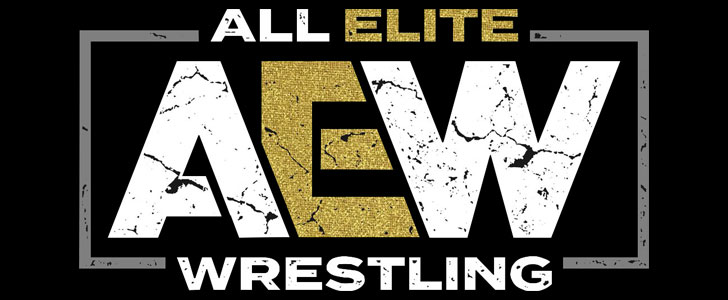 Bobby Fish vs. Jungle Boy
Jungle Boy went after Bobby Fish as soon as he hit the ring with a double-leg takedown. He had the upper hand for a moment before Fish threw him to the corner.
He countered a top rope arm drag from Jungle Boy and dropped him onto the rope before he fell to the floor. Fish followed and proceeded to unload on his young opponent.
JB started to get in some offense and used his speed to keep Fish on defense. When they went back to ringside, Fish regained control as the show went to a break.
We returned to see Jungle Boy hit a low dropkick to take Fish out at the knee, followed by a clothesline that turned him inside out. Fish countered a suplex and hit a hammerlock suplex for a two-count.
Fish missed a big roundhouse, but he hit an exploder suplex into the ring ropes for another near-fall. He taunted Jungle Boy as he hit kicks to the arm and shoulder, but JB grabbed his leg and wrestled him down into the Snaretrap for the win. Adam Cole ran down and helped Fish beat JB down.
Luchasaurus and Christian made the save, forcing Cole to leave Fish to fend for himself.
Jade Cargill vs. Santana Garrett
Cargill signed with AEW one year ago, so she decided to celebrate with a match against former WWE Superstar Garrett.
Cargill tossed her out of the ring and then went right up to Red Velvet, who was sitting at ringside. She threw Garrett over the barricade into Velvet's lap, and her friends had to hold her back while Cargill kept fighting her opponent.
She caught Garrett in the corner and hit her finisher for a quick win.
Dante Martin vs. Ariya Daivari
Daivari and Martin started with a quick exchange of counters and attempted takedowns, but it took a little while before Martin was able to firmly take control.
The crowd was chanting for him loudly as he sent Daivari out of the ring. He hit a hurricanrana as Daivari came back, but the newcomer to AEW tripped him on the top rope to get a close two-count.
He draped Martin across the middle rope and hit a flying leg drop to the back of his neck for a near-fall. He nailed a few quick kicks but still couldn't keep Martin down.
He dominated the action for a couple of minutes before Martin used a quick rollup for a two-count. He jumped right up to the top rope and hit a huge flying crossbody to take Daivari down. Martin then brought Daivari back in the ring and scored the pin.
Team Taz offered Martin a spot in the group since Lio Rush was nowhere to be seen. Ricky Starks told him to think it over before responding.
Orange Cassidy vs. Matt Hardy (Lumberjack Match)
Cassidy and Hardy gave the usual pre-match interview with Mark Henry before competing in the main event in a Lumberjack match.
Hardy put a bounty on Cassidy and his friends right as the match started. He offered $20,000 to whoever could take out Cassidy, so everyone went after his friends so he wouldn't have help at ringside.
Cassidy tackled Hardy and stomped him in the corner. Hardy threw him out, and Cassidy had to fight his way back in. A moment later, he was thrown out again, and the lumberjacks got in some good hits.
Big Money Matt hit a couple of leg drops for a two-count and slammed Cassidy's head into all three turnbuckles in the corner as we went to a break.
The lumberjacks continued to dish out punishment to Cassidy during the commercial. We returned to see Hardy still in control until Cassidy and his friends started taking out the rest of the lumberjacks.
The Blade came in and nailed Cassidy with a pair of brass knuckles, allowing Hardy to make the cover and score the win. HFO beat up the rest of Best Friends after the match was over.