Source: All Elite Wrestling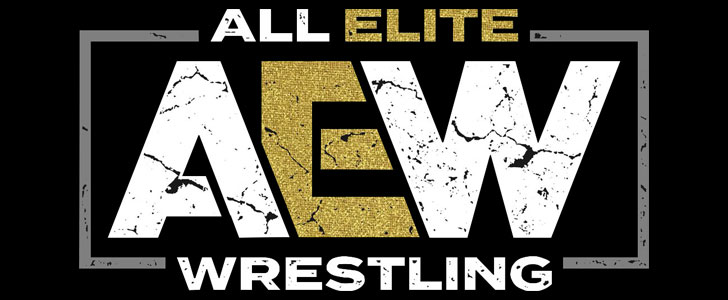 Tonight's AEW RAMPAGE emanated from the Chaifetz Arena in St. Louis, MO!
It's Friday and you know what that means!
Our commentary team was "Absolute" Ricky Starks, "The Human Suplex Machine" Taz, and Excalibur!
"The American Dragon" Bryan Danielson vs. Anthony Bowens of The Acclaimed (with Max Caster)!
Danielson is ranked #3 in the Men's Singles Division and The Acclaimed are ranked #4 in the Tag Team Division.
Bowens had an early strong start with two arm drags on Danielson. Bowens transitioned out of a wrist lock from Danielson and rolled him up with a crucifix but couldn't keep Danielson down.
Bowens used a series of kicks on Bryan, but Bryan fired back with a high round kick! Bryan chopped away at Bowens and followed up with a kick in the corner. Bowens rallied back with forearms and tried for a vertical suplex, but Danielson used a knee strike to escape. Danielson kicked Bowens across the spine.
Danielson tried for a running kick from the apron but Bowens countered and flattened Danielson. Max Caster got a quick cheap shot in. Back in the ring, Bowens was in control, dropping elbows on Bryan.
Danielson ducked a clothesline and returned with a big hammer shot on Bowens! Bryan blasted Bowens with kicks and Bowens crumbled. Danielson missed a charging high boot in the corner and Bowens took advantage with his DDT move "The Arrival".
Danielson backdropped Bowens over the top rope onto Caster! Danielson rocketed off the ring post onto Bowens. He followed up with a missile drop kick!
"Bowens might be ripe for the picking," said Taz.
Danielson grabbed Bowens' arms and began stomping on his head. Danielson sunk in the LeBell Lock and Bowens had no choice but to submit!
CM Punk and Eddie Kingston came face-to-face!
CM Punk: "I'm supposed to go face-to-face with Eddie Kingston. So I'd like to invite him out to my ring."
Kingston's music began to play, and then stopped, and there with no Eddie in sight.
Kingston finally came out. "You want an apology? Answer me when I talk to you. You don't like that?"
Punk: "You interrupted me."
Kingston: "Yes, I interrupted the great CM Punk. Oh, God. I'm sorry the fans didn't get Punk against Orange Cassidy but I was at home getting tested because I felt sick. I'm gonna tell everyone the truth who you are. This man was once a hero of mine. Guys like him, Samoa Joe, Homicide, Amazing Red, guys like that on the independents like that inspired me. But you low life, you judged me.
"I came to that locker room and all you did was judge me. Because I didn't become friends with the booker? Because I like to eat?"
CM Punk: "I hear a lot of baggage right there. It wasn't just me who judged you. It was me, it was Joe, it was Homicide, it was Danielson, but we judged you because we held you to a higher standard. You're the one who fell short of that mark.
"You can blame a guy like Danielson for beating you in the tournament and you can walk in the back and blame me. I'm the one who saw greatness in you 15 years ago but I'm a fool for holding you to that standard now because you're a bum."
Kingston: "I'm a bum? Nobody wants you here. That whole locker room is afraid to say it. Not me. Stop smirking like you did the other day at me or I'll smack it off your face. Why don't you fight me on the 13th at FULL GEAR?"
CM Punk: "Fight Eddie Kingston at FULL GEAR? Eddie, again, FULL GEAR, a little bit high bar for you. I was thinking ELEVATION or DARK, something more your speed."
Kingston: "You're a coward. Fight me. Fight me. Fight me. Fight me. Fight me at FULL GEAR."
CM Punk: "I'll see you on the 13th at FULL GEAR."
Kingston: "I don't care about winning at FULL GEAR. I care about beating you so you quit again and—"
Punk heard enough and hit Kingston with a head butt! CM Punk and Kingston began to brawl. The locker room emptied and AEW Officials had to try to separate Punk and Kingston!
Backstage Tony Schiavone interviewed Christian Cage and Jurassic Express! Christian Cage, Jungle Boy, and Luchasaurus challenged The SuperKliq to a falls-count-anywhere match at FULL GEAR!
TBS Women's Championship Tournament First Round Match!
The Bunny vs. Red Velvet!
Red Velvet charged at The Bunny and pounded her with body shots! She followed up with a leg lariat! The Bunny rolled to the outside of the ring to try to stop Red Velvet's momentum. Red Velvet hit a clothesline on The Bunny.
Jade Cargill was watching from ringside with "Smart" Mark Sterling.
The Bunny grabbed Red Velvet as Red Velvet was jaw-jacking with Jade. The Bunny rammed Red Velvet into the metal ring steps!
Red Velvet and The Bunny traded strikes in the center of the ring. Red Velvet nailed The Bunny with a stunner! The Bunny avoided a kick from Red Velvet and used a Death Valley Driver on Red Velvet. The Bunny rocked Red Velvet with a thrust kick.
Red Velvet managed to spike The Bunny with the Final Slice and pinned The Bunny!
Jade Cargill stood up but "Smart" Mark Sterling held her back, insisting she wait for their match in the tournament.
Main Event Time!
The Dark Order's John Silver vs. The Elite's Adam Cole #BayBay (with The Young Bucks—Nick & Matt Jackson)!
Cole blasted Silver with a pump kick! Silver lifted Cole and dropped him across the top rope! Silver hurled Cole halfway across the ring…twice!
Cole fired back with a pump kick. Cole hit a snap mare on Silver onto the ring apron! Cole locked Silver in the camel clutch on the arena floor.
Silver and Cole traded strikes in the center of the ring. Silver used a Liger Bomb on Cole for a near fall!
"Adam Cole is finding out first-hand how tough Silver is," said Excalibur.
Adam Cole survived an impressive offensive sequence from Silver. Cole was about to hit the running knee on Silver but Silver countered with a massive lariat! Silver used his own running knee on Cole! Matt Jackson pulled Cole closer to the ropes so he could stop the pin!
The Dark Order ran out and brawled with the Bucks!
John Silver finally got the Liger Bomb on Cole and Cole kicked out! Cole went for the Panama Sunrise but Silver countered! Adam Cole hit back with two superkicks and the running knee to finally pin Silver!