Source: All Elite Wrestling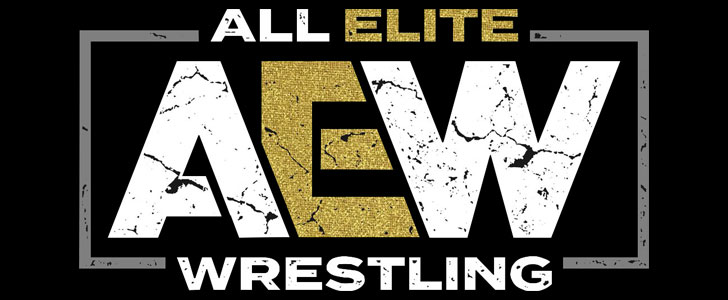 Tonight's episode of AEW DYNAMITE was held live from the Cable Dahmer Arena in Independence, MO!
It's Wednesday night and you know what that means!
Jim Ross, Tony Schiavone, and Excalibur were the broadcast team for tonight's event.
Tonight's show kicked off with AEW World Champion Kenny Omega (with Michael Nakazawa) vs. Dark Order's Alan Angels!
"Our thoughts are with Jon Moxley, hoping for his recovery. All of our support is behind him," said Excalibur as the show began.
Angels went after Omega with a shotgun dropkick! Omega fired back with a kick and a chop to Angels.
"Look how aggressive the world champion is," said Schiavone.
"He has a good memory," said Jim Ross, referring to the first time the two squared off back in April of 2020.
Angels reversed an Irish Whip and followed up with a leg lariat to Omega. The champ rallied back with a Kotaro Crusher He face palmed Angels, bouncing Angel's head across the mat. Omega drove Angels down into his knee! Omega ran in for the V-Trigger but Angels dodged it. Angels landed a tope suicida on Omega!
"Maybe this kid has Omega's number," said Jim Ross.
Omega sent Angels chest-first into the ring apron. He tried again but Angels put on the breaks and countered with a moonsault off the second turnbuckle onto Omega! Angels connected with a cross body off the top rope for a near fall on Omega!
Angels ascended to the top rope once again, this time for a frog splash, but Kenny blocked it with his knees! Omega buckle-bombed Angels but Angels kicked out of the pin attempt.
"Omega might be having flashbacks to 18 months ago," said Excalibur.
They traded forearms. Angels escaped a snap dragon from suplex but Omega caught him under the chin with the V-Trigger! Angels kicked out again!
"Alan Angels is for real here!" said Tony Schiavone.
Omega got a full head of steam and rocked Angels with two consecutive V-Triggers and the champ finally prevailed with the pinfall!
After the match, Omega ordered Nakazawa to give him a steel chair. Omega was about to drop Angels on the steel chair with the One-Winged Angel but "Hangman" Adam Page came out to the ring! Omega tried to swat Page with the steel chair but Angels grabbed it away from Omega. Page grabbed the ropes and attempted the Buckshot Lariat on Omega but Omega ducked it and jumped out of the ring.
"Kenny, you've got 10 days," said "Hangman" Adam Page, referring to the main event of FULL GEAR on pay-per-view on November 13th!
A vignette aired of Malakai Black. He told Tony Khan that barring him from ringside would not have the desired effect that Tony was hoping for.
Out next was CM Punk who had a lot to get off his chest!
The fans chanted for CM Punk and he said it wasn't the name he wanted to hear right now.
"There's two people who aren't here right now and one has a very legitimate reason and his name is Jon Moxley. His name is the one I want to hear chanted tonight. I don't want anybody to criticize Jon Moxley because I am goddamn proud of him. If anybody here or if anybody home watching on television, if you think you're in a place where you need help—get it, ask somebody, there's nothing wrong with asking for help.
"Which brings me to the second guy that's not here tonight—Eddie Kingston. You're not here so I can't ask you to your face so I have to do this. Last week you interrupted me and I don't like being interrupted.
"I'd fight him but guess what—he's not here. FULL GEAR is an option but St. Louis is up the road, and if you've got the balls, I'll be there on RAMPAGE to accept your apology for interrupting me."
Alex Marvez was backstage with the SuperKliq. Adam Cole said he and the Bucks were going to remind everyone how tough they are. Christian Cage interrupted them, and he was with Luchasaurus. Things broke down and the action spilled out into the arena! Jungle Boy jumped off the stage and crashed down on the SuperKliq!
Matt Jackson was about to jump off the stage but Christian Cage was there to spear him! Christian was about to hit the Kill Switch but Nick Jackson was there to blast Christian with a superkick!
Luchasaurus choke slammed Nick Jackson onto Adam Cole! Jungle Boy put the Snare Trap submission on Adam Cole and Cole faded out of consciousness! Christian Cage propped Cole's head onto a steel chair. Christian Cage grabbed a second chair and smashed Cole's head in between them!
Time for FTR's AAA Tag Team Title Open Challenge!
AAA Tag Champs FTR—Dax Wheeler & Cash Harwood (with Tully Blanchard) vs. Aero Star & Samuray Del Sol!
"FTR claim that they are the greatest luchador tag team in the world," said Excalibur.
Del Sold took down Cash and followed up with a drop kick! FTR bailed to the outside and called for a time out!
Harwood and Aero Star tagged in for their teams. Dax flipped the bird to Aero Star after Aero Star did some flips! Aero Star jumped off the ropes and crashed onto Dax on the outside. Aero Star was looking for a double hurracanrana but FTR dropped him throat-first over the top rope with a hotshot that would make Eddie Gilbert proud!
Aero Star turned his back with a diving reverse headbutt to Cash! Del Sol tagged in and he and Aero Star used combo offense to try to confuse and disorient FTR!
Darby Allin was in the shadows, somewhere in the building, watching the match.
Aero Star used a springboard splash off the middle rope onto Cash but Dax saved Cash. Dax spiked Del Sol with a brainbuster on the arena floor. Back in the ring, Cash pulled Aero Star's tights and rolled him up for the pin!
A clip played from last week where Tony Schiavone was backstage. He presented Shida with her plaque for winning 50 matches. Nyla Rose and Vickie Guerrero came out and began to mock Shida. Nyla said she'll be facing Shida in the TBS Title Tournament and "it'll be an easy night."
Tonight, the Inner Circle came out to reveal the five members of Dan Lambert's American Top Team that they choose to team with The Men Of The Year's Scorpio Sky and "All Ego" Ethan Page for their 5-on-5 Minneapolis Street Fight at AEW FULL GEAR!
Jericho: "Last week, Sammy Guevara, the TNT Champion, he won the match against Ethan Page, which means FULL GEAR, Inner Circle against Men Of The Year and American Top Team—"
Dan Lambert walked out with Men of the Year and American Top Team. "Jericho, you need to put some respect on my name. I founded this team 25 years ago and that makes me American Top Team member #1. I have a collection of killers and an open contract so let's get this over with. It's time for you to pick your poison," said Lambert.
Jake Hager chose Junior Dos Santos as the first selection!
Santana picked Andrei Arlovski!
Paige VanZant grabbed the microphone and said she wanted to take on all five members of the Inner Circle by herself.
"That joke writes itself, doesn't it? But we're choosing the guy who said he was the first member of American Top Team. We're choosing Dan Lambert!" said Jericho.
Backstage, Matt Sydal challenged Dante Martin and Lio Rush with Sydal's new partner—Lee Moriarty!
Dark Order's Anna Jay vs. Jamie Hayter (with AEW Women's Champion Dr. Britt Baker, D.M.D. and Rebel) in Round 1 of the TBS Championship Tournament!
Anna Jay applied a side headlock to Jamie, but Jamie reversed it and applied her own headlock. Anna blasted Jamie with a back elbow. Hayter grabbed Anna by the trunks and pulled her out of the ring. Anna Jay whipped Hayter into the steel barricade. Back in the ring, Hayter booted Anna and then suplexed her for a near fall!
Anna Jay turned the tables on Jamie Hayter with a DDT! Anna was looking for the Queen Slayer but Hayter had it scouted. Rebel distracted the referee and Baker distracted Anna Jay. Hayter nearly decapitated Anna Jay with a short arm clothesline and then pinned Anna!
Tay Conti sprinted out to the ring to try to stop Britt Baker, Hayter, and Rebel from triple teaming Anna Jay! Tay had the upper hand for a minute until the numbers got the better of her. Thunder Rosa ran to her rescue and she cleaned house of Baker, Rebel, and Hayter!
Next, MJF came out to the ring with a microphone!
Darby Allin was watching from high in the arena.
"Let's cut the bull, Darby. Out of all the pillars, we're already pillars. We have been for a while. So why is it that they boo me and cheer you, Darby? At first it made me mad. I'd lose sleep over it. And then it hit me, Darby. Of course they hate me. I'm a symbol of everything they can never be. And you, Darby, these people love you because you're just like them—you'll never fit in and you'll never win.
"You always let your emotions get the better of you. You go from proficient pro wrestler to glorified stuntman. At FULL GEAR you will lose because you'll be too focused on battering me instead of beating me because I am better than you and you know it. I'm so much better than you in the ring, I could beat you with a headlock takeover."
Darby: "Max, at FULL GEAR, we will have a wrestling match, because I'm going to take my anger out on you right now."
MJF retreated up the ramp but Sting was there to stop him! He was followed by a small army of men clad in black. MJF back peddled. Wardlow and Shawn Spears came out to battle Sting and the army of men!
MJF turned around and walked right into Darby Allin and they brawled among the fans! Darby got a head start and charged through the aisle at MJF, clotheslining him over the barricade! MJF retreated, cursing at Darby!
"The American Nightmare" Cody Rhodes (with "The Enforcer" Arn Anderson) vs. Andrade El Idolo!
Malakai Black was barred from ringside per Tony Khan.
Andrade El Idolo slapped Cody and Cody answered with an uppercut from off his back! They fought on the ring apron and Cody pulled out Andrade's leg. Andrade jumped off the top rope with a drop kick but Cody scouted it and retaliated with his own drop kick! Cody attempted a Cody Cutter but Andrade saw it coming and pushed Cody off the turnbuckles and out of the ring! Andrade El Idolo chop blocked Cody outside the ring.
Back in the ring, Cody hit two lariats on Andrade. He followed up with a powerslam!
"Cody fighting through the pain with that left knee," said Excalibur.
Cody grabbed double underhooks but Andrade escaped. Andrade El Idolo fired back with an elbow that nearly knocked out Cody! Andrade charged at Cody and Cody defended himself with a lariat! Cody was looking for Cross Rhodes but Andrade countered with three suplexes, the last one into the turnbuckles!
Andrade nailed Cody with running double knees in the corner for a near fall. Andrade attempted a split legged moonsault but Cody moved out of the way! Cody tried for the figure four but Andrade countered with the figure four submission himself!
"Cody is a long, long way away from the ropes," said Jim Ross.
Arn Anderson was trying to coach Cody from outside, motioning for Cody to roll over to reverse it. Jose, Andrade's assistant, jumped up on the apron but Arn Anderson pulled him down.
Cody rocketed outside toward Andrade with a tope suicida but FTR came out from under the ring, smashing their Triple A Tag Team Titles into Cody's head! Andrade El Idolo pulled Cody back in the ring and after spiking him on his head, Andrade El Idolo pinned Cody!
FTR and Andrade El Idolo attacked Cody after the match. Arn Anderson jumped in the ring and shoved Tully Blanchard! AEW Tag Team Champions The Lucha Bros ran out and cleaned house on FTR!
Tony Schiavone interviewed John Silver in the ring about Silver's upcoming match against Adam Cole on RAMPAGE! Silver said that Cole hasn't taken any of Silver's advice since coming to AEW, so this Friday, Silver is going to kick some "budge ass!"
"Freshly Squeezed" Orange Cassidy (with Chuck Taylor, Wheeler Yuta, and Kris Statlander) vs. "The Redeemer" Miro in the World Title Eliminator Tournament Semi-Final Match!
"The American Dragon" Bryan Danielson joined the commentary team for this match.
"Big Money" Matt Hardy was watching from ringside.
Orange dodged a charge from Miro and placed his hands in his pockets.
"That's just to frustrate Miro," said Jim Ross.
Orange attempted a suicide tope but Miro caught him and suplexed him onto the arena floor. Miro brought Cassidy into the ring and continued to punish him. Miro ripped the bandages off Orange's bruised ribs. Orange rallied back with a stunner! Miro retaliated by stomping a mudhole into Cassidy!
Orange Cassidy rocked Miro with a series of punches and then a dropkick! Orange followed up with a DDT for a near fall! Orange pulled off his elbow pad and set up for the Orange Punch. Miro bailed out of the ring!
Orange Cassidy jumped off the top turnbuckle and jumped to the outside, crash landing onto Miro, and through the timekeeper's table!
In the ring, Orange tried for the Orange Punch again but Miro moved! Orange followed up with the Beach Break for a near fall! Orange went for the Orange Punch but Miro blasted him with a body block and then Miro made Orange tap out!
Bryan Danielson walked to the ring and had a stare down with Miro! Danielson offered to shake Miro's hand but Miro refused!