Source: All Elite Wrestling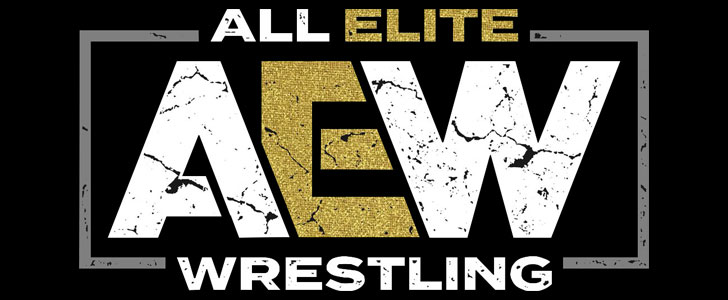 Tonight's AEW RAMPAGE emanated from the Agganis Arena in Boston, MA!
It's Friday and you know what that means!
Our commentary team was "Demo God" Chris Jericho, "Absolute" Ricky Starks, "The Human Suplex Machine" Taz, and Excalibur!
Men's World Title Eliminator Tournament Semi-Final Round Match!
"The American Dragon" Bryan Danielson vs. "Mad King" Eddie Kingston!
The winner advances in the tournament to face the victor of the Jon Moxley/Orange Cassidy match.
"Eddie Kingston is walking to the ring with purpose," said Jericho.
Kingston chopped at Bryan's chest. Bryan backed Eddie into the corner turnbuckles and rocked Eddie with kicks and chops. Eddie turned Bryan around with Kobashi-like chops. Danielson fired back with a running boot.
"That is not easy to do, taking someone as tough as Eddie Kingston off his feet," noted Excalibur.
Bryan shot for a single leg takedown but Eddie sprawled out in defense. Danielson stomped on Kingston's arm. Danielson drove his knee into the chest of Kingston. Eddie connected with a knee and then a head butt to Danielson. They began to trade head butts. Kingston took Bryan off his feet with a dropkick! Kingston followed up with a neck breaker!
Danielson attempted the jumping knee off the apron but Eddie countered with a forearm and then a suplex on the arena floor! Eddie climbed back in the ring, hoping for Danielson to be counted out. Danielson made it back in the nick of time! Eddie went back to targeting Bryan's neck with the stretch plumb.
Danielson and Kingston fought on top of the turnbuckles. Danielson hit a belly to back suplex off the top rope and Eddie landed hard on his shoulders and neck!
"This is awesome!" the crowd chanted.
Eddie tried for a half and half suplex but Bryan countered with a roundhouse to the side of Eddie's head.
"He kicked the head in of Eddie Kingston. This might be the beginning of the end of Eddie," said Taz.
Bryan charged in for the knee for Kingston collapsed, protecting himself in the process. Bryan grew frustrated and dropped elbows. Bryan was looking for the arm bar but Kingston countered with the DDT!
"Both men at the end of their ropes as they're really leaving it all out there," said Jericho.
"They're beating the hell out of each other," replied Taz.
Kingston rocked Bryan with the backfist but both men fell to the mat. All the fans were standing at this point chanting "AEW!"
Bryan locked on the triangle sleeper. Kingston popped the middle finger to Danielson and then his lights went out as Danielson put him to sleep!
"The American Dragon" Bryan Danielson advances to the finals which will take place at FULL GEAR on November 13th on pay-per-view!
Tony Schiavone was with CM Punk backstage!
There was a commotion and it was a very emotional Eddie Kingston, upset that he lost his match. "I know you!" said Kingston, interrupting the interview.
"You want to go to sleep again?" asked CM Punk, as Kingston was pushed back by AEW officials.
The third match in the Martin-Sydal trilogy was up next!
Dante Martin (with Lio Rush) Vs. Matt Sydal!
"Dante is just a kid. He needs the guidance of Lio Rush," said Chris Jericho.
Sydal was trying to talk sense into Dante, telling him he didn't need Lio Rush. Sydal took Dante down with a side headlock. Sydal used an arm drag and maintained wrist control on Dante.
Dante Martin spring boarded off the top and nailed Sydal! He followed up with a moonsault off the second turnbuckle to the outside of the ring onto Sydal! Dante's offense was next level here, and so incredibly innovative.
Sydal clipped Dante with a back heel kick! Sydal darted in with a high-speed knee strike to the side of Dante's head! Sydal knotted up Dante's hamstring with sidekicks! Sydal reversed an Irish whip but Dante countered with a sunset flip for a near fall!
"Two great athletes out here! I'm just enjoying this," said Jericho.
Dante jumped up and landed with double foot stomps on Sydal!
"We are witnessing a classic right here in Boston," commented Excalibur.
Dante rolled up Sydal with a crucifix but Sydal kicked out! Sydal kicked Dante to the side of the head but Dante avoided a lightning spiral with a cutter! Dante finished off Sydal with the double springboard moonsault, good for the pin!
"Leo Rush proving to be the X factor for Dante Martin here tonight," said Excalibur.
Main Event Time!
Trick Or Treat Match!
AEW Women's World Champion Dr. Britt Baker, D.M.D (with Rebel & Jamie Hayter) vs. Abadon!
There's no disqualification, and if Abadon wins, she earns a title match!
Abadon smashed Britt with a stunner at the start of the match! Baker rolled outside to gather her thoughts…and grab a steel chair from beneath the ring. Jamie Hayter and Rebel pulled out a table and set up the table next to the ring.
Abadon went to work on Britt Baker, sandwiching the champ between a senton and the steel chair! Britt Baker rallied back by planting Abandon's skull into a chair that was propped in the turnbuckles.
Abandon pulled Baker onto the ring apron. Baker used a swinging neck breaker on Abandon onto the table! Britt Baker suplexed Abadon onto the table! Abadon sat up like the living dead! Abadon's hand was sliced open from the table.
Abadon pulled a bag from underneath the ring and then emptied it out onto the ring canvas!
"Thumbtack Jones," said Taz.
Abadon was trying to DDT Baker onto the thumbtacks! Britt fought out but Abadon picked up the champ and slammed her onto the thumbtacks!
Jamie Hayter gave a steel chair to Britt Baker. The champ set up Abandon between the chair and curb stomped her! Baker poured tacks into Abadon's mouth and hit her with a thrust kick! Baker was about to put the Lock Jaw on Abadon but Abadon countered by biting!
Jamie Hayter jumped into the ring with a double sledge to Abadon. Rebel was on the ring apron next to distract Abadon. Dr. Britt Baker rolled up Abadon into the thumbtacks and pinned her!