Source: Impact Wrestling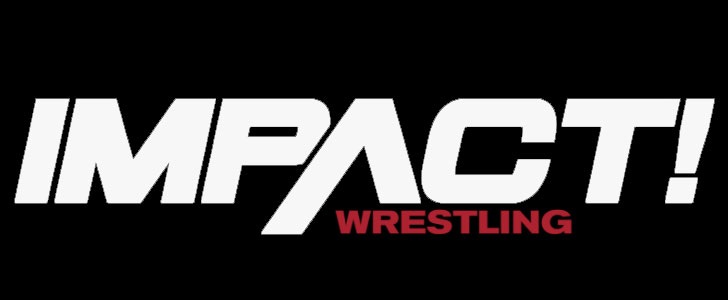 W. Morrissey vs Jake Something – BTI Exclusive Match
Before W. Morrissey enters the Bound For Glory Call Your Shot Gauntlet at #20, he squares off with Jake Something in a battle of two of IMPACT's largest athletes! Morrissey launches him into the steel ring post to gain control. Morrissey drops repeated elbows as he continues to dominate his opponent. Every time Jake tries to build momentum, Morrissey shuts him down. Moments later, Jake launches his entire body into Morrissey to finally create separation. Jake fights back with a spear in the corner. Jake connects with a Falcon Arrow for two. Jake soars through the air, colliding with Morrissey on the floor. Jake charges towards Morrissey but he ducks and hits a big boot to win!
W. Morrissey def Jake Something – BTI Exclusive Match
The final IMPACT! before Bound For Glory LIVE this Saturday from Las Vegas is on the air.
Bullet Club (Chris Bey & Hikuleo) vs FinJuice (David Finlay & Juice Robinson) – #1 Contenders Match for the IMPACT World Tag Team Championships
Who will be next in line for a shot at The Good Brothers' IMPACT World Tag Team Titles? We find out as this epic rivalry continues! FinJuice hits Hikuleo with a double running bulldog for two. Hikuleo brings their momentum to a halt with a spinning side slam to Finlay. Finlay makes the tag to Juice who quickens the pace with repeated hammer fists in the corner. Juice hits Bey with the running cannonball. Finlay connects with his signature backbreaker on Bey but inadvertently takes out the referee in the process. Hikuleo hits Finlay with the Chokeslam but the referee is still unable to make the count. Referee Brandon Tolle replaces Daniel Spencer as Finlay counters Bey's Art of Finesse. Juice rolls up Hikuleo while Bey simultaneously rolls up Finlay and they both score a three count from the referees.
Bullet Club (Chris Bey & Hikuleo) vs FinJuice (David Finlay & Juice Robinson) – #1 Contenders Match for the IMPACT World Tag Team Championships Ends in a No Contest
After the match, the referees argue over who the winning team is as they head to the back. IMPACT Executive Vice President Scott D'Amore informs them that a decision on who is challenging The Good Brothers at Bound For Glory will be made by the end of the night.
We get an in-depth look at the challenger for the IMPACT World Title this Saturday at Bound For Glory, "Walking Weapon" Josh Alexander.
Jordynne Grace & Fallah Bahh vs Chelsea Green & Crazzy Steve vs John Skyler & Tenille Dashwood w/ Kaleb With a K
The six competitors in the finals of the Digital Media Championship Tournament at Countdown to Glory compete in a three-way tag team match right here, right now! Chelsea hits Fallah with a running dropkick. Skyler and Dashwood employ quick tags to wear Steve down. Moments later, Steve bites them to turn the tide. Grace quickens the pace as she hits Dashwood with a spinebuster. Jordynne collides with Skyler, hitting him with a running double knees back elbow combo. Skyler saves Dashwood from being squashed by Fallah. Steve hits him with the jumping DDT but Dashwood capitalizes with the Spotlight Kick to win.
John Skyler & Tenille Dashwood w/ Kaleb With a K def Jordynne Grace & Fallah Bahh and Chelsea Green & Crazzy Steve
Rhino is in the ring to address his future. Will he remain with Violent By Design or will he join forces with his longtime friend, Heath? Before he can speak, Heath joins him. He reminds Rhino that they have been through hell and high water together. Heath tells him that he wants the old Rhino back when Violent By Design interrupts. Eric Young confronts Rhino and tells him that VBD is his family now. Heath defends Rhino and tells him that he's been brainwashed. Violent By Design attack Heath but Rhino hesitates and exits the ring. Eric Young lays out Heath by cracking the VBD flag over his back. Will Heath fight alone against Violent By Design this Saturday at Bound For Glory?
Minoru Suzuki is coming soon to IMPACT Wrestling!
Savannah Evans w/ Tasha Steelz vs Mickie James – Pick Your Poison Match
Before Mickie James challenges Deonna Purrazzo in a Knockouts Title dream match at Bound For Glory, she competes in an IMPACT ring for the first time in 6 years as she battles Purrazzo's handpicked opponent, Savannah Evans! Mickie takes it to Savannah in the corner. Tasha hooks Mickie's leg from ringside, allowing Savannah to take control with a big boot. Savannah hits a running splash before locking in a devastating bear hug. Mickie bites her to break the hold, then soars off the top rope for a two count. Knockouts Champion Deonna Purrazzo appears at the top of the ramp, allowing Savannah to hit the Full Nelson Slam off the distraction. Mickie comes back with her signature DDT to score the huge victory!
Mickie James def Savannah Evans w/ Tasha Steelz – Pick Your Poison Match
Despite there being a no contact clause in effect, Deonna Purrazzo makes her way to ringside and puts her hands on Mickie James! Matthew Rehwoldt blindsides Mickie with a clothesline as Purrazzo stands over her with the Knockouts Title held high.
On their way back through the curtain, Purrazzo and Rehwoldt are confronted by Scott D'Amore who informs them that Rehwoldt will be banned from ringside at Bound For Glory!
Brian Myers presents How to Be a Professional Chapter 44: Consequences as he cuts Manny Lemons and Sam Beale from The Learning Tree.
Scott D'Amore mediates the contract signing between Decay and The IInspiration for their Knockouts Tag Team Title clash at Bound For Glory. But The IInspiration have sent their legal representative, Barrister RD Evans, in their place.
Alex Zayne vs Trey Miguel
Trey Miguel goes one-on-one with Alex Zayne as he prepares to battle Steve Maclin and El Phantasmo for the vacant X-Division Title at Bound For Glory! It's a stalemate in the early going as both men counter each other's offense. Trey hits a springboard Moonsault to the floor. Zayne turns his opponent inside out with a clothesline, then picks Trey off the top with a unique head scissors. Trey hits the Cheeky Nandos Kick, followed by the 619. Trey connects with a top rope Meteora to win!
Trey Miguel def Alex Zayne
After the match, Steve Maclin attacks Trey from behind and lays him out with Mayhem For All. El Phantasmo, Chris Bey and Hikuleo are out next as they blindside Maclin. Phantasmo hits Maclin with a superkick before delivering his signature low blow to Trey!
Following the controversial finish to tonight's #1 Contenders match for the IMPACT World Tag Team Titles, we learn that both FinJuice and Bullet Club will challenge The Good Brothers this Saturday at Bound For Glory!
Don't miss IMPACT Wrestling's biggest event of the year, Bound For Glory, LIVE this Saturday at 10pm ET on pay-per-view. Christian Cage defends the IMPACT World Title against Josh Alexander, Deonna Purrazzo collides with Mickie James in a Knockouts Title dream match, Decay put the Knockouts Tag Team Titles on the line against The IInspiration and so much more!
Champion and challenger for the IMPACT World Title at Bound For Glory, Christian Cage and Josh Alexander, go face to face one more time before their highly-anticipated showdown this Saturday. Josh Alexander talks about almost losing his wrestling career due to injury but he risked it all to be standing where his is right now, the #1 contender for the IMPACT World Championship. Alexander wants to teach an important lesson to his sons watching at home, that every risk yields the biggest rewards. Cage says that it comes down to pressure. People either crack under the pressure or in his case, thrive under it to become World Champion. Cage doesn't think that Alexander can handle the pressure and become a main eventer. Alexander fires back and says that as long as Cage is cashing a check from another wrestling company, he will never be the face of IMPACT Wrestling. Cage tells Alexander that he's not the best wrestler in the world like he thinks he is, he's not even the best wrestler standing in this ring. Alexander has heard enough and takes him down, leading to a huge brawl. Security hits the ring as they try to separate the two rivals. Cage taunts Alexander and holds up the IMPACT World Title. IMPACT! goes off the air.