Source: Impact Wrestling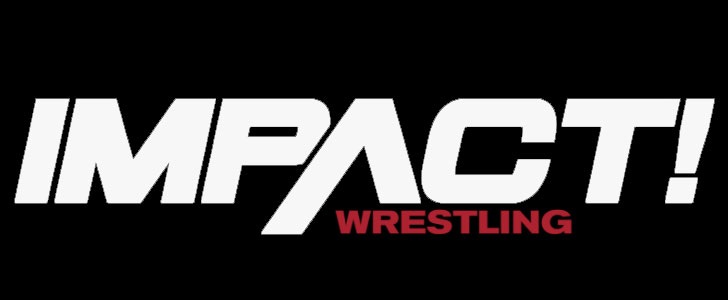 Hernandez w/ Johnny Swinger vs Fallah Bahh – BTI Exclusive Match
We kick things off with this week's BTI exclusive match before IMPACT! begins. Hernandez attacks Fallah right at the opening bell. Fallah hits a running crossbody, then clotheslines Hernandez over the top rope to the floor. Fallah launches himself off the apron, colliding with Hernandez on the floor. Hernandez distracts the referee, allowing Swinger to attack Fallah from ringside. Hernandez hits a running senton for two. Hernandez sends Fallah flying across the ring with a pounce. Fallah builds momentum with a big splash in the corner, followed by a belly-to-belly suplex for two. Hernandez goes for a top rope splash but there's nobody home. Swinger inadvertently hits Hernandez with his loaded fanny pack, allowing Fallah to capitalize with a splash to win!
Fallah Bahh def Hernandez w/ Johnny Swinger – BTI Exclusive Match
The penultimate IMPACT! before Bound For Glory is on the air.
El Phantasmo w/ Bullet Club (Chris Bey & Hikuleo) vs Rohit Raju vs Willie Mack – X-Division Championship Tournament
Who will join Trey Miguel and Steve Maclin in the three-way X-Division Title match at Bound For Glory? We find out right now! Willie hits Rohit with a pop-up forearm. Phantasmo takes Willie off his feet with a springboard crossbody, followed by a springboard Moonsault for two. As soon as Willie kicks out, Phantasmo dives to the floor and collides with Rohit. Rohit takes out both of his opponents with a running cannonball in the corner. Rohit almost puts Willie away with a top rope double foot stomp. Wilile stacks Phantasmo and Rohit on his shoulders before dropping them to the mat with a double Samoan Drop. Phantasmo picks Willie off the top with a Frankensteiner senton combination, followed by a top rope splash. Willie counters Phantasmo's superkick into the stunner but the Bullet Club provides a distraction on the apron. Willie takes them out with an aerial assault to the outside. Rohit hits the Flatliner on Phantasmo for two. Phantasmo turns the tide and spikes Rohit into the mat to win!
El Phantasmo w/ Bullet Club (Chris Bey & Hikuleo) def Rohit Raju & Willie Mack – X-Division Championship Tournament
Ace Austin and Madman Fulton declare victory in tonight's Battle Royal to determine the 20th and 1st entries in the Call Your Shot Gauntlet at Bound For Glory.
Savannah Evans w/ Tasha Steelz vs Lady Frost
Hot off her victory in the Monster's Ball match at Knockouts Knockdown, Savannah Evans looks to continue her wave of momentum! Savannah squashes Frost in the corner, then hits a double underhook suplex. Frost hits the ropes but Savannah shuts her down with a big boot. Frost quickens the pace with a series of running attacks in the corner. Savannah comes back with another clothesline, followed by her signature Full Nelson Slam to score the victory!
Savannah Evans w/ Tasha Steelz def Lady Frost
Knockouts Champion Deonna Purrazzo approaches Savannah Evans in the ring and asks her to be Mickie James' opponent in next week's Pick Your Poison match. Savannah shakes Purrazzo's hands and accepts the offer!
Steve Maclin is in it for the mayhem as he vows to become the new X-Division Champion at Bound For Glory.
In a letter addressed to Gail Kim, The IInspiration express that their Knockouts Tag Team Title opportunity against Decay at Bound For Glory is well-deserved, despite never competing in the promotion.
VsK w/ Brian Myers vs Rich Swann w/ Willie Mack
Rich Swann is out for revenge after he was attacked by VsK following a tag team match last week! VsK hits a powerslam, followed by a standing frog splash for two. VsK is all over Rich in the early going as he begins to wear him down with a chin lock. Rich fights back with combination strikes, followed by a superkick to the side of the head. Rich hits the Phoenix Splash to win!
Rich Swann w/ Willie Mack def VsK w/ Brian Myers
Chris Sabin says goodbye to Swinger's Palace.
After being cleared for in-ring competition following a year-long injury, Heath finally sits down with IMPACT Executive Vice President Scott D'Amore to sign his IMPACT Wrestling contract. Heath asks D'Amore to make a match pitting him and Rhino against Violent By Design at Bound For Glory. D'Amore questions whether Rhino will even show up to be his partner but Heath says that he needs to try to get the old Rhino back. D'Amore agrees to make the match and Heath signs on the dotted line.
Chris Bey w/ Bullet Club (El Phantasmo & Hikuleo) vs Chris Sabin w/ FinJuice (David Finlay & Juice Robinson)
The Bullet Club may have defeated Chris Bey and FinJuice last week but it wasn't without controversy! Will lightning strike twice in singles action tonight? After some commotion at ringside, referee Brandon Tolle sends the Bullet Club and FinJuice to the back. Sabin hits an elevated dropkick in the corner. Bey launches himself off the second rope as he drives his elbow into the back of Sabin. Bey hits a top rope clothesline for two, before mounting Sabin and pummeling him with repeated strikes. Sabin begins to build momentum with a rolling Fisherman Buster for two. Bey comes back with a spinning Torture Rack neckbreaker for a near fall of his own. Both men are down after a double clothesline. Sabin hits the Cradle Shock to score the victory!
Chris Sabin def Chris Bey
Gia Miller interviews Trey Miguel ahead of the three-way match to crown a new X-Division Champion at Bound For Glory. Alex Zayne interrupts and brings up the fact that Trey pinned Laredo Kid, not him, in their X-Division Championship Tournament match. Zayne challenges Trey to a singles bout next week to prove that he's better man.
IMPACT World Tag Team Champions The Good Brothers are furious that they don't have challengers lined up at Bound For Glory, which sits just nine nights away. The Good Brothers want either FinJuice or the Bullet Club to become #1 contenders and demand an answer by the end of the night.
Battle Royal – Winner Enters Call Your Shot Gauntlet #20, Runner Up Enters #1
The ring is filled with IMPACT stars and Knockouts as they vie for the coveted #20 spot in the Call Your Shot Gauntlet at Bound For Glory! But whoever is eliminated last must enter the gauntlet in the disadvantageous #1 spot. Moose and Morrissey quickly eliminate Alisha. Swinger eliminates himself after being scared by the Undead Bridesmaids. Myers eliminates Petey. Cardona knocks Myers off the apron but he's caught by The Learning Tree. He's met by a bicycle kick from Ellering moments later for the elimination. Hernandez eliminates Laredo Kid but is then eliminated himself. Taurus is eliminated. Cardona throws Rehwoldt over the top rope, taking him out of the equation. Raj Singh eliminates Ellering. Jake Something knocks Raj from the apron to the floor. Jake is tied up with Futlon when Ace superkicks him for the elimination. Brandi spits black mist into the face of Fulton. Ace takes out Kimber as Fulton hurls Brandi over the top. Cardona sets up for a running boot when Fulton intercepts him for the elimination. Moose and Morrissey hit Fulton with a double big boot to eliminate him. The final four are Moose, Morrissey, Ace and Sabin. Ace tries to form a momentary alliance with Moose and Morrissey but it backfires and they quickly eliminate him. Sabin dropkicks Moose off the apron for the elimination. It comes down to Sabin and Morrissey. Sabin attempts to throw Morrissey over the top but Moose pushes him back into the ring. Morrissey goes on a rampage, assaulting Sabin and throwing him over the top rope to win!
W. Morrissey Last Eliminates Chris Sabin to Win the Battle Royal – Winner Enters Call Your Shot Gauntlet #20, Runner Up Enters #1
Don't miss the final IMPACT! before Bound For Glory, next Thursday at 8/7c on AXS TV! Mickie James makes her IMPACT in-ring return as she faces Deonna Purrazzo's handpicked opponent, Savannah Evans. Trey Miguel goes one-on-one with Alex Zayne. FinJuice battle Chris Bey and Hikuleo in a #1 Contenders match for the IMPACT World Tag Team Titles and more!
Minoru Suzuki is coming soon to IMPACT Wrestling!
Bound For Glory Summit w/ IMPACT World Champion Christian Cage & Josh Alexander
Josh Mathews hosts the Bound For Glory Summit with IMPACT World Champion Christian Cage and #1 contender Josh Alexander. The IMPACT Zone is empty as Mathews, Cage and Alexander sit in the middle of the ring. Alexander says that he has no regrets relinquishing the X-Division Title in exchange for an IMPACT World Title shot at Bound For Glory. Cage admits that Alexander has been overlooked, just like he has at certain points of his career. Cage goes on to say that the similarities end there and at Bound For Glory, Alexander is going to find out why no one compares to him in the ring. Alexander responds by saying that he's followed Cage's entire career and at Bound For Glory, he's the wild card. Cage is aware of how dangerous Alexander is but he hasn't competed on the big stage like Cage has time and time again. Mathews refers to a question asked at an AEW Fan Fest where Cage said that he had no idea who Josh Alexander was. Tensions rise as Alexander tells Cage that he no longer respects him before storming out of the ring. Cage says that he just proved his point that Alexander can't keep his emotions in check. IMPACT! goes off the air.