Source: All Elite Wrestling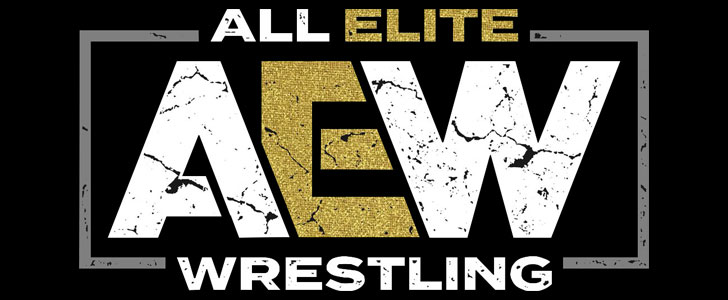 Tonight's AEW RAMPAGE emanated from the Liacouras Center in Philadelphia, PA!
Our commentary team was "Demo God" Chris Jericho, "The Human Suplex Machine" Taz and Excalibur!
It's Friday and you know what that means!
We kicked things off tonight with the familiar riff of "Cult of Personality"!
CM Punk vs. "Red Death" Daniel Garcia (with 2point0—Jeff Parker and Matt Lee)!
Buffalo, NY's Daniel Garcia entered this bout on a four-match winning streak.
"I say Daniel Garcia's already got a victory just by getting this match here on RAMPAGE tonight," said Chris Jericho.
Garcia and Punk began the match with a test of strength. Punk won that battle and transitioned to a chin lock on Garcia, but Garcia spun out and wrenched a headlock on Punk. CM Punk fired back with a shoulder tackle, maximizing his size advantage.
"Punk has a plethora of poise," said Taz, as Punk applied a heel hook to Garcia.
Garcia chopped at Punk but Punk slapped him back in the face. Punk followed up with a textbook scoop slam. Garcia snuck behind with a kidney shot to Punk. Garcia closed the distance but Punk connected with a back elbow. Garcia distracted the referee while 2point0 worked over Punk's legs on the ring post!
"It's the proverbial numbers game," said Taz, as Garcia utilized his buddies on the outside of the ring.
Garcia dropkicked Punk's knee. Garcia was trying to take out Punk's legs, perhaps to neutralize Punk from being able to use his GTS finisher.
"Everything Garcia has done is smart," said Jericho.
Punk tried for a suplex but Garcia escaped and chop blocked Punk's leg.
"You can't strike if you don't have legs," added Jericho.
Garcia charged in for a corner dropkick but Punk dodged it. Garcia shot for a single leg but Punk countered with a vicious knee strike! Punk blasted Garcia with a Mongolian chop and then a roundhouse kick for a near fall! Punk rolled through with a neck breaker on "Red Death"!
Punk hit the Pepsi Twist on Garcia for a near fall! Punk signaled for the GTS but Garcia rolled through and sat down with a sharpshooter! Punk pushed off with an up-kick! Garcia collided with 2point0! Punk jumped off the top rope to the outside with a body press to all three men!
Punk nailed a springboard clothesline on Garcia and then followed up with a piledriver! Punk locked on the Anaconda vice and forced Garcia to tap out!
"Garcia got caught. Nothing you can do but tap," said Taz.
"CM Punk remains undefeated in All Elite Wrestling," added Excalibur.
Lio Rush was backstage with Dante Martin and Matt Sydal: "What me and Dante have is real. What I am selling to Dante is real. It seems like you, Matt Sydal, are the only one in this group who needs to prove his worth. How about next week on RAMPAGE I get you a match with CM Punk?"
AEW World Tag Team Championship Match!
The Acclaimed—Anthony Bowens & "Platinum" Max Caster vs. AEW World Tag Team Champions The Lucha Bros—Penta El Zero Miedo & Rey Fenix (with Alex Abrahantes)!
#1 ranked The Acclaimed attacked The Lucha Bros before the bell rang. Rey Fenix fired back with a jawbreaker to Max. The Lucha Bros used stereo thrust kicks on The Acclaimed! Bowens smacked Rey Fenix with a boombox outside the ring as Fenix tried a tope suicida!
Bowens nailed Penta El Zero Miedo with a running knee strike! Penta El Zero Miedo rolled out of the corner and spiked Caster with a DDT! Rey Fenix tagged in and dropped Bowens with a corkscrew kick! Rey Fenix surprised Bowens with a cuter for a near fall! Rey Fenix managed to catch both members of The Acclaimed with a double cutter!
Rey Fenix and Anthony Bowens traded shots in the center of the ring. Bowens set up Rey Fenix for the Mic Drop but Penta El Zero Miedo knocked Caster off the top rope and then connected with a flying headbutt to Bowens! The Lucha Bros finished off Bowens with their stuffed package piledriver finisher!
"The Lucha Bros have not lost a match in the year 2021 and I don't know if there's a team in professional wrestling that can beat them," said Excalibur.
Jade Cargill (with "Smart" Mark Sterling) vs. Skye Blue!
Skye connected with an elbow strike but Jade caught her with a fall away slam! Skye ate a pump kick from Jade! Skye Blue was in the clutches and quickly got Jaded, with Cargill pinning her!
Jade kicked at Skye Blue after the match, sending her a message. Thunder Rosa ran out with a steel chair and Jade and Sterling retreated!
Main Event Time!
FTW Championship Philly Street Fight!
FTW Champ "Absolute" Ricky Starks vs. "The Machine" Brian Cage!
No count-outs, no DQ's, anything goes!
Starks entered the ring with a steel chair but Cage put a stop to it, stepping on the chair. Cage suplexed Starks!
"Brian Cage is sending a message to you, Taz," said Chris Jericho.
Cage walloped Starks across the spine with the steel chair! Cage chopped away at Starks on the outside of the ring, then throwing him face-first into the steel barricade! Cage pulled a trash can out from beneath the ring. Starks grabbed a pool cue and wacked Cage in the head with it! Starks vaulted off the top rope and smashed Cage with a DDT!
Starks was driving a steel pipe into the throat of Brian Cage! Starks was taking pleasure in dismantling his opponent. Starks wedged a steel chair into the corner of the ring. Starks grabbed a steel chain and smacked Cage with a running right hand! Starks got rocked by a thrust kick to the jaw from Cage and the momentum shifted in Cage's favor! Brian Cage used a pump handle slam and pancaked Starks onto the trash can for a near fall!
"Send Hook! Send Hobbs!" screamed Taz.
Cage was going for the Drill Claw when Team Taz's Hook sprinted out to the ring! Hook swung the FTW belt at Cage but Cage ducked and nearly decapitated Hook with a lariat!
Next out was Hobbs! "The Machine" Brian Cage caught Hobbs in the jaw with a thrust kick!
"Brian Cage is beating up every member of Team Taz," said Jericho.
Ricky Starks got to his feet and smashed the FTW title into Cage's cranium! Starks speared Cage and Cage landed right on a steel pipe! Brian Cage struggled to his feet and whipped Starks into the steel chair that was set up in the corner! He followed up with a discus lariat for a near fall—luckily Hobbs was there to pull Cage off Starks before the three-count. Cage climbed the turnbuckles but Hook was there and smacked Cage with a low blow! Starks, busted wide open, dropped Cage with the Roshambo and pinned him!
"I'm so happy and so proud," said Taz.
"It took three men to beat 'The Machine' tonight," said Jericho.