Source: All Elite Wrestling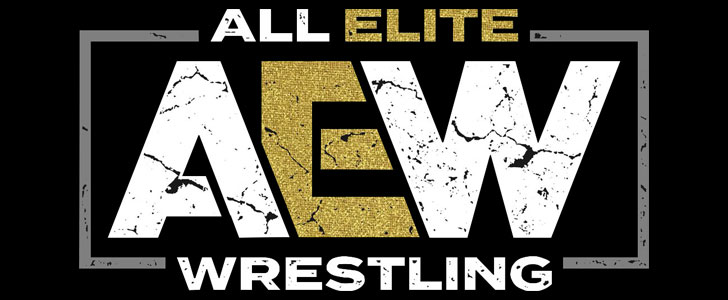 Tonight's 2nd Anniversary Edition of AEW DYNAMITE was held live from the Liacouras Center in Philadelphia, PA!
It's Wednesday night and you know what that means!
Jim Ross, Tony Schiavone, and Excalibur were the broadcast team for tonight's event.
8-Man Tag Team Match!
The Super Elite—AEW World Champion Kenny Omega, Adam Cole #BayBay, and Matt & Nick Jackson of The Young Bucks (with Brandon Cutler, and Michael Nakazawa) vs. "The American Dragon" Bryan Danielson, Christian Cage, and Jurassic Express—Jungle Boy & Luchasaurus (with Marko Stunt)!
Jungle Boy and Nick Jackson started things out for their respective sides. Jungle Boy hit a nice arm drag and a dropkick to Nick Jackson. Adam Cole tagged in and began stomping a mudhole into Jungle Boy. Christian Cage tagged in and connected with hard knife-edged chops to Cole. Jungle Boy and Christian Cage employed quick tags to disorient Adam Cole.
"Wow, Jungle Boy is really the workhorse of this team right now," said Tony Schiavone.
Kenny Omega tagged in and wrenched on Jungle Boy's wrist.
The packed arena were chanting "Kenny No-Balls!"
"Jungle Boy needs to make a tag. It's as simple as that," added Jim Ross.
Jungle Boy pulled down Matt Jackson with a deep arm drag and then tagged in Bryan Danielson who kicked and chopped away at Matt Jackson!
"He'll kick your ass with either leg," said Jim Ross.
Luchasaurus tagged in to a nice ovation from the crowd. He worked over Matt Jackson in the corner with heavy strikes. Luchasaurus splashed Matt Jackson in the corner! Michael Nakazawa smashed Christian Cage on the outside with a laptop. After Brandon Cutler used the cold spray on Christian Cage, The Young Bucks spiked Christian Cage with the IndyTaker on the arena floor! Doc Sampson tried to check on Christian Cage while the Super Elite used cheap shots on Christian Cage.
"It looks like this is turning into a handicap match if Christian Cage is pulled out," said Tony Schiavone.
Back in the ring, Adam Cole had a camel clutch on Jungle Boy and the Bucks kissed Cole on the cheek. Omega tagged in and tried for a snapdragon suplex but Jungle Boy countered with a big lariat!
"Jungle Boy is in a tough spot here," said Schiavone.
"Jungle Boy's stamina is overwhelming tonight," replied Jim Ross.
Danielson got the tag and squared off with Kenny Omega!
"This is a match the world wants to see," said Jim Ross.
Omega and Danielson broke out into a firefight in the center of the ring! Danielson used a running clothesline, full speed, landing across Omega's throat! He used a hurracanrana on Omega and followed up with a diving headbutt for a near fall!
"The Bucks interrupted that count, or I think it would have been over," said Jim Ross.
Omega tried for a snap dragon on Danielson but Danielson countered with a tiger suplex and then locked on the Cattle Mutilation! Nick Jackson interfered to break the hold for his partner Omega!
Luchasaurus tagged in and cleaned house on the Super Elite! Luchasaurus countered the Panama Sunrise from Cole and choke slammed Cole onto Kenny Omega! Luchasaurus hit a moonsault press to the outside on Omega and Matt Jackson! Jungle Boy rocked Nick Jackson with a hurracanrana to the outside! Kenny Omega crashed into the pile, over the tope rope! Luchasaurus choke slammed Adam Cole and then scored a near fall after a standing moonsault!
The ref's back was turned and Cole used a low blow on Luchasaurus. The Super Elite powerbombed Luchasaurus! The Bucks hit superkicks on Jungle Boy, then Omega used a snap dragon suplex! Cole followed up with the Panama Sunrise on Jungle Boy but Bryan Danielson was there to make the save and stop the pin! Unfortunately Danielson ate triple superkicks for his trouble. The Super Elite hit a four-way V-Trigger on Jungle Boy and pinned him!
CM Punk was in the ring to make an announcement!
"I come from humble beginnings. I moved to Philadelphia in 2003 and lived here a few years, I wrestled and ran a wrestling school. I loved Philadelphia so much because it gave me so much. Because of the money I made wrestling in Philadelphia, I was rich, but I wasn't rich because of the money, I was spiritually rich. I'm glad I'm back and emersed in this community.
"Because Philadelphia will always be special to me, I wanted to give back to you. I'll either wrestle for you or I'll buy you all cheesesteaks. What's it gonna be Philadelphia? You can go buy yourself a cheesesteak. I'm gonna wrestle. But before this renewed lovefest started, someone tried to end it before it even began. Daniel Garcia, if you've got any balls, you'll meet me on RAMPAGE! Let's go!"
Before leaving, CM Punk took off his Jordan's and gave them to a young fan sitting ringside!
Arn Anderson was outside Cody Rhodes' house and called Cody out! Arn started a fire in a firepit and told Cody to hand over his tie and his suit so he could burn it. He said that Cody had gone Hollywood.
"Arn you don't need to throw that away. I get it," said Cody.
Arn slapped Cody in the face!
"You threw us away!" said Arn Anderson.
TNT Title Match!
TNT Champion "Spanish God" Sammy Guevara vs. Bobby Fish!
Bobby Fish hit Sammy with body shots and then kicked out Sammy's leg. Sammy flipped over Bobby's back and rocked him with a single leg dropkick! Sammy tried for a springboard but Fish kicked Sammy's calf and knocked him down to the mat.
Bobby Fish went over the top with a senton, driving his shoulder into the chest of Sammy. Bobby Fish took Sammy off his feet again with a back elbow.
"He reminds me of Harley Race, his teacher," said Jim Ross of Bobby Fish.
Sammy rallied back with a running back elbow, finding his mark on Fish. Sammy nailed Fish with a running knee strike! Bobby Fish fired back with a backdrop driver on Sammy! Sammy countered with a wicked Spanish Fly!
Sammy headed to the top, perhaps thinking for the 630 senton but Bobby kicked Sammy's legs out from under him. Bobby Fish blasted Sammy with an avalanche falcon arrow!
"The body of Guevara just jarred across the ring!" said Excalibur.
Bobby Fish used an exploder suplex into the corner for a near fall on Sammy! Guevara ducked a roundhouse kick from Bobby Fish and finished off Fish with the GTH!
American Top Team with Dan Lambert and Scorpio Sky surrounded Sammy Guevara in the ring! Scorpio Sky struck Sammy from behind! American Top Team began mugging Sammy! Fuego Del Sol sprinted to the ring to help his friend Sammy but American Top Team were too much for Fuego to handle by himself!
"Demo God" Chris Jericho and Jake Hager ran out to the ring to even up the odds! Jericho went right after Junior Dos Santos! Dan Lambert and American Top Team retreated outside the ring!
"Allow me to clear up some confusion on who's calling the shots here. You've been a big man in this business for a long time, Chris. RAMPAGE is coming to Miami and South Florida is the home of American Top Team. There's only one king of the streets in the 3-1-5 and that's Jorge Masvidal. Our town, our match, The Men of the Year and Junior Dos Santos with my bodyguard Jorge Masvidal ringside against you and your team Jericho!" said Lambert.
"We're going to beat the living shit out of you, Lambert," replied Jericho.
"We'll see you in Miami!" said Lambert.
Tony Schiavone was in the ring with ref Aubrey Edwards for a special announcement!
"Two years ago we made history by starting DYNAMITE on TNT. One year ago we made history by introducing the TNT Championship. Next year on January 5th this show will move to TBS. And we will also have a new championship and this championship will be the TBS Championship. It will be in the AEW Women's Division!"
Referee Aubrey Edwards unveiled the TBS Championship, which will be decided in a women's tournament next year!
The TBS Championship is coming to the AEW Women's Division when AEW DYNAMITE moves to the TBS Network starting January 5th!
Darby Allin (with Sting) vs. Nick Comoroto (with QT Marshall & Aaron Solo)!
Darby Allin got off to a hot start, crashing into Comoroto and The Factory! Darby attempted an over-the-top cutter but Comoroto used his strength and countered with a slam! Darby came back, colliding with Comoroto via the Coffin Drop! Darby picked up the victory!
QT Marshall snuck up behind Sting after the match and planted him with the Diamond Cutter! Sting popped back up and served up a Scorpion Death Drop on QT!
The Dark Order were backstage. Evil Uno apologized for not making the best decisions for the group. The Dark Order said it's best if they all agree on the decisions and they all gestured with the claw hand signal at the same time. Anna Jay agreed that they were all on the same page now!
Dante Martin was in the ring with Tony Schiavone. Dante said he was here to fight anyone in the AEW locker room! The arena lights shut off! A spotlight came on and Malakai Black was standing behind Dante Martin in the ring! Malakai Black blew the black mist at Dante Martin and then walloped him with a roundhouse back heel kick!
"The House of Black accepts," said Malakai Black.
Up next, FTW World Champion "Absolute" Ricky Starks was in the ring. "I have the same damn mindset as Taz, and that's why I'm the FTW Champ. But I can't say the same about former champion Brian Cage. In typical Brian fashion, he didn't show up to work. Trust me, I know, I really wanted to wrestle tonight and challenge him to a Philly Street Fight tonight," said Starks.
Cage's music hit and he ran to the ring! Cage splashed Starks in the turnbuckles!
"Cage is a monster," said Jim Ross.
Powerhouse Hobbs and Hook pulled Starks out of the ring, saving him from "The Machine" Brian Cage!
Hikaru Shida vs. "The Woman of 1000 Holds" Serena Deeb!
Shida is in pursuit of her 50th win tonight. If Shida wins tonight, she'll be the first woman in AEW to earn 50 victories!
Shida took down Deeb with an arm drag. The two wrestlers followed up with tremendous chain wrestling. Shida wanted to shake hands but Deeb slapped Shida in the face! Shida cracked Serena Deeb with a running knee strike!
Shida pulled a chair out from beneath the ring but Deeb was one step ahead and chucked it back under. Deeb caught Shida in a front face lock and used a neck breaker on Shida!
Shida drove Deeb down with a spinning airplane front face lock! Shida followed up with a missile drop kick to Deeb but Deeb kicked out!
"Great grit and determination by Deeb" said Jim Ross.
Shida rattled Deeb with a running knee strike! Deeb's head bounced off the canvas. Shida connected with a cross body press to Deeb! As Shida was getting back into the ring, Deeb crunched her with a chop block to the leg. Deeb hit a swinging neck breaker for a near fall on Shida! Deeb went for another roundhouse kick but Shida ducked it. Shida flattened her for a near fall. Shida finally hit the falcon arrow but Deeb kicked out!
Deeb raked Shida's eyes and then nailed her with the DeebTox for a near fall! Deeb wrenched on the Serenity Lock and forced Shida to tap out!
After the match, Deeb cracked Shida over the head with the trophy that was going to be awarded to Shida if she won her 50th match!
"Wow, we are seeing a completely different side out of Serena," said Excalibur.
Outside, Alex Marvez interviewed Darby Allin. Marvez asked Darby if he would accept his match next week against MJF on DYNAMITE. Darby said "Of course!"
A limousine pulled up in front of Darby. Masked hoodlums exited the limo and a five-on-one assault commenced on Darby!
"This is just an absolute sickening display. This is clearly the Pinnacle and their work here!" said Excalibur.
"It's MJF but he'll deny the hell out of it," replied Jim Ross.
Lio Rush was backstage and said Dante Martin was a sleeping giant. "If you take that challenge from Malakai Black, maybe you need some guidance. Maybe I'll have my people call you and we'll talk soon," said Rush.
Main Event Time!
Casino Ladder Match!
Andrade El Idolo vs. Jon Moxley vs. "The MurderHawk Monster" Lance Archer vs. "Big Money" Matt Hardy vs. "Freshly Squeezed" Orange Cassidy vs. PAC vs. The Joker Card!
The winner of this match receives a future AEW World Title match!
Two wrestlers start the match. Every two minutes another wrestler enters. The first person to climb the ladder and grab the AEW poker chip wins the match and receives a future AEW World Title match!
Our first two participants: "The Bastard" PAC and "Freshly Squeezed" Orange Cassidy!
Orange tried to put his hands in his pockets but PAC stopped him. PAC hit a tilt-a-whirl back breaker on Orange. PAC went after the ladder and slid it into the ring. Orange pushed the ladder back out. PAC blocked a swinging DDT from Orange and turned it into a brainbuster!
Andrade El Idolo was out next with Jose the Assistant!
PAC dropkicked a ladder into Andrade's face! PAC set up a ladder in the center of the ring but Andrade jump from the ropes to the ladder! Andrade blasted PAC with a sunset flip off the ladder!
"Big Money" Matt Hardy was out next!
Hardy ducked an Orange Punch and planted Orange with the Side Effect! Hardy set up a ladder in the center of the ring and tried climbing it, but Orange Cassidy pulled Hardy down. Hardy slammed Orange's face into the ladder!
"The MurderHawk Monster" Lance Archer was the next entrant!
Archer propped Orange Cassidy onto a ladder and splashed him! Archer waited for the next opponent as the clock ticked down…and it was Jon Moxley!
Archer met Moxley in the stands and the two began to brawl on the arena floor! Moxley threw a chair at Archer!
During the match, we were informed by Tony Schiavone that Darby Allin has not been cleared to wrestle next week on DYNAMITE.
Moxley suplexed Orange Cassidy and then hit a shotgun dropkick on Archer!
The final contestant—"Hangman" Adam Page!
"Look who's back!" said Tony Schiavone.
Page and Moxley traded strikes in the center of the ring! "Hangman" Page cleaned house! Finally PAC cut off Page's momentum with a chair to Page's back! PAC set up a table near a ladder in the ring. He placed Page on the table. PAC climbed the ladder, looking for a Black Arrow, but Andrade met him up there! PAC headbutted Andrade off the ladder, sending Andrade crashing to the outside of the ring onto a ladder!
Page used the Dead Eye off the ladder on PAC threw a table below! Mox spiked Page with the Paradigm Shift! Mox and Orange fought on top of the ladder but Hardy pushed the ladder down. Hardy jumped off the ladder with a leg drop onto Orange, crashing through a table below!
"Hangman" smashed Archer with the Buckshot Lariat! Page slowly climbed the ladder but Mox swung a chair at Page's back! Mox and Page traded blows and finally Mox dropped off the ladder! Page grabbed the poker chip and won the match!
"What a poetic return for 'Hangman' Adam Page to All Elite Wrestling," said Excalibur.