Source: All Elite Wrestling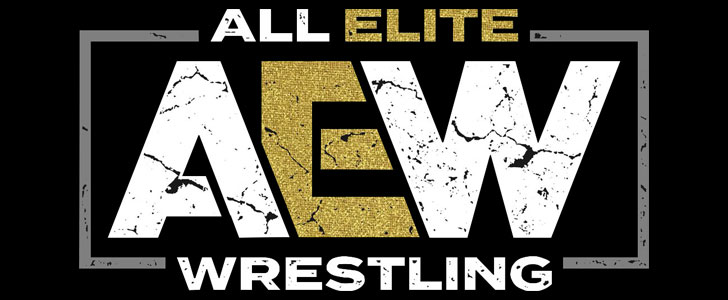 Tonight's AEW RAMPAGE emanated from the Blue Cross Arena in Rochester, NY!
Our commentary team was "The Human Suplex Machine" Taz and Excalibur!
It's Friday and you know what that means!
"The American Dragon" Bryan Danielson vs. Nick Jackson of The Young Bucks (with Matt Jackson and Brandon Cutler)!
Nick Jackson backpaddled away from Danielson at the start of the match. Jackson grabbed Danielson with a side headlock takedown. Nick flipped out of the ring to avoid a kick from Bryan Danielson but Danielson surprised him with a tope suicida. Bryan followed up with a shotgun dropkick! Danielson captured Nick's legs and placed him in a dragon sleeper! Nick gouged Bryan's eyes to escape!
Jackson sent Bryan for a loop with a massive lariat! Bryan came back with a butterfly suplex into a cross arm breaker! Danielson dropped Nick Jackson back with a hard suplex. Bryan worked over Nick Jackson with a very painful hammerlock.
Nick Jackson exploded out of the corner, narrowly avoiding a charging Danielson! Matt Jackson speared Bryan Danielson outside the ring! Nick crashed down with a double axe handle onto Bryan.
Nick Jackson smashed Bryan's face into the mat with a running bulldog. Nick Jackson began kicking Danielson but Danielson shrugged it off, leaning into the contact.
"He's just eating those round kicks," said Taz.
Danielson spat at Nick Jackson and nailed him with a chop and kick combo!
"This is gruesome. This is brutal. Listen to these kicks from Danielson," said Taz.
Danielson got caught with two superkicks from Nick Jackson! Jackson tried for the 450 splash but Danielson countered with the LeBell Lock! Jackson touched the bottom rope to force the ref to break the hold.
Nick Jackson rallied back with a German Suplex on the ring apron! Nick Jackson tried to punt kick Danielson but Danielson ducked and the kick connected with Cutler instead! Bryan grabbed Nick with a Tiger Suplex! Danielson locked in the Cattle Mutilation and forced Nick Jackson to tap out!
"Wow, very impressive victory for Danielson," said Taz.
AEW World Champion Kenny Omega and Adam Page ran to the ring! The Jurassic Express and Christian Cage came down to even up the odds for Danielson! Omega retreated from the ring as the two factions began to brawl!
Jungle Boy locked Adam Cole into the Snare Trap! Omega charged back into the ring and Danielson caught Omega in the LeBell Lock! Cole and Omega both tapped out!
"Absolute" Ricky Starks had a special message for "The Machine" Brian Cage. Starks said he was tired of the narrative that Cage was trying to put forth. Starks said he'd never back down from a fight and that's "the absolute truth!"
"Absolute" Ricky Starks joined the commentary team for the next match.
CM Punk was backstage. He said it's time to get down to business and he has a target on his back. "I want the best people in AEW. I want them across the ring from me. Whoever decides to step up, just remember, nap time is always on the menu," said Punk.
Three Way Match!
Jade Cargill (with "Smart" Mark Sterling) vs. "The Native Beast" Nyla Rose (with Vickie Guerrero) vs. Thunder Rosa!
Thunder Rosa connected with a high roundhouse kick to Nyla Rose. They began trading chops. Nyla Rose caught Thunder Rosa midflight and slammed her down. Jade and Nyla had a slugfest! Jade blasted Nyla with a pump kick!
"The strength of that kick was impressive," said Taz.
Thunder Rosa took down Jade with a shotgun dropkick! Jade Cargill brought a garbage can into the ring but Thunder Rosa used it against Jade, driving it into Jade's face! Jade smashed Nyla with a spinebuster! Nyla hit back with a nasty neck breaker on Jade! Nyla grabbed a single leg crab on Jade but Thunder Rose ran into Nyla with a quick kick!
Nyla grabbed Thunder Rosa and was about to powerbomb her off the apron through a table. Thunder Rosa fought back and powerbombed "The Native Beast" right though that table!
"Nyla crashing through the table to the floor," said Excalibur.
"Smart" Mark Sterling handed a steel chair to Jade and she began to decimate Thunder Rosa with it, whacking her repeatedly! Jade pinned Thunder Rosa after the chair assault!
"Jade Cargill remains undefeated," said Excalibur.
Malakai Black was walking down a dark stairwell. He said when he hit Cody with the mist, he hoped it stayed in Cody's pores, festering there, eating away him. "For the Nightmare Family, I hope what I did consumes you. There's plenty of tolls that need to be collected in AEW," warned Malakai Black.
Time for our main event!
Hair vs. Hair Match!
"Freshly Squeezed" Orange Cassidy vs. HFO's Jack Evans (with "Big Money" Matt Hardy)!
Matt Hardy tried to distract Orange so Evans could roll up O.C. for a near fall. Orange put his hands in his pockets and then used a backslide for a near fall on Jack Evans!
Orange Cassidy swung Jack Evans around by the ponytail! Matt Hardy pulled Orange out of the ring by the legs and slugged him. Jack Evans nailed Orange with a massive corkscrew kick and then followed up with a 450 splash!
Orange Cassidy was fired up and flew out of the ring at Matt Hardy and then at Jack Evans! Back in the ring, Orange tried for a crossbody but Jack Evans had it scouted! Evans flipped through with a Northern Lights suplex for a near fall! Evans hit a standing sky twister for another near fall on Orange Cassidy! Jack attempted the sky twister press off the top rope but Orange rolled out of the way. Cassidy spiked Evans with a DDT! Cassidy connected with a diving DDT for a near fall!
The Blade, the Butcher, and The Bunny walked down the ramp! Chuck Taylor, Wheeler Yuta, and Kris Statlander were there to back up Orange Cassidy! The Dark Order also came out and formed a human wall in front of the ring! Orange Cassidy pulped Jack Evans with the Orange Punch and pinned Jack Evans! Matt Hardy ordered the HFO to retreat!
Orange Cassidy chopped off Jack Evans hair! -1 got in the ring and celebrated with Best Friends and the Dark Order!
"You've got to give the people what they want!" said Excalibur.