Source: Impact Wrestling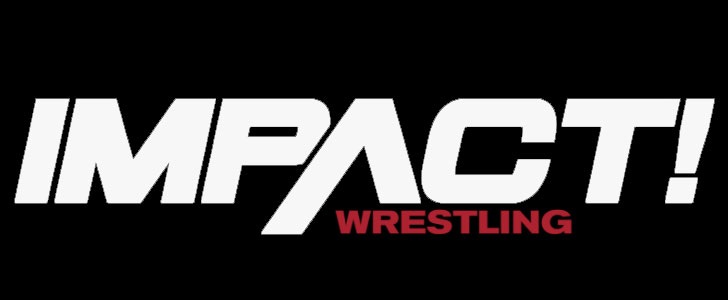 What will happen on an all-new IMPACT! just nine nights away from Victory Road? The action starts now!
Knockouts Tag Team Champion Rosemary w/ Havok vs Tasha Steelz w/ Savannah Evans
Following Tasha Steelz' blindside attack on Rosemary last week, "The Demon Assassin" is out for revenge! Rosemary locks in Upside Down to gain control in the early going. Rosemary launches herself off the top rope but Tasha avoids the incoming dropkick. Tasha hits a step-up bulldog for an early two count. Tasha baits her into the corner but Rosemary comes back with the spear to win!
Knockouts Tag Team Champion Rosemary w/ Havok def Tasha Steelz w/ Savannah Evans
After the match, Savannah Evans distracts Decay, allowing Tasha to steal their Knockouts Tag Team Titles!
Ace Austin tries to persuade Scott D'Amore into putting IMPACT World Champion Christian Cage in a match next week, just days before their title clash at Victory Road. D'Amore sees right through him and instead announces a huge 10-man tag where Christian Cage and Ace Austin must team with four partners of their choosing! Ace Austin recruits Madman Fulton and Brian Myers as his first two partners.
Eric Young baptizes Rhino in the holy waters of change, bringing his recent punishment for failing to recapture the IMPACT World Tag Team Titles to an end.
IMPACT World Tag Team Champion Karl Anderson w/ Doc Gallows vs Rich Swann – Bunkhouse Brawl
Rich Swann seeks vengeance on Karl Anderson after The Good Brothers sent Willie Mack to the hospital just two weeks ago! There are no disqualifications, no countouts and anything goes in what promises to be a wild Bunkhouse brawl. Swann quickly takes Gallows out of the equation with a dive to the outside. Swann sidesteps Anderson, sending him crashing through a wooden board. Swann delivers a pair of low blows to both of The Good Brothers. Swann falls victim to the numbers game, allowing Anderson to turn the tide with a vertical suplex on the exposed ramp. Gallows hooks the leg of Swann, giving Anderson the chance to capitalize with a big spinebuster. Swann heads to the top but Gallows pushes him. Anderson hits the Gun Stun onto a table to win!
IMPACT World Tag Team Champion Karl Anderson w/ Doc Gallows def Rich Swann – Bunkhouse Brawl
After Knockouts Champion Deonna Purrazzo brutally attacked Mickie James during her in-ring return at NWA 73, Mickie says that Purrazzo is going to find out what "Hardcore Country" is all about!
Matthew Rehwoldt challenges Trey Miguel to a match next week!
IMPACT World Champion Christian Cage recruits X-Division Champion Josh Alexander to be on his team for the 10-man tag next Thursday. Alexander is honored to join forces with "The Instant Classic" but says he would be even more honored to step into the ring against him one day.
Rohit Raju sarcastically questions whether he went too far when he hit Chelsea Green with the Tiger Knee to win last week's mixed team team match. Rohit Raju says that Matt Cardona is a coward who hides behind his woman and that he and Shera are two "real men".
Chris Bey vs David Finlay
David Finlay looks to even the score after Chris Bey cheated to defeat him just two weeks ago! The brawl spills to the outside in the opening moments. Bey evades, then gains control with a flying elbow across the back. Bey soars through the air, hitting a crossbody for two. Finlay counters The Art of Finesse into a belly-to-back suplex. Finlay rolls through and hits a sick backbreaker, then locks in a series of submissions! Bey hits an impressive spinebuster, a la "The Machine Gun", for a near fall. Bey tries to cheat once again but this time Juice Robinson returns and pushes his feet off the ropes! Finlay rolls him up to score the victory.
David Finlay def Chris Bey
After the match, the Bullet Club's Hikuleo makes his shocking IMPACT debut and assaults FinJuice! Bey adds to the assault as he traps Robinson's leg inside a steel chair and stomps on it.
Scott D'Amore mediates the contract signing between dominant X-Division Champion Josh Alexander and the most decorated competitor in X-Division history, Chris Sabin. Both competitors show each other respect and shake hands after signing on the dotted line. IMPACT World Champion Christian Cage steps in to recruit Chris Sabin for his team next week.
Inside Swinger's Palace, TJP puts money on Steve Maclin for his upcoming bout against Petey Williams. TJP asks Fallah Bahh and No Way for their help with something. Just as they'releaving, Su Yung and Kimber Lee arrive!
Steve Maclin vs Petey Williams
The intense feud between Steve Maclin and Petey Williams explodes in this heated grudge match! Maclin slows the pace by catching Petey in mid-air with a vertical suplex. Maclin continues his dominance with a modified backbreaker. Petey hits a sliding baseball dropkick, followed by a slingshot head scissors on the floor. Just as Petey is going for the Canadian Destroyer, TJP leads No Way's conga line to the ring! Maclin capitalizes off the distraction with Mayhem For All to win.
Steve Maclin def Petey Williams
Gia Miller interviews Eddie Edwards ahead of his main event match against Moose tonight. Following last week's events that saw Moose and W. Morrissey deliver a two-on-one beatdown to Edwards, Sami Callihan asks him if he's changed his mind about wanting his help. Edwards once again declines his offer when IMPACT World Champion Christian Cage asks them both to be on his team in next Thursday's 10-man tag. Edwards tells him that he must make a choice between the two of them because he will never be on the same team as Callihan.
Moments later, W. Morrissey and Moose offer themselves to be on Ace Austin's team!
Moose w/ W. Morrissey vs Eddie Edwards
One of IMPACT Wrestling's most storied rivalries will have another chapter written as Moose and Eddie Edwards collide once again! Moose puts his power on display in the early going as he takes Edwards off his feet with a thunderous shoulder tackle. Edwards hits a series of chops to build momentum but Moose shuts him down by driving him into the steel ring post. During the commercial break, Moose distracts the referee, allowing Morrissey to assault him at ringside with a big boot! Both men exchange strikes as Edwards gains control with a huge clothesline that turns Moose inside out! Edwards has the match won but Morrissey puts his foot on the ropes. Edwards retaliates against Morrissey and dives into him with a burst of speed. Moose capitalizes off the distraction, connecting with the No Jackhammer Needed Spear to win.
Moose w/ W. Morrissey def Eddie Edwards
Post-match, a huge brawl breaks out involving the members of next week's 10-man tag! W. Morrissey and Moose double team Eddie Edwards when Alisha makes the save with a kendo stick. Morrissey is about to give her the chokeslam but Sami Callihan appears in the ring and hands Edwards the equalizer – a Louisville Slugger baseball bat! Edwards and Callihan join forces to clear the ring before agreeing to join Christian Cage's team next week. IMPACT! goes off the air.
Next Thursday at 8/7c on AXS TV, don't miss the final IMPACT! before Victory Road. IMPACT World Champion Christian Cage, X-Division Champion Josh Alexander, Chris Sabin, Sami Callihan and Eddie Edwards battle Ace Austin, Madman Futon, Brian Myers, W. Morrissey and Moose in a colossal 10-man tag team match, plus more!