Source: Press Release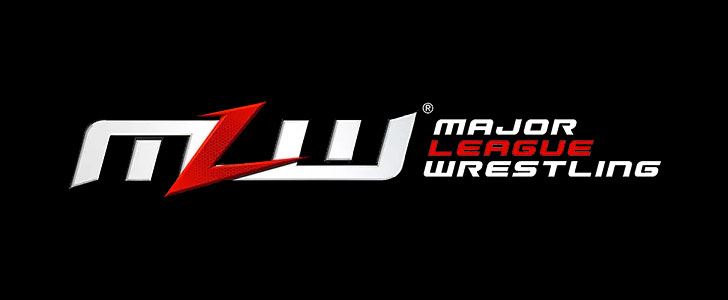 FATU/HAMMERSTONE TITLE VS TITLE SIGNED FOR OCT 2
Main event set for FIGHTLAND
The most anticipated title fight of the year is official.
The National Openweight Champion Alex Hammerstone will challenge World Heavyweight Champion Jacob Fatu in a title for title bout as the main event in Philadelphia on Saturday, October 2 at the 2300 Arena for MLW FIGHTLAND.
🎟 Tickets are available at: www.MLW2300.com.
The mighty Hammerstone looks to throw a thunderbolt through the heart of CONTRA and dethrone the undefeated World Champion Jacob Fatu in a match nearly two years in the making.
Since becoming the inaugural National Openweight Champion on June 1, 2019, Hammerstone has dominated the competition. From besting Japan and Mexico's best, including T-Hawk and Laredo Kid to soundly cleaning out the division, Hammerstone has sat atop of Pro Wrestling Illustrated's Top 10 for a record-setting 21 months. Now, the "CONTRA Hunter" looks to finally topple the "Samoan Smashing Machine" but can he?
For 788 days and counting, Jacob Fatu has steamrolled over the competition. Defeating the likes of Tom Lawlor, LA Park, Davey Boy Smith Jr. and countless others, Fatu has dominated all.
When CONTRA hijacked MLW's operations in May 2020, the black flag of CONTRA flew for months over the MLW headquarters. It wasn't until Hammerstone emerged as the leader of MLW's locker room and lead the charge and took back the league that fall that CONTRA first show signs of vulnerability. Since then, Hammerstone has put CONTRA in his crosshairs, battling the likes of Mads Krugger.
With CONTRA's sinister Josef Samael denying Hammerstone a title match against Fatu due to a contractual provision in Fatu's new MLW deal, Hammerstone's only path forward was winning the Battle Riot which guarantees the winner a title shot anytime, anywhere. And Hammerstone did just that this past July when he literally took on all of CONTRA and eliminated them thus guaranteeing his title shot.
Now the stage is set for the two biggest, unstoppable forces in Major League Wrestling history to collide.
Who will have their arm raised and wear two titles? The undefeated CONTRA kingpin Jacob Fatu or the mighty Hammerstone?
Find out LIVE in Philly October 2nd. Get your tickets at MLW2300.com.