Source: All Elite Wrestling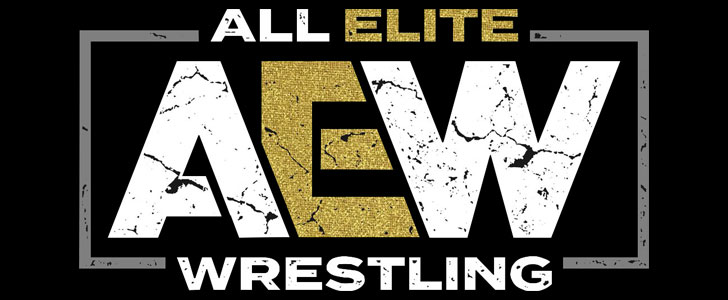 AEW RAMPAGE was broadcast live from the NOW Arena in Chicago, IL!
Your RAMPAGE broadcast team is Excalibur, "The Human Suplex Machine" Taz, "Demo God" Chris Jericho, and "The World's Strongest Man" Mark Henry!
Malakai Black vs. The Nightmare Family's "Big Shotty" Lee Johnson!
"And the lights go out, and here he comes," said Jericho, as Malakai Black made his entrance.
"That guy creeps me out," added "The World's Strongest Man" Mark Henry.
"He has followed up on every single promise he has made—from destroying Cody Rhodes to punishing Brock Anderson," said Excalibur.
Black stalked Lee into the corner, but "Big Shotty" put on a side headlock. Black escaped and went back on the hunt. Lee clocked Black with an elbow to the head, and this greatly angered Black.
Malakai Black stopped Lee Johnson in his tracks with a European uppercut, and then a back elbow. Johnson rallied back, showing heart with a beautiful dropkick and a tope suicida!
"Wow, this is turning into a fight," said Mark Henry.
Johnson connected with a frog splash but didn't go for the cover. He paid the price, as Black got up and punted Johnson in the face! Black used a striking combination to the body of Johnson in the corner. Black went outside and pulled a chair from underneath the ring.
"He doesn't care about winning or losing. He cares about decimating The Nightmare Family," said Jericho.
Ref Rick Knox warned Black not to use the chair or he'd be disqualified. Black handed the chair to Lee and dared him to use it. He turned his back to Johnson, who tried to stand up.
"Pick that up and hit me!" said Malakai Black.
As Johnson staggered to his feet, Black blasted him with a roundhouse kick and pinned him for the victory!
"We'll never know if Johnson was going to use that chair on Black," said Excalibur.
"The Natural" Dustin Rhodes ran to the ring, showing he had the back of "Big Shotty".
Backstage, Dustin Rhodes was interviewed by Mark Henry. Dustin said he'd be facing Malakai Black this Wednesday on DYNAMITE!
In the ring, TNT Champion "The Redeemer" Miro spoke ahead of his title defense against "Mad King" Eddie Kingston this Sunday at the ALL OUT pay-per-view!
"Kingston, you call yourself a 'Mad King,' but the only king I recognize is mad at you, Eddie. He gave you all the toughness, and yet, you took a charity contract into AEW. Well, Eddie Kingston, I am not in the charity business, and neither is my God. You have to realize that life without struggle, and you become soft. You have become nothing but a bag boy for Jon Moxley," said Miro.
Kingston came out: "Cut the music. 'God's favorite champion.' Bullshit! You're the sinner. Your god let me know the chink in your armor."
"You're talking about weaknesses but you're talking from so far away. You step one foot closer and you're not going to make it to ALL OUT," said Miro.
"Redeem deez nuts," said Kingston.
Miro lured Kingston in and struck him with the TNT Championship. Kingston got to his feet, back fisted Miro, and then DDT'ed the TNT Champion!
2-on-1 Handicap Match!
"The Galaxy's Greatest Alien" Kris Statlander vs. Jamie Hayter & Rebel (with AEW Women's World Champion Dr. Britt Baker, D.M.D.)!
Kris and Jamie locked up, jockeying for position in the ring. Hayter finally got a side headlock, and then she rammed Kris into the turnbuckle. Rebel and Hayter used quick tags, double-teaming Kris. Rebel picked up Kris in a vertical suplex position and then hurled her to the mat. Statlander had enough of this and delivered running forearms to Rebel and Jamie. Statlander used a senton splash for a near fall on Rebel!
Rebel splashed Kris in the corner. She tried for a second splash but Kris dodged it. Kris kicked Rebel in the face. She applied a spider-crab submission and made Rebel tap out! Baker and Hayter watched on from outside the ring.
Statlander was cornered by Baker, Hayter, and Rebel, until Red Velvet ran down to offer her support to Statlander!
It was time for the main event!
Darby Allin (with Sting) vs. "Red Death" Daniel Garcia (with 2point0—Matt Lee & Jeff Parker)!
CM Punk was on commentary for this match!
Darby made his entrance and stared down Punk!
Garcia and Darby traded strikes at the start of the match. They brawled outside the ring. Darby charged after Garcia, launching himself, but he crashed and burned against the guardrail!
"Red Death" capitalized and rammed Darby into the metal ring steps! Sting dispatched of 2point0 outside the ring!
Back in the ring, Darby managed to secure an armbar on Garcia. Darby climbed to the top turnbuckle but had his legs swept out by Garcia. Wasting no time, Garcia superplexed Darby for a near fall.
Darby ran into Garcia in the corner, but Garcia hoisted him up with a rear choke! Darby was fading. Darby climbed up the turnbuckles with Garcia still on his back. Darby broke the submission hold by dropping back off the turnbuckles onto the mat!
Darby used the Pepsi Twist on Garcia and Punk applauded him from the commentary booth.
"Not bad, kid," said Punk.
Darby got a near fall after a Code Red on Garcia. Darby twisted up Garcia's legs and pinned him!
2point0 took the boots to Darby after the match! Punk walked down to the ring.
"It's clobberin' time," said Jericho.
As Punk cornered both members of 2point0, Darby rocketed out of the ring with a tope suicida right into 2point0! Darby got to his feet and he and Punk got nose to nose and had a stare down!