Source: Impact Wrestling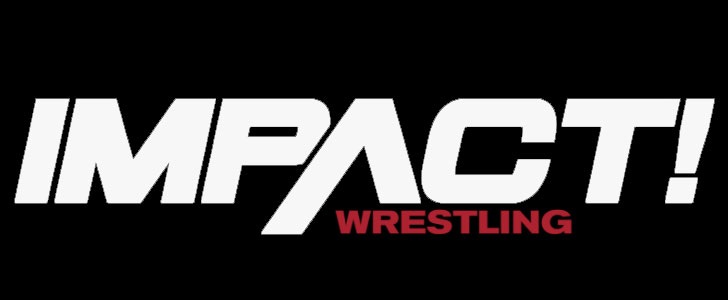 Josh Mathews and Gia Miller are in the ring when they're interrupted by a brawl between W. Morrissey and Eddie Edwards! Morrissey is about to powerbomb Eddie when his arch-rival Sami Callihan makes the save!
Callihan is scheduled for tag team action later tonight but he doesn't feel like waiting!
Sami Callihan & Chris Sabin vs Moose & Ace Austin w/ Madman Fulton
These four combatants will compete in a four-way #1 Contenders match this Friday at Emergence on IMPACT Plus! Sabin pummels Ace with repeated strikes in the corner. Sabin attacks Moose on the apron, but the distraction allows Ace to regain control with a dropkick. Fulton delivers a big boot to Sabin while the referee's back is turned. Callihan quickens the pace, turning Ace inside out with a clothesline. Sabin spikes Moose with a tornado DDT! Sabin hits a pop-up sit-down powerbomb on Ace. Sabin tags himself into the match, then hits Ace with the Cradle Shock to win!
Sami Callihan & Chris Sabin def Moose & Ace Austin w/ Madman Fulton
It's every man for himself this Friday as Callihan takes out Sabin with a Piledriver after the match!
IMPACT World Tag Team Champions The Good Brothers speak on their victory over Jon Moxley and Yuji Nagata at NJPW Resurgence. Doc Gallows turns his attention to match against Joe Doering later tonight in a battle to determine the best big man in the business!
Eddie Edwards tells Sami Callihan that he doesn't need his help.
Shera w/ Rohit Raju vs Matt Cardona w/ Chelsea Green
Before Matt Cardona seeks revenge on Rohit Raju for costing him his match against IMPACT newcomer John Skyler last week, Cardona goes one-on-one with Shera right here, right now! Shera puts his power on display in the early going, sending Cardona crashing to the mat with a pair of shoulder tackles. Cardona turns the tide with a dive over the top rope to the floor. Rohit distracts Cardona, allowing Shera to deliver a big boot. Cardona creates separation with a missile dropkick, followed by a series of clotheslines. Rohit tries to get involved again but this time, Chelsea pulls him off the apron! In the ring, Cardona connects with Radio Silence to win!
Matt Cardona w/ Chelsea Green def Shera w/ Rohit Raju
The Return of Madison Rayne's Locker Room Talk w/ Special Guest Tenille Dashwood
After Madison Rayne made her shocking return last week and helped Tenille Dashwood pick up the victory over Taylor Wilde, the Knockouts veteran hosts the return of her hit talk show, Locker Room Talk! On this edition, her special guest is none other than Tenille Dashwood herself! Tenille says that her search for the perfect tag team partner is finally over. Madison was Tenille's first tag team partner and it appears that it was their destiny to end up as a team. Tenille says that with her social media following and Madison's in-ring experience, they will now be called The Influence. Madison reveals that she will return to in-ring competition this Friday at Emergence when she battles Taylor Wilde!
Before Josh Alexander defends the X-Division Title against Jake Something at Emergence, he tells him that he's not concerned with how big, how tough or how strong he may be! Jake looks to prove a point and demands a match from Scott D'Amore. IMPACT's Executive Vice President puts him in a No DQ match against Kaleb With a K, who was just complaining to D'Amore!
New IMPACT World Champion Christian Cage Returns to the IMPACT Zone
Less than one week after defeating Kenny Omega to become the new IMPACT World Champion, Christian Cage returns to the IMPACT Zone. He says that he's honored to step foot in the place that took a chance on him in 2005, giving him the opportunity to become a main event star. Christian Cage reveals that the TNA World Heavyweight Championship will be retired and the IMPACT World Title will be recognized as the biggest prize in the company.
#1 Contenders Brian Myers interrupts and confronts the man who he will face this Friday at Emergence for the IMPACT World Title. Christian Cage tells Myers that he may be "The Most Professional Wrestler" but he's the "Best Professional Wrestler"! Myers pushes Beale but Christian Cage takes him out and sends Myers retreating!
Melina vs Brandi Lauren
Melina makes her highly-anticipated IMPACT Wrestling in-ring debut as she prepares to challenge Deonna Purrazzo for the Knockouts Title at NWA EmPowerrr! Brandi hits a neckbreaker out of the gates but Melina blocks the follow-up catapult attempt. Melina hits a crossbody off the second rope, then plants her face-first into the mat! Melina locks in the California Dream to score the quick victory via submission!
Melina def Brandi Lauren
After the match, Purrazzo blindsides Melina and a huge brawl breaks out! Matthew Rehwoldt gives Purrazzo the numbers advantage but Trey Miguel evens the odds! Melina and Miguel stand tall as Purrazzo and Rehwoldt retreat up the ramp.
During an interview with John Skyler, it appears that Juice Robison has been attacked backstage!
Jake Something vs Kaleb With a K – No DQ
After several months of wearing a neck brace, Kaleb With a K is cleared to compete but his first match back is against the powerful Jake Something who has a point to prove! Jake charges into the corner but Kaleb sidesteps, causing Jake to collide with the turnbuckle. Jake launches him across the ring, followed by a thunderous sit-out powerbomb. Jake drives Kaleb through a table to score the dominant win!
Jake Something def Kaleb With a K – No DQ
Post-match, X-Division Josh Alexander comes to the ring and stares down his opponent at Emergence this Friday!
Kimber Lee tells Su Yung that she has collected the first soul – but not the last!
Don't miss Emergence streaming this Friday at 7pm ET on IMPACT Plus and check out this loaded lineup: Knockouts Champion Deonna Purrazzo and Matthew Rehwoldt vs Melina and Trey Miguel, Rohit Raju vs Matt Cardona, Steve Maclin vs Petey Williams, Madison Rayne vs Taylor Wilde, Tasha Steelz, Savannah Evans, Fallah Bahh & No Way vs Decay, Josh Alexander vs Jake Something for the X-Division Title, Moose vs Ace Austin vs Sami Callihan vs Chris Sabin in a #1 Contenders match, The Good Brothers vs Violent By Design vs Rich Swann & Willie Mack for the World Tag Team Titles and Christian Cage vs Brian Myers for the IMPACT World Title!
IMPACT World Tag Team Champion Doc Gallows w/ Karl Anderson vs Joe Doering w/ Violent By Design (Eric Young, Rhino & Deaner)
Before the three-way match for the IMPACT World Tag Team Titles this Friday at Emergence, Doc Gallows collides with Joe Doering to determine the best big man in the business! The fight spills to the outside in the early going as Gallows drives him into the steel ring steps. Doering catches Gallows and tosses him across the ring with a German suplex! Doering hits a delayed vertical suplex. Both men collide head-first in the middle of the ring and the sheer force sends them toppling to the outside! At the top of the ramp, Gallows hits a Sky High sit-out powerbomb through the stage!
Dr. Ross attends to both men but neither are willing to quit! They crawl back to the ring where Doering connects with a mid-air clothesline to win!
Joe Doering w/ Violent By Design (Eric Young, Rhino & Deaner) def IMPACT World Tag Team Champion Doc Gallows w/ Karl Anderson