Source: All Elite Wrestling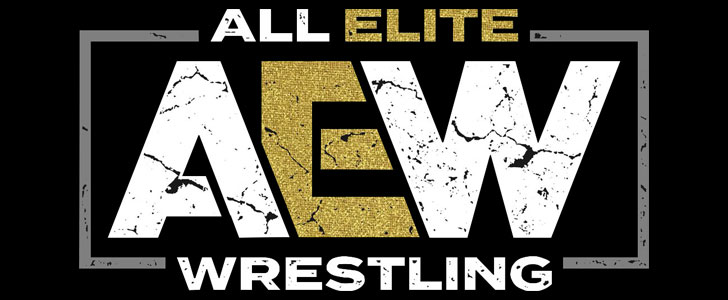 Tonight's historic and raucous debut episode of AEW RAMPAGE was held live from the Petersen Events Center in Pittsburgh, PA!
It's Friday and you know what that means!
Your RAMPAGE broadcast team is Excalibur, "The Human Suplex Machine" Taz, "Demo God" Chris Jericho, and "The World's Strongest Man" Mark Henry!
Impact World Championship Match!
AEW & Impact World Champion Kenny Omega (with Don Callis) vs. #1 ranked Christian Cage!
"The atmosphere is electric," said Jericho.
"You're right, the energy is amazing in Steel City," replied Taz.
Only the Impact World championship is on the line tonight.
"This is a big moment for Christian Cage," said Mark Henry.
The crowd chanted "A-E-Dub" at the start of the match!
Brian Hebner was the referee for this contest.
Christian Cage applied a headlock to Kenny Omega. He followed up with a massive shoulder tackle to Omega and then gave him the middle finger.
"That's a statement," said Mark Henry.
Omega kicked Christian Cage in the midsection and then chopped away at him. Omega was looking for One-Winged Angel early, and then Christian tried to counter with the Kill Switch, but Omega rolled out of the ring to collect himself.
Kenny took the driver's seat and tried for a sliding baseball dropkick, but Christian Cage moved out of the way. Christian jumped back into the ring and used a sliding dropkick of his own on Omega. Christian Cage climbed to the top turnbuckle, but Don Callis distracted him—giving Kenny Omega enough time to shove him from his perched position down to the arena floor!
Christian Cage was fight up off the mat against Kenny Omega. Cage connected with a snap suplex on Omega. The champ answered by gouging Christian Cage's eyes. He propped Christian Cage on the top turnbuckle and clubbed him with rights and lefts. Omega tried for a superplex, but Christian Cage dumped Kenny Omega with a sunset flip powerbomb!
"Christian is on a roll!" said Jericho.
Christian Cage called for the Kill Switch, but Omega hit him with a back elbow. Omega followed up with a moonsault for a near fall! Omega attempted a One-Winged Angel, but Christian countered with a reverse DDT! Christian ran in for a spear, but Kenny Omega popped up his knee! He powerbombed Christian Cage and then crushed him with the V-Trigger knee, and somehow Christian Cage kicked out!
Omega ran in for the V-Trigger but Christian ducked! Omega collided with the turnbuckles! Omega was fired up, though, and used two snap dragon suplexes on Christian Cage!
Christian Cage retaliated with a frog splash for a near fall on Omega!
"2.99 if there ever was one," said Excalibur.
Don Callis distracted the ref while Kenny Omega hit a low blow on Christian Cage. Omega signaled for The Young Bucks. The Bucks slid a chair into the ring. Omega was going to hit the One-Winged Angel on the chair, but Christian Cage reversed it with the Kill Switch on the chair. Christian Cage pinned Kenny Omega!
And new Impact World Champion…Christian Cage!
Jurassic Express—Jungle Boy and Luchasaurus—ran down to congratulate Christian Cage on his victory. EVP of Impact Wrestling Scott D'Amore climbed into the ring to shake Christian Cage's hand.
Mark Henry was backstage to interview the new Impact World Champion Christian Cage.
"I said I was going to take Kenny's titles and I was going to start with the Impact World championship, and Kenny Omega is every bit as good as they say he is. But I'm living in your head right now and you know I can beat you for that AEW World championship, and it's going to happen at ALL OUT!"
Up next: TNT Championship Match!
TNT Champion "God's Favorite Champion" & "The Redeemer" Miro vs. Fuego Del Sol!
*If Fuego Del Sol wins this match, he'll also earn a full-time AEW roster contract.
"This is reality. This is Miro. I'm all for guys living their dreams, but no dreams are coming true tonight for Fuego Del Sol," said Chris Jericho.
Fuego Del Sol surprised Miro with a tornado DDT at the start of the match. He followed up with a second tornado DDT! Miro was rocked, seeing stars on the arena floor! Miro was almost counted out but slid back into the ring before the ref got to the 10-count. And Fuego Del Sol greeted Miro with a third tornado DDT!
Fuego attempted a fourth tornado DDT, but Miro plucked him out of the air and smashed him with a Samoan drop! Miro knocked off Fuego's head with a big kick and then he applied the Game Over submission! Fuego Del Sol quickly tapped out!
"At the beginning, I may have come in with a little bit of a bad attitude. But for a moment, Fuego Del Sol made a believer out of me, but then reality kicked in," said Chris Jericho.
After the match, Miro tore up Fuego Del Sol's contract, adding insult to injury.
When we came back from a commercial break, Sammy Guevara's music hit. Tony Khan handed a clipboard to "The Spanish God" as he was walking down the ramp.
"Fuego, these people love you, and a lot of the guys back there love you too. Since you're my best friend, Tony Khan thought it was only appropriate that I come out here to say that Fuego Del Sol is All Elite!"
Sammy Guevara handed Fuego Del Sol the clipboard with the AEW contract and hugged him! The arena erupted in cheers!
Main Event Time in Brittsburgh!
AEW Women's World Championship Match!
AEW Women's World Champion Dr. Britt Baker, D.M.D. (with Rebel) vs. Red Velvet!
"Listen to the reaction from this crowd for Britt Baker," said Chris Jericho.
"A true hometown hero's welcome," added Excalibur.
Britt Baker looked for the Lock Jaw right away, but Red Velvet escaped. She countered with a wristlock. They got to their feet and shoved at one another.
Red Velvet got another wristlock. She was going to stomp on Baker's injured arm, but she hesitated. Baker charged the corner, but Red Velvet dodged it. Baker's injured arm smacked the turnbuckle. Red Velvet dropped the champion with a leg lariat and followed up with a moonsault press for a near fall!
"The challenger is turning the tables on the champ," said Excalibur.
Baker went for a clothesline, but Red Velvet blocked it, forcing more pressure on Baker's injured arm.
Kris Statlander was shown scouting the match from the front row.
Baker was reaching for the Lock Jaw, but Red Velvet rolled her back for a two-count. Red Velvet ripped off Baker's glove and cranked back on her hand. Rebel jumped on the apron and distracted Red Velvet. Ref Paul Turner ejected Rebel! Red Velvet nailed Britt Baker with a beautiful moonsault!
Britt Baker rallied back with a curb stomp on Red Velvet for a two-count!
"This has been a back-and-forth battle," said Excalibur.
Red Velvet tried to put the Lock Jaw on Britt Baker, but Baker countered! Britt Baker switched it up and trapped Red Velvet with the Lock Jaw, forcing Red Velvet to tap out!
After the match, Britt Baker continued her assault on Red Velvet. Kris Statlander jumped the guardrail and came to Red Velvet's aid!
Out of nowhere, a woman dressed in black attire began to hit Statlander, and then stomp on her! It was Jamie Hayter coming to the aid of Britt Baker!