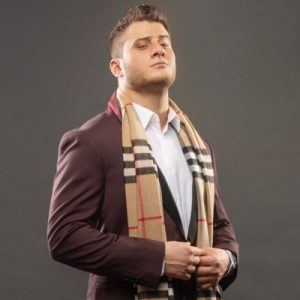 It's been a long time folks but I am back working with this amazing site and I am reinvigorated with my love for wrestling given the recent resurgence of quality wrestling with AEW, NXT and Impact Wrestling. Each week, I am going to be posting my thoughts on a young and upcoming talent within AEW. Sit back and enjoy!
One of the first signings that AEW announced last year was an independent wrestler by the name of MJF. A name many mainstream fans would not have heard of, but his look and demeanor were intriguing at that first press conference outside the Jacksonville Jaguars' stadium.
Since that time, MJF has been the stand out star of the promotion in terms of mic work and character development, although his ascent to the top role within the company has not been as swift as I would have hoped due to the smart decision of keeping Jericho at the top and having Moxley prove himself away from the confines of WWE. MJF is an old school heel, in the mould of a Rick Rude or Ric Flair, and he lives, breathes and believes his character.
However, I feel that the trigger needs to be pulled and MJF deserves a huge push as the interaction with Jericho from Dynamite episode 7 proves:
https://www.youtube.com/watch?v=3iImEwMChi0
or his outstanding ring psychology during the squash match on this past Wednesday's Fyter Fest:
https://www.youtube.com/watch?v=tDKQ8iK8LWA
. MJF is a massive jewel in the crown of the company and along with
Sammy Guevara
, Adam Page and
Brian Cage
, he should be the focus of AEW's future.