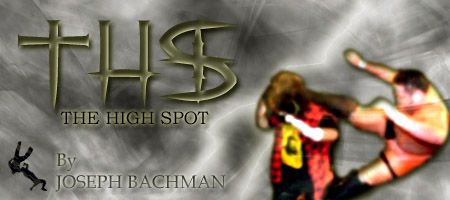 "Discovery consists of seeing what everybody has seen and thinking what nobody has thought."
-Albert von Szent-Gyorgyi
Does materialism and grand currency truly define success? Are accomplishments only measured with buyrates and merchandise sales? Gorgeous George; who was loved and hated in his time never headlined a Wrestlemania, or sold his t-shirts at concession stands yet I see him as a bigger influence on the sport of wrestling than Hulk Hogan. George really put the "entertainment" in wrestling with his outlandish "gimmick" and influenced many including the likes of Muhammad Ali. Chris Benoit is one of the most adored technical wrestlers in the past 10 years yet he headlined PPV's for only a short time in his 19 year career. Not only is Chris Jericho the first WWE undisputed champion in their history, he is the only wrestler to win all five of its titles. (Undisputed, tag team, intercontinental. European, hardcore) His tenure in a main event though, was very short. Even recently Christian who was gaining popularity during his feud with John Cena was suddenly cast to Smackdown where he was demoted without real reason. On the other hand, Batista who has accomplished very little, and has little experience has had a stay in the main event for a year now. Much longer than those of Benoit or Jericho. What is learned here that any wrestler regardless of ability or accolade can make the main event.
It's all in your head.
TNA receives criticism for putting someone like Rhino in a main event. Rhino is a former and was the last ECW world champion, he has had entertaining feuds and matches with the likes of Chris Benoit and Chris Jericho and is a former United States champion. Batista has a shot at the main event, why not Rhino? Is it because Vince McMahon decided that Rhino was not main event material? Yes, and you accepted it, just as you did when criticizing TNA. One man has decided for you the fate of another wrestler for the rest of his career further implicating your acception of someone else's opinion. Am I to believe then, that a main event is nothing more than two or more competitors who happened to be marketed the best by their promoter? Reminds me of boxing yet the two competitors in the contest are the two best athletes in the sport at that time in their respective divisions. Can we say the same about pro wrestling?
What the hell is a main event?
Main – Greatest in size or importance
Event – An Important incident
So every Monday, Friday and Saturday night the WWE and TNA has a great, important incident at the end of their shows and monthly for PPV's. The main event is booked pre-emptively as the match of the night. Sometimes though main-eventers aren't in the main event at all. Two examples of this occurred in TNA; once in December's Turning Point in 2004 between Americas Most Wanted and Triple X and the other at Unbreakable of September 2005 between A.J. Styles, Samoa Joe, and Christopher Daniels. Only one of these wrestlers are considered "main-eventers" yet have made matches of the year out of it more than the well-known headliners like Jeff Jarrett or Kevin Nash. Run down the list of great matches this year. Do you see Batista in any of them? John Cena? Triple H? Jeff Jarrett? Out of the top 10 matches of this year you'll have only a few headliners; Kurt Angle, Shawn Michaels, Eddie Guerrero, and A.J. Styles. The rest? Christopher Daniels, Samoa Joe, Shelton Benjamin, Rey Mysterio, Edge, Matt Hardy, Chris Sabin, Abyss, and throw in some of your own for good measure. Did you notice that the above mentioned are considered mid-card wrestlers? It speaks for itself; it's about time that guys like Shelton Benjamin and Christopher Daniels should start winning WORLD titles.
It is my belief that the main event should hold not only significance, but quality. Seeing as the majority of so called "mid-card" wrestlers can or have had high quality, important matches should you really discredit those who you deem ineligible for the main event? Ability or accolade has little effect on who participates in this "important incident" so really ANYONE could main event. Christian, Shelton Benjamin, even Rob Van Dam. If it's made out to be the most important match of the night, the quality of the match should coincide with that paramount. So with 2006 let's bring this philosophy to the table. Let Rey Mysterio headline a PPV, Shelton Benjamin vs. Edge or Randy Orton vs. Matt Hardy. Perhaps Samoa Joe vs. Jeff Jarrett, A.J. Styles vs. Christian or Rhino vs. Monty Brown. If it seems crazy just keep in mind, "it's all in your head".
-Joseph Bachman