Source: All Elite Wrestling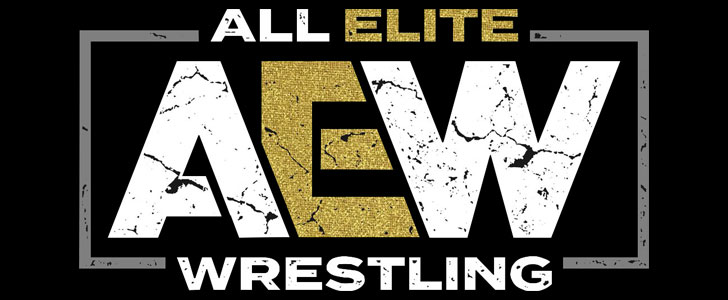 Tony Schiavone, Excalibur, and Jim Ross were the broadcast team for tonight's event.
TNT Title Unification Ladder Match!
TNT Champion "The American Nightmare" Cody Rhodes (with "The Enforcer" Arn Anderson) vs. Interim TNT Champion "Spanish God" Sammy Guevara!
"Cody and Sammy had the very first match on DYNAMITE in 2020 and Cody won that one," noted Tony Schiavone.
Cody snatched a side headlock on Sammy. After a shoulder tackle, Cody flexed. Sammy backflipped over Cody and connected with a corkscrew dropkick on Cody!
Cody was looking for the Tiger Driver but Sammy countered and tried to hit the GTH but Cody escaped. Cody ducked a clothesline and used his momentum to push Sammy out of the ring. Cody walked up the ramp and grabbed a ladder. Cody propped up the ladder between the ring and the guardrail and as he was setting it up, Sammy pump kicked Cody.
Cody and Sammy brawled on the arena floor, amongst the fans. Cody charged at Sammy and clotheslined him over the barricade. Sammy had an answer and jumped back over the barricade with a cutter on Cody!
Sammy pushed a ladder into the ring but Cody cut him off. Sammy rammed a ladder into Cody's face! Sammy climbed up the ladder but Cody pulled him down. Cody and Sammy's heads collided.
Scorpio Sky and Dan Lambert were watching from up in the arena.
Cody and Sammy climbed to the top of the ladder and traded forearms. Cody walloped Sammy with a delayed vertical superplex from the top of the ladder!
"When you fall from those heights, both men are going to feel it," said Tony Schiavone.
Cody dropped Sammy abdomen first across the hinges of the ladder! Cody pulled Sammy's legs through the ladder rungs and then locked on the figure four!
"Cody is trying to neutralize the knees of Sammy to prevent him from climbing the ladder. This is an expert strategy by Cody," said Excalibur.
Cody erected the ladder again beneath the two hanging title belts. Sammy fired out of the corner with two lariats! Sammy tried for a springboard but Cody threw the ladder at Sammy's head!
"Hell of an opener," said Jim Ross.
Both men climbed ladders. Sammy jumped off his ladder and grabbed Cody with a cutter! Sammy trapped Cody under the ladder. Sammy began to climb the ladder towards the belts but Cody bench pressed the ladder off him, and Sammy was sent crashing down onto the ring ropes!
Sammy and Cody climbed their ladders and this time, Cody nailed Sammy with a Cross Rhodes off the ladder!
"What a collision!" said Jim Ross.
Cody climbed back up but somehow Sammy was right on Cody's back! Both men were hanging from the belts and they couldn't keep their grip! Both men fell hard down to the canvas. Fuego Del Sol ran out to try and plead with Cody.
Cody spiked Fuego with a Tiger Driver! Sammy was there though and hit a tornillo on Cody. He followed up with a GTH on Cody on the arena floor!
"It's ladder mania!" said Jim Ross.
Sammy positioned Cody on top of the bridged ladder that was set up earlier between the barricade and the edge of the ring. Sammy set up a second ladder and climbed it—and then Sammy hit a senton from the top of the ladder, down onto Cody!
"Cody can barely pull himself up," said Schiavone.
Both men climbed up to the top of the ladder in the middle of the ring. They traded strikes with one another. Sammy rammed one of the belts into Cody's head and then Sammy grabbed both belts to win!
"Sammy Guevara climbs the ladder and unifies the TNT Championship tonight," said Excalibur.
Earlier in the day, Tony Schiavone interviewed Ricky Starks and Powerhouse Hobbs on the beach!
"You got lucky before, Dante. Let's do this one more time, Powerhouse Hobbs versus Dante Martin," said Hobbs.
Starks: "Next week on RAMPAGE, it's going to be "Absolute" Ricky Starks against Jay Lethal for the FTW Championship in Chicago!"
2 on 1 match!
Wardlow (with Shawn Spears) vs. Elijah Dean and James Alexander!
Wardlow quickly conducted the orchestra on Dean and Alexander!
"The powerbomb symphony playing loudly here in Cleveland," said Excalibur.
Wardlow sandwiched his opponents with powerbombs and then pinned them!
Trios Match!
The Inner Circle—"Demo God" Chris Jericho, Santana & Ortiz vs. 2point0—Jeff Parker & Matt Lee—& Daniel Garcia!
"Last week on DYNAMITE we saw some cracks developing within the Inner Circle," said Excalibur.
Santana tagged himself in before Jericho was ready. Santana used a double leg takedown on Jeff Parker. Santana used the three amigos on Parker. Ortiz tagged in but then Matt Lee tagged in and hit Ortiz with a back elbow.
Garcia tagged in and slugged it out with Ortiz. Garcia charged at Ortiz but Ortiz countered with a stiff clothesline. Santana and Ortiz hit combination dropkicks on Garcia. Jericho tagged himself in but Ortiz tagged Jericho and they began to argue. 2point0 and Garcia attacked Ortiz from behind as he and Jericho were having words.
2point0 worked over Ortiz with tandem offense. Parker was looking for a running bulldog but Ortiz countered with a back drop. Jericho wanted to be tagged in but Ortiz tagged Santana instead.
"Jericho left high and dry again," said Excalibur.
Santana flattened Garcia with a fireman's carry. Ortiz nailed 2point0 with a double cutter! Jericho hit the Judas Effect on Matt Lee. Santana impaled Jeff Parker with a piledriver and then pinned Parker.
Jericho, disappointed by the lack of cooperation from his teammates Santana and Ortiz, walked off by himself.
It was announced that there'll be a Texas Deathmatch in two weeks—AEW World Champion "Hangman" Adam Page against "The MurderHawk Monster" Lance Archer!
Tony Schiavone was backstage with Matt Hardy and Private Party, and Christian Cage with AEW World Tag Team Champions Jurassic Express!
"We'll see you guys on Friday," said Jungle Boy.
Out next: CM Punk!
"CM Punk is dressed to fight," said Excalibur.
"I think his patience is running thin," replied Jim Ross.
CM Punk: "I'm sick of hearing me talk. That's why I'm dressed to fight. I've got the long boys on, I'm taped up, this is DYNAMITE, this is live. You all know who I want to fight. Go on, chant his name, it'll be the first time in history."
The fans chanted "MJF."
CM Punk: "First and last time his name will get chanted. I'm sick of talking about it. I want MJF in this ring. I owe you Cleveland. I thought maybe let's do it tonight. I'm realistic though. I know if I call him out, he'll come out in a cheap suit with every lame excuse in the book."
MJF's music hit.
MJF: "Cleveland, do you want to see us wrestle right here, right now? No! Are you guys out of your mind? Do you think I'll waste one of the most historical matches in this sport in Cleveland, Ohio? This place is disgusting.
"I'll do you one better. I'll give you the match you've all been waiting for. Next week in Chicago it'll be CM Punk versus MJF! But…but…but…we're not in Chicago. We're in crappy Cleveland, a place rich in the history of Punk's career.
"These people are frothing at the mouth for CM Punk against MJF, a match they all want. Or at least they think they do.
"I'll be beating you in Chicago, and after I beat you, something unsettling will happen. You people will finally get to see the real CM Punk. The CM Punk who loses his smile the minute after he doesn't get something he wants.
"The last time Punk left, it was right here in Cleveland. And what makes you think he won't do it again? And then he'll cry about it on a podcast."
CM Punk: "A podcast you listened to because you're a fan. Go in the back, lace up your boots, and let's do some business. I know you can't. You know you can't. And Cleveland knows you can't. You paid to see me and get my autograph and get my picture. These people don't love me because I win or hate me because I lose. They love me because I get back up and I try."
MJF: "Oh you always get back up?"
FTR and Wardlow walked out on the ramp. Shawn Spears ambushed Punk from behind. FTR held CM Punk as Spears hammered Punk's spine with the chair. Wardlow watched on but didn't get involved.
MJF ordered Wardlow to powerbomb CM Punk. Wardlow powerbombed Punk onto the steel chair! MJF sat on CM Punk's chest: "It's so apropos that your journey will end in the same place it began. I'll see you in Chicago!"
The Acclaimed were backstage!
They said this Friday on RAMPAGE, Anthony Bowens is going to beat Jon Moxley's ass!
Griff Garrison and Julia Hart were backstage with Tony Schiavone.
"Smart" Mark Sterling interrupted them. Julia Hart signed a contract for the TBS Championship against champ Jade Cargill this Friday on RAMPAGE!
#2 ranked "Legit" Leyla Hirsch vs. #1 ranked Red Velvet!
Red Velvet charged Leyla and rained down shots on Leyla. Red Velvet followed up with a leg lariat. Leyla rolled out of the ring to put some distance between them. Leyla hurled Red Velvet into the barricade!
Red Velvet used a stunner on Leyla! Red Velvet locked on an arm bar but Leyla hoisted her up and buckle bombed her! Leyla Hirsh used a dropkick in the corner on Red Velvet. Leyla concentrated her attacks on Red Velvet's left shoulder.
Red Velvet rallied back with a double knee strike to Leyla's back. Velvet rolled out of a German Suplex and then speared Leyla Hirsch!
Leyla countered the Final Slice with a powerbomb and then a running knee strike! Leyla locked on the Legit Lock but Red Velvet got her boot on the bottom rope. Red Velvet went for a roundhouse kick but Leyla ducked it, grabbed a hold of Red Velvet's tights and then pinned her!
"Legit" Leyla continued to attack Red Velvet after the bell until Kris Statlander ran down to help her friend Red Velvet!
During a commercial break, Undisputed TNT Champion Sammy Guevara was holding cue cards in the picture in picture screen with Fuego Del Sol.
The cards said that Sammy did the work over 100 episodes. He went from a supporting role to becoming a key player. He said he did it with the help of the fans and this championship isn't his, it's ours!
Tony Schiavone was in the ring with the AEW Women's World Champion Dr. Britt Baker D.M.D.!
There was a table set up with trophy plaques.
Baker: "Cleveland, it's been a while since we had a little chat. Just because I've been a bit of a stranger to the mic doesn't mean the mic isn't still well acclimated to me. It seemed like every time CM Punk or MJF had the mic in their hands, they couldn't keep my name out of the mouths.
"I told you 2021 was going to be the year of the D.M.D. I won all of these awards with a broken wrist. This division was a wasteland before me and I made it a utopia. Anyone could have made this division theirs. It was theirs for the taking. I created the top spot. I became the face of AEW.
"I've been making history since the day I got here. I was the first female signed, and the first female to main event. And I stand here voted by you, the fans, female wrestler of the year. Cleveland, I'm here for you.
"And I'm not just going to settle for female wrestler of the year. I won't settle until I'm female wrestler of the decade. And you might as well give it to me now because I'm not going anywhere. I will be the champion you deserve.
"The Native Beast" Nyla Rose stormed out and said she wants Ruby Soho next week!
Main Event Time!
Unsanctioned Match! Lights Out Match!
Adam Cole #BayBay vs. "Freshly Squeezed" Orange Cassidy!
Adam Cole and Orange Cassidy traded right hand shots in the center of the ring, both men staggered!
On the outside of the ring, Orange rattled Adam Cole with a shotgun dropkick! Cole whipped Orange Cassidy into the steel barricade and then dropped Orange spine-first across the rail!
Cole tried to pull a steel chair from underneath the ring but Danhausen was holding it!
"Orange Cassidy is just as perplexed as Adam Cole, but either way it allowed Cassidy to gain the upper hand," said Excalibur.
Cole pump kicked Cassidy in the face! Cole tried for the Panama Sunrise but Orange countered by slammed Cole through the timekeeper's table! Orange attempted the Orange Punch but Cole blocked it with the ring bell! Cole pulled plunder out from beneath the ring and chucked it into the ring.
Adam Cole set up two steel chairs in the ring. Orange planted Cole through the chairs with a Michinoku Driver! Cole motioned to the ramp for help. Brandon Cutler came out but Wheeler Yuta blasted him. Bobby Fish wiped out Wheeler! Chuck Taylor came out but The Young Bucks superkicked him! Trent and Rocky Romero brawled with the Bucks!
Orange walloped Adam Cole with the Beach Break! Adam Cole tried for a low blow on Orange but it didn't bother Orange because he was wearing a steel cup to protect himself!
Orange Cole punished Cole with a Panama Sunrise for a near fall! Orange wrapped his fist in a steel chain and was setting up for the Orange Punch but Adam Cole retreated! Orange followed Cole backstage but Cole smashed Orange through a table for a near fall!
"This battle raging all over the arena here in Cleveland," said Excalibur.
Cole blasted Orange with a superkick! Cole pulled down the kneepad and was about to lower the boom but Orange countered with a thrust kick! Orange was going for the Orange Punch but Cole wiped out Orange by blocking the punch with a lighting fixture!
Cole climbed to the top of the truss! Orange snuck up behind Cole and hit a low blow on Cole! Orange hugged Cole and then pulled him off the truss and down through the stage below! They crashed through the stage and Orange landed on top and pinned Cole!
"Orange Cassidy didn't care for either man's safety. He just wanted to end this rivalry!" said Excalibur.