Source: All Elite Wrestling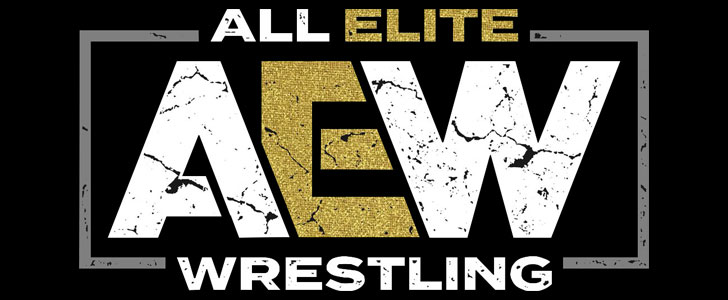 It's Wednesday night and you know what that means!
Tony Schiavone, Excalibur, and Jim Ross were the broadcast team for tonight's event.
The show began with a boom! Adam Cole #BayBay came to the ring with ReDRagon—Bobby Fish and Kyle O'Reilly!
Cole: "Who's ready for story time with Adam Cole, baybay!? 2021 was a great year for us and 2022 will be even better! Let me remind all of you I haven't been beaten yet in AEW and on top of that, the boys are back together. We've got Kyle O'Reilly and Bobby Fish, the baddest team on God's green—"
The Young Bucks—Matt and Nick Jackson interrupted Cole! They were accompanied by associate stooge Brandon Cutler.
Matt Jackson mockingly thanked them for their invite.
Matt Jackson: "This is our company. We're the longest reigning tag team champions in company history. And our New Year's Resolution is to get our belts back."
O'Reilly: "We have the exact same resolution."
Fish: "Not a single team is going to get in our way, and that includes the Bucks."
Cole: "It's friendly competition. That's what makes us the best."
The Best Friends interrupted Cole, with Orange Cassidy leading the charge!
Orange Cassidy hit a double leg takedown on Adam Cole and then hammered him with ground and pound shots. Best Friends brawled with the Bucks and ReDRagon! Adam Cole fired back with a low blow on Orange Cassidy!
Kris Statlander jumped into the ring to stop Adam Cole, but AEW World Champion Dr. Britt Baker, D.M.D. sprinted to the ring, blinded Statlander and then curb stomped her!
Adam Cole superkicked Orange Cassidy and then Cole and Baker kissed in the ring!
CM Punk vs. "The War Dog" Wardlow (with MJF)!
"Wardlow has won 18 matches in a row and I've been saying he's one of the cornerstones of AEW," said Jim Ross.
"The fans are besides themselves chanting for CM Punk," said added Tony Schiavone.
Punk and Wardlow locked up and Wardlow shoved Punk into the turnbuckles. They locked up again and put applied a side headlock. Wardlow shoved Punk into the ropes and then plowed into Punk with a shoulder tackle.
CM Punk retaliated with hard strikes and a kick to the midsection. Wardlow fought back by ramming his shoulder into Punk, who was cornered in the turnbuckles. Punk chopped at the outside thigh of Wardlow with stiff kicks. Wardlow quickly tried to put Punk through with his Powerbomb Symphony but Punk had it scouted. Punk headed outside the ring to collect his thoughts.
Punk tried for a tornado DDT off the turnbuckles but Wardlow threw him right off and halfway across the ring! Wardlow tried for a powerbomb but Punk escaped and assaulted Wardlow with kicks. Wardlow barely budged!
"He can take so much," marveled Schiavone.
Punk connected with a springboard clothesline and took Wardlow off his feet finally! Punk charged in with a running knee strike in the corner onto Wardlow. Punk took a moment to pop MJF the middle finger. Wardlow seized the opportunity and powerbombed CM Punk! And then another powerbomb! And then a third powerbomb! And then a fourth powerbomb! And then a fifth!
"Five consecutive powerbombs by Wardlow," said Excalibur.
"It's going to be CM Punk's first lost," noted Schiavone.
Wardlow went to cover Punk for the pin but MJF jumped up onto the apron and stopped Wardlow, saying he wanted more powerbombs!
Wardlow powerbombed CM Punk again! MJF ordered Wardlow to do it again! Wardlow planted Punk with a seventh powerbomb!
MJF cleared off the timekeeper's table and commanded Wardlow to powerbomb Punk through it! Wardlow picked up Punk who was deadweight at this point and then smashed him through the table, breaking the table in half!
Dr. Sampson checked on Punk at ringside! Punk barely managed to make it back into the ring, just beating ref Aubrey Edwards' count!
MJF ordered Wardlow to powerbomb Punk again! Punk rolled up Wardlow in a small package and scored the pin!
"MJF is so afraid of facing CM Punk that he cost Wardlow the biggest victory in Wardlow's pro career," said Excalibur.
MJF shoved Wardlow after the match and screamed at Wardlow, saying Wardlow can never win the big match! MJF poked at Wardlow but Wardlow grabbed MJF's fingers! "The Chairman" Shawn Spears ran down the ramp and jumped into the ring, separating Wardlow from MJF!
Dante Martin vs. Team Taz's Powerhouse Hobbs (accompanied by FTW Champ "Absolute" Ricky Starks)!
Taz joined the commentary team for this match.
Dante Martin sprinted to the ring and he and Hobbs began slugging it out before the bell rang! Dante dropkicked Hobbs to the outside. Hobbs planted Dante on the arena floor with a spinebuster!
Hobbs hoisted up Dante in a vertical suplex position and then slammed him down onto the mat, and then he did it a second time for good measure! Dante rallied back with lefts and rights but Hobbs clotheslined Dante back to the mat.
Hobbs tried to pick Dante off the mat but Dante kicked Hobbs in the ribs. Hobbs clubbed Dante with a huge forearm. Hobbs ran into Dante with a massive cross body block like a runaway truck!
"Dante can't stand up. Look at him!" said Taz.
Hobbs hurled Dante into the corner and Dante hit the turnbuckles with so much force the momentum carried him up and out of the ring!
"Powerhouse Hobbs is attempting to end the career of Dante Martin," said Excalibur.
Dante desperately elbowed Hobbs! Dante Martin jumped at Hobbs but Hobbs caught him with a torture rack. Dante escaped and followed up with a missile dropkick at Hobbs! Dante took out Hobbs on the outside with a beautiful tornillo!
Hobbs collided with Dante but Hobbs failed to capitalize. Starks snuck onto the ring apron, about to attack Dante with a cheap shot, but Jay Lethal ran down and prevented Starks from interfering. Dante jumped up onto the top turnbuckle and finished off Hobbs with his Nose Bleed finisher. Dante Martin pinned Hobbs and Lethal walked to the back with Dante Martin!
Alex Marvez interviewed Chris Jericho and the Inner Circle backstage!
Eddie Kingston interrupted Jericho! Kingston said Jericho was preventing Santana and Ortiz from being the world champions. Jericho told Kingston to mind his own business. Hager, Santana and Ortiz walked off. Jericho told Kingston that if Kingston or 2point0 interfered in Sammy's match tonight, Jericho would come for Kingston.
MJF walked out on the ramp!
MJF: "Punk, you had a fluke victory tonight, but next week I'm going to make sure you take your first 'L.' Next week it's CM Punk vs. Shawn Spears!"
AEW World Champion "Hangman" Adam Page came out to the ring!
Page: "These past two months I've spent ninety minutes in the ring against one of the best in the world. I have poured sweat and spilled enough blood to float a battleship for this championship, and it's still mine! But ninety minutes, it's not enough. It's a new year. The records have reset and the Hangman needs to a new challenger."
American Top Team's Dan Lambert interrupted "Hangman"!
Lambert: "The thing I respect the most about you is that you didn't politic like Cody Rhodes. You've earned everything you have in this business with the exception of your persona.
"The guy in the Village People can put on a cowboy hat but it doesn't make him a cowboy. For the love of God, stop disrespecting the legacies of the Dick Murdocks or the Black Jack Mulligans. You're just full of cowboy s—t!"
Page: "Why don't you come into this ring and let me shove these size 12 cowboy boots up your ass!"
"The MurderHawk Monster" Lance Archer stormed down to the ring and attacked the AEW World Champion "Hangman" Adam Page with a steel chair! Archer planted Page onto the steel chair with a Black Out slam!
Tony Schiavone was backstage to interview Arn Anderson with Brock Anderson and Lee Johnson.
Arn said they were in horsemen country.
Tully Blanchard and FTR interrupted them. They challenged Brock and Lee to a match next week—and they accepted.
Hikaru Shida vs. "The Professor" Serena Deeb!
As Shida was making her entrance, Deeb blindsided her, clipping Shida's knee! Deeb smacked Shida with Shida's kendo stick! Deeb dropped Shida knee-first onto the steel ring steps!
Deeb swarmed Shida and stomped a mudhole! Deeb used a dragon screw on the ropes on Shida!
"This has gotten very personal as you can see and hear," said Jim Ross.
"Shida is on one leg, I don't think she can mount any offense," replied Excalibur.
Deeb tore off the tape from Shida's knee. Deeb slammed Shida's knee into the mat repeatedly. Referee Paul Turner stopped the match!
"The safety of the athletes comes first and foremost," said Jim Ross.
After the match, Dr. Sampson and ref Paul Turner were checking on Shida. Deeb jumped into the ring and broke the kendo stick over Hikaru Shida!
Tony Schiavone was backstage with Christian Cage and AEW World Tag Team Champs Jurassic Express!
Jungle Boy: "Any top five team, any time, we want a challenge."
John Silver and Alex Reynolds asked for a match this Friday on Rampage. Jurassic Express agreed!
Matt Hardy (with Private Party—Marq Quen & Isiah Kassidy) vs. Penta El Zero Miedo (with Alex Abrahantes)!
Hardy took down Penta El Zero Miedo but then Penta El Zero Miedo charged at Hardy and fired a chop at him!
Penta El Zero Miedo hit a couple of sling blades on Matt Hardy. He used a rib breaker on Hardy for near fall! Hardy countered the Fear Factor with a DDT on Penta El Zero Miedo!
"Hardy almost won the match with that," said Schiavone.
Hardy was looking for a superplex but Penta El Zero Miedo slid underneath! Penta El Zero Miedo climbed back up and dropped the double stomp onto Hardy!
They traded chops on the edge of the ring! Penta El Zero Miedo was looking for the Fear Factor on the apron but Hardy escaped! Hardy dropped Penta El Zero Miedo with the Side Effect on the apron!
Hardy attempted the Twist of Fate but Penta El Zero Miedo had it scouted! Penta El Zero Miedo was shoved off the turnbuckles by Hardy! "Big Money" Matt Hardy tried for a moonsault but Penta El Zero Miedo moved out of the way! Penta El Zero Miedo spiked Matt Hardy with the Fear Factor and then pinned Hardy!
After the match, Penta El Zero Miedo had a message for Malakai Black! He said he was going to teach Black about respect.
The lights turned off in the arena! When the lights came back on, Malakai Black was in the ring! Black blasted Abrahantes with a roundhouse kick! Then he attacked Penta El Zero Miedo!
The Varsity Blonds and Julia Hart ran down to the ring to even up the odds! Julia Hart motioned for the Blonds to stop! The lights went out again and this time, when they turned on, Brody King was in the ring! King and Black wiped out the Varsity Blonds!
"The Kings of the Black Throne have arrived!" said Excalibur.
The Acclaimed—Max Caster & Anthony Bowens vs. Bear Country—Bear Bronson & Bear Boulder!
Bowens and Caster used combination offense on Bear Bronson! Caster jumped off the ropes with a diving cross body!
Bear Bronson squashed Bowens by sitting down on him. Bronson tagged Bear Boulder in!
Bear Boulder bounced the Acclaimed off the mat with a double flatliner! Bear Country tried for the Bear Bomb but Caster pulled Bowens out of the way. Caster distracted the ref while Bowens pulled Bronson's throat across the ropes! Max Caster hit the Mic Drop and they pinned Bronson!
As the Acclaimed were walked to the back, it began to snow and Sting walked onto the ramp!
"Sting with the baseball bat in hand," said Excalibur.
Darby Allin launched himself with a skateboard at Caster! Sting attacked Bowens and hit the boom box with the baseball bat!
Sting nailed Caster with the Scorpion Death Drop!
"The message from Sting and Darby Allin is clear. Keep our names out of your mouths," said Excalibur.
A video package aired of "The Bastard" PAC!
PAC was blindfolded. "You might have blinded me, but now I see everything. And it's funny. I'm not angry. I appreciate the blessing. Now my perspective is different and my vision has never been so clear."
Tony Schiavone interviewed Matt Hardy backstage.
Hardy: "Maybe I'm focusing too much on the future of AEW instead of myself. Something has to change."
Andrade El Idolo walked onto the scene with Jose the Assistant. He told Matt Hardy he wanted to work together with Hardy.
Hardy: "I'm intrigued. I'd love to talk some more. But let's go to my office."
Interim TNT Championship Match!
"Spanish God" Sammy Guevara (c.) vs. "Red Death" Daniel Garcia!
Legendary pro wrestling luminary David Crockett was ringside to present the winner with the title.
Chris Jericho and Eddie Kingston were ringside.
Garcia and Sammy chain wrestled to start the match! Garcia dropped Sammy with a big right hand! Garcia continued the onslaught with elbows and kicks!
Sammy fired back with a kick to Garcia's spine! Sammy sent Garcia to the outside and then jumped over the top rope and crashed onto Garcia!
Sammy tried for the GTH but Garcia escaped. He caught Sammy in mid-air with a backbreaker! Sammy rallied back with a double springboard senton onto Garcia outside the ring! Garcia pulled Sammy off the top rope and followed up with a backdrop driver for a near fall!
Sammy pulled Garcia into an inside cradle for a near fall! Garcia blocked the GTH and stepped through with a scorpion deathlock! Sammy reached for the ropes and the hold was broken. Garcia charged at Sammy but Sammy dodged him!
Sammy spiked Garcia with the Cross Rhodes for the near fall! Sammy attempted the double jump into the cutter but Garcia caught him and pulled back with a bulldog choke. Garcia hit the piledriver on Sammy for a near fall!
2point0 attacked Eddie Kingston and then Chris Jericho! Sammy knocked out Garcia with the GTH and then pinned him!
"It took every bit of grit and determination but Sammy pulled out the win," said Excalibur.
As David Crockett presented the belt to Sammy, 2point0 attacked Sammy from behind. Jericho cleaned house with his baseball bat! Eddie Kingston jumped into the ring and ref Bryce Remsburg had to separate Kingston and Jericho!