Source: All Elite Wrestling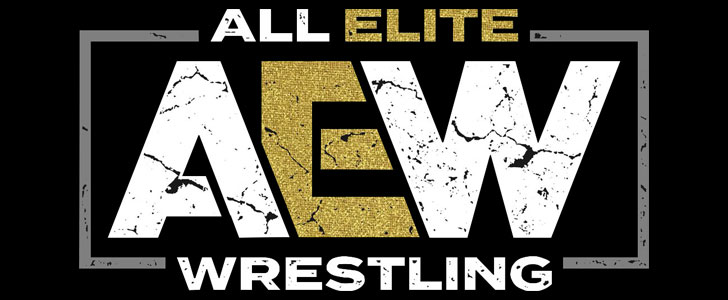 Tonight's AEW RAMPAGE emanated from the Chartway Arena in Norfolk, VA!
It's Friday and you know what that means!
Our commentary team was Le Champion Chris Jericho, "Absolute" Ricky Starks, "The Human Suplex Machine" Taz, and Excalibur!
Darby Allin (with Sting) vs. Billy Gunn (with The Gunn Club—Austin & Colten Gunn)!
Billy backed Darby into the turnbuckles, maximizing his size advantage over Darby. They had a collar and elbow tie-up and Billy swung Darby through the air before planting him.
"Billy is underestimating Darby," said Jericho.
Billy tossed Darby on the ramp. The Gunn Club mocked Darby while he was on the floor. Billy and Sting had a stare down.
"Sting can rent space in one's head just by being ringside," noted Taz.
Billy pulled Darby's arm and yanked him from the ring to the arena floor! Darby tried for a tope suicida but Billy dodged it and sent Darby crashing into the metal barricade! Billy rammed Darby into the edge of the ring.
"Darby is being bullied and dismantled by Billy Gunn," said Excalibur.
Darby bit down on Billy! Darby wiped out the Gunn Club on the outside with a Coffin Drop! Billy grabbed Darby and twirled him around and slammed him, and then mocked Sting! Billy missed a splash and Darby followed up with a stunner and then a Code Red! Darby connected with two Coffin Drops and pinned Billy Gunn!
The Gunn Club attacked Darby after the match, but Sting jumped in the ring and fought them off! As Sting had his back turned, Billy Gunn clipped Sting's knee!
Billy, Austin, and Colten mocked the fallen Sting and Darby.
Tony Schiavone was backstage with QT Marshall!
QT said that this Wednesday on DYNAMITE, he wants to fight CM Punk. He threatened to embarrass Punk. He vowed to put CM Punk to sleep in Chicago, Punk's hometown!
TBS Women's Championship Tournament Quarter-Final!
Jade Cargill (with "Smart" Mark Sterling) vs. Red Velvet!
They wasted no time exchanging strikes!
"We're kicking off this match with a brawl," said Chris Jericho.
Red Velvet avoided a pump kick Jade. Red Velvet charged in with a cross body but Jade caught her and chucked her overhead—like a fallaway slam—minus the fallaway!
Velvet rocked Jade with a leg lariat! Red Velvet tried for a tope suicida but she got caught in the ropes. Jade lined her up and blasted her with a palm strike! Jade slammed Red Velvet on the ring apron!
"As we say every week, that's the hardest part of the ring," observed Jericho.
Back in the ring, Red Velvet took down Jade with an impressive sequence and then slapped her in the mouth. Red Velvet hammered Jade with double knees to the spine! Jade pump kicked Red Velvet right in the throat! Red Velvet speared Jade out of nowhere for a near fall! Red Velvet was looking for the Final Slice but Jade moved. Jade flattened Red Velvet with Jaded and pinned her!
Jade Cargill advances to the semi-finals!
Tony Schiavone was backstage with CM Punk!
CM Punk: "Yeah, QT, I've lost in Chicago, but I've also won huge in Chicago. So QT, show up to DYNAMITE this Wednesday, and you bring that appetite of yours, because you bit off more than you can chew."
Main Event Time!
Adam Cole #BayBay & "The Infamous" Bobby Fish vs. Jurassic Express—Jungle Boy & Luchasaurus!
Cole and Jungle Boy had a strong lock up. Jungle Boy hammered down on Cole with forearms. Cole Irish Whipped Jungle Boy into the corner but Jungle Boy turned around and walloped Cole with a back elbow! Adam Cole kicked Jungle Boy in the face and made the tag to Bobby Fish.
Jungle Boy took Fish down with a deep arm drag and then connected with a dropkick! Luchasaurus tagged in and nearly caved in Fish's chest with a massive chest! Jungle Boy tagged in and nailed Fish with the delayed senton!
Fish pretended he had something in his eye and had ref Aubrey Edwards check on him. When Aubrey turned her attention to Fish, Adam Cole waffled Jungle Boy with a cheap shot! Fish had been playing possum the entire time!
Jungle Boy came back with a lariat on Bobby Fish! Jungle Boy tried to tag Luchasaurus but Cole tagged in and pulled him back. Jungle Boy avoided a pump kick from Cole and rolled over to his corner, tagging Luchasaurus!
Luchasaurus cleaned house on Fish and Cole with a massive clothesline! Luchasaurus tried to chokeslam Cole but Fish kicked out Luchasaurus' leg! Jungle Boy managed to tag back in and after a double team maneuver, JB scored a near fall on Cole.
Fish kicked Jungle Boy in the head as Cole dropped JB head-first across his knee! Somehow Jungle Boy kicked out at the 2-count! Cole attempted the Boom knee but Jungle Boy ducked it! Jungle Boy jumped at Cole but Cole clocked Jungle Boy with a superkick! Cole tried for the Panama Sunrise but Luchasaurus was there to prevent it! Bobby Fish interfered and rammed Jungle Boy with a running knee strike!
Bobby Fish decimated Jungle Boy with a dragon screw leg whip! Fish ran at Jungle Boy but Jungle Boy countered with an explosive suplex, sending Fish into the turnbuckles!
The Young Bucks started walking down the ramp and got in the face of Luchasaurus! Christian Cage darted out with a steel chair and ran off the Bucks and Adam Cole! Back in the ring, Jungle Boy grabbed Fish in the Snare Trap and made him tap out!
"What a victory here for Jurassic Express! The Young Bucks and Adam Cole held at bay by Christian Cage and that steel chair. Christian Cage was the difference maker here tonight," said Excalibur.