Source: All Elite Wrestling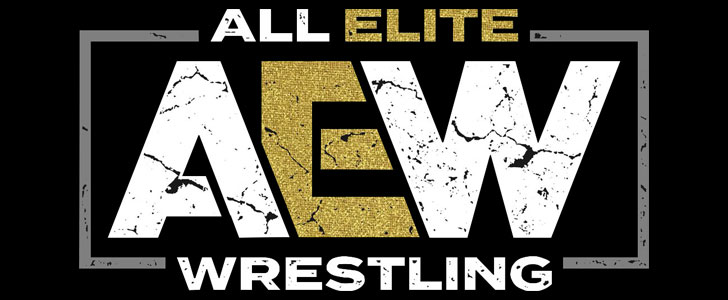 Tonight's AEW DYNAMITE was held live from the Petersen Events Center in Pittsburgh, PA!
It's Wednesday night and you know what that means!
The show opened with a graphic paying tribute to "Beautiful" Bobby Eaton (1958-2021).
MJF was backstage with Wardlow. MJF told Wardlow that he'd better get the job done tonight against Chris Jericho.
Jim Ross, Tony Schiavone, and Excalibur were the broadcast team for tonight's event.
At the beginning of the show there was breaking news! We were informed that Tony Khan signed Kenny Omega to defend his AEW World Title against #1 ranked Christian Cage at ALL OUT!
Trios Match!
AEW World Champion Kenny Omega & AEW World Tag Team Champions The Young Bucks—Matt & Nick Jackson (with Don Callis, Brandon Cutler, and Michael Nakazawa) vs. Top Flight's Dante Martin & The Sydal Brothers—Matt & Mike Sydal!
Don Callis joined the commentary team for this match.
Matt Jackson swiveled his hips after body slamming Matt Sydal. Mike Sydal tagged in and connected with a double stomp across the abdomen of Matt Jackson. Mike used two deep arm drags to take down Matt Jackson again. Dante tagged in but Matt poked him in the eyes and tagged brother Nick.
Dante floated on air with a tremendous dropkick to Matt Jackson. Kenny Omega ran in with a blindside shot to Dante. The Sydals rocket launched Dante onto The Elite on the outside of the ring.
"Sensational elevation by Dante," said Tony Schiavone.
"Yeah, Tony, it's like gravity has nothing to do with him," added Jim Ross.
Kenny Omega tagged in and slapped Mike Sydal. Omega palmed Mike's head and bounced him off the mat. The Elite utilized quick tags and brought in Nick Jackson, who rammed Mike's head into Kenny's boot. Omega tagged back in and put the pressure on Mike Sydal with an elbow and a near fall.
Matt Jackson tagged in and stomped a mudhole into Mike Sydal. Kenny came back in with an elbow to the back of Mike Sydal.
"They have isolated Mike Sydal for the bulk of this match," said Excalibur.
The Elite triple teamed Mike Sydal.
"That's ref Rick Knox. He misses a lot of things," said Jim Ross.
Matt Sydal tagged in with matrix moves on The Elite. After a fishermen buster suplex on Matt Jackson, Matt Sydal got a near fall on Matt Jackson. He applied a grounded cobra clutch on Matt Jackson. Mike Sydal assisted his brother, but Kenny hit snap dragon suplexes on Mike and Matt Sydal! Dante Martin got the hot tag and delivered big right hands to Matt Jackson! He followed up with a tope suicida on Kenny Omega!
"He is perpetual motion personified," said Excalibur.
Dante used a swan dive hurracarana on Kenny Omega on the outside! Bedlam broke out in the ring with all competitors trading offense, but Kenny Omega came out on top! Omega stopped Dante in his tracks by planting him across his knee. Kenny connected with a V-Trigger! Kenny attempted the One-Winged Angel, but Dante countered! Dante reversed a Tiger Driver '98 but he couldn't close the deal. Omega dropped him with the One-Winged Angel and The Elite used the BTE Trigger. Kenny Omega scored the pin on Dante after the triple team assault!
Tony Schiavone entered the ring after the match to interview The Elite. Don Callis grabbed the microphone from Schiavone and began to run down the Pittsburgh fans.
Christian Cage's music hit and out came the challenger to Kenny's title.
"Look, it's Christian Cage, the Stamford stooge. You're a little outnumbered," said Don Callis.
Jurassic Express—Jungle Boy and Luchasaurus—the #1 ranked challengers for The Young Bucks' belts, came out to even up the odds for Christian Cage!
"You're getting your AEW Title shot at ALL OUT. I think you've got one of the best finishers I've ever seen. In fact, Kenny can't wait to kick out of it on September 5th at ALL OUT. Go back to the bench and wait your turn. Did you really think Kenny Omega was going to wrestle you in Pittsburgh?" said Don Callis.
"Are you finished, you carnie jag-off? I talked to Tony Khan this week myself. You're right, it's locked in, Kenny Omega vs. Christian Cage for the most prestigious prize in this sport—the AEW World Championship—at ALL OUT. But in case I'm counting wrong, Kenny, you have more than one championship. And guess what? In that conversation I had with Tony, you will be wrestling in Pittsburgh. Kenny Omega vs. Christian Cage for the Impact Championship this Friday on RAMPAGE," said Christian Cage.
"You guys, I also talked to Tony. He told me that me and Luchasaurus are wrestling The Young Bucks next week on DYNAMITE for the tag team titles," said Jungle Boy.
A video package aired of TNT Champion Miro. "Fuego Del Sol, this Friday, RAMPAGE!" said Miro.
Darby Allin (with Sting) vs. "Red Death" Daniel Garcia (with 2.0—Jeff Park & Matt Lee)!
"Daniel Garcia stood toe-to-toe with Darby Allin last week, but he's wrestled a lot this week on the independent scene, including a 60-minute draw with Wheeler Yuta," noted Excalibur.
They locked up in the ring with Garcia forcing Darby into the corner turnbuckles. Garcia put pressure on Darby's left arm, and then worked over his wrist. Garcia transitioned into a backslide, but Darby escaped.
Darby shoved at Daniel Garcia and then applied the Fujiwara armbar. Garcia grabbed the rope immediately to force the ref to break the hold. 2.0 distracted the ref which allowed Daniel Garcia to gouge at Darby Allin. Garcia whipped Darby into the turnbuckles.
Garcia continued to manipulate and dismantle Darby's left arm! Darby tried to rally back and climbed to the top turnbuckle, eyeing 2.0, but Garcia pushed Darby from behind. Garcia applied a hammerlock to Darby and then stomped away on Darby's head! Darby's boot touched the bottom rope and he managed to get the ref to break the hold.
Garcia slapped Darby and Darby had enough! He chopped away at Garcia. Darby went for the Coffin Drop but Garcia countered. Darby fought back with a stunner and then he connected with the Coffin Drop, pinning Garcia!
2.0 tried to get involved and Sting moved in and made quick work of them. Darby Allin and Sting made 2.0 pay for their loud mouths!
"Darby Allin and Sting go together like sauce and ribs," said Jim Ross.
Death Triangle were backstage. Rey Fenix asked PAC if he knew about all the things Andrade El Idolo was doing to get in their heads. "Don't worry about Andrade El Idolo. Let me focus on Andrade El Idolo. You two need to focus on the AEW tag team gold. And we don't know why you're obsessed with Death Triangle, Andrade El Idolo, but come and have a go. I'm easy to find," said PAC.
Trios Match!
Best Friends—Chuck Taylor, Orange Cassidy, & Wheeler Yuta vs. The Hardy Family Office—Matt Hardy & Private Party—Isiah Kassidy & Marq Quen!
TH2 (Jack Evans and Angelico), The Blade, and The Bunny were ringside for this match.
Orange Cassidy grabbed Matt Hardy's hands and cradled him for a near fall. Hardy retaliated with force and a Side Effect slam on Cassidy. Marq Queen and Isiah Kassidy tried to double team Orange Cassidy, but Cassidy tagged Wheeler Yuta, who jumped off Orange's back! Private Party surprised Yuta with their Silly String maneuver!
Wheeler Yuta had a window of opportunity open after a double dropkick on Private Party! The Bunny pushed at Kris Statlander and then Nyla Rose ran out and rammed Statlander into the edge of the ring! Chuck Taylor took out TH2 with a tope con hilo!
Taylor powerbombed Kassidy onto Marq, and then used a spinning Liger bomb on Marq Quen! Orange smashed Matt Hardy with a DDT and then a tope suicida! Wheeler Yuta hit a splash off the top rope onto Marq Quen for a near fall!
Yuta was fighting against the odds against Private Party. They nailed Wheeler with Gin & Juice, but Orange Cassidy broke up the pin! Matt Hardy nearly took off Wheeler Yuta's head with the Twist of Fate and pinned Yuta!
"Matt Hardy has the look of a man who's counting his money," said Jim Ross.
Dasha was backstage to interview Andrade El Idolo and Chavo Guerrero.
"You are very ungrateful, PAC. Be careful what you wish for," said Andrade El Idolo.
"PAC, you're going to find out who the boss is at ALL OUT," added Chavo Guerrero.
"The Galaxy's Greatest Alien" Kris Statlander (with "Freshly Squeezed" Orange Cassidy) vs. "The Native Beast" Nyla Rose (with Vickie Guerrero)!
Nyla Rose didn't waste any time and attacked Kris at the sound of the bell. Nyla sent Kris flying with a pounce! Nyla took down Kris with a release German suplex! Statlander fought back with a pendulum moonsault off the apron and onto Nyla Rose!
Nyla choke slammed Kris onto the ring apron! Nyla went up top for her diving knee strike, but Statlander did a handstand. Nyla answered with a modified spear! Kris Statlander countered Nyla's offense with a powerbomb and then pinned her after hitting the Area 451!
"Kris Statlander could be a champion here in short order," said Tony Schiavone.
The Young Bucks were backstage. Nick Jackson said that their match next week against Jungle Boy and Luchasaurus is going to be as easy as a layup. Nick attempted a layup with a basketball, but Jurassic Express stuffed him!
Tony Schiavone was in the ring to interview AEW Women's World Champion Dr. Britt Baker, D.M.D.
Baker received a hero's welcome in Brittsburgh!
"The champ has come home," said Jim Ross.
"I really can't comment on Red Velvet's rise because I can't relate. I've always been at the top of AEW. I've always been the face of this division and I've always been the baddest bitch on the block. But her fearlessness—that I can relate to. I wasn't afraid to step up when this city needed a champion. I bleed black and gold just as much as anyone in here. So Pittsburgh, I present to you, hope," said Baker, as she help up her world championship title.
"Red Velvet, you might have had a glimmer of hope if you were wrestling me in any other city, but not here in Pittsburgh, in the main event this Friday on RAMPAGE."
Red Velvet didn't want to wait until this Friday and charged at Britt Baker. AEW officials had to separate the two competitors.
"They're going to settle it this Friday live on TNT on RAMPAGE," said Jim Ross.
Impact World Tag Team Title Match!
Impact Tag Team Champions The Good Brothers—"Machine Gun" Karl Anderson & Doc Gallows (with Brandon Cutler) vs. Dark Order's Evil Uno & Stu Grayson (with Colt "Boom Boom" Cabana)!
Scott D'Amore joined the commentary team for this historic match.
Dark Order showed off their tag team prowess on Karl Anderson, looking for an upset early on. Brandon Cutler grabbed Evil Uno's legs and pulled him off the apron. Cabana scared Cutler onto the ramp and "The Elite Hunter" Frankie Kazarian hauled Cutler away to the back!
Excalibur mentioned that there was some dissention amongst the ranks of Dark Order, with regard to respecting "Hangman" Adam Page's wishes. Only Colt Cabana was out there backing up Evil Uno and Stu Grayson tonight.
Grayson stepped off Anderson's back and DDT'ed Gallows! Grayson very nearly had Gallows up on his shoulders, but Gallows escaped. Karl Anderson tagged in, but Grayson launched him with a suplex. Evil Uno hoisted up Karl Anderson on his shoulders, but Anderson slipped out. The Good Brothers were about to use the Magic Killer on Grayson, but Evil Uno had it scouted and countered it! Dark Order were about to perform their Fatality, but the ref was distracted by Gallows. Anderson fired the gun stun and then they finished off Grayson with the Magic Killer for the pin!
Tony Schiavone was in the ring with QT Marshall and The Factory.
QT Marshall said Tony got his words twisted and that Tony should be apologizing to him instead.
Tony Schiavone's son was sitting ringside. QT Marshall told Nick Comorotto to grab Schiavone's son Christopher. QT Marshall told Tony Schiavone to apologize. Tony screamed an apology, but QT Marshall still hit a cutter on Schiavone's son!
Paul Wight's music played! QT Marshall pushed Aaron Solo toward Paul Wight, but Paul Wight choke slammed him!
"What an incredible bond between Tony Schiavone and Paul Wight from AEW DARK: ELEVATION, and Paul Wight is staring a hole into QT Marshall," said Excalibur.
Time for our main event!
The 5 Labours of Jericho: Chapter 4!
"Demo God" Chris Jericho vs. Wardlow (with MJF at ringside)!
Jericho took the fight to Wardlow early, but Wardlow was having none of it. He lifted up Jericho and backed him into the turnbuckles. Jericho fought back with the Code Breaker, but Wardlow kicked out at the 1-count!
Wardlow hurled Jericho across the ring with a vertical suplex type maneuver. He sent Jericho to the outside with a clothesline.
"Wardlow pouring the pressure on," said Excalibur.
Wardlow rammed Jericho's head into the ring post! Wardlow pancaked Jericho with a massive powerbomb!
"The end could be near. I hate to say it but I'm being a realist," said Jim Ross.
Wardlow blasted Jericho with a second powerbomb while MJF laughed on the outside of the ring. "This is too good," MJF said into the ringside camera.
Wardlow continued with the powerbombs, one after another, with punishing, cumulative effects on Jericho!
"If power bombing was a drinking game, we'd have a lot of inebriated viewers right now," said Jim Ross.
Wardlow sent Jericho for a ride with the F-10!
"MJF has instructed Wardlow to inflict as much punishment on Jericho as possible," said Excalibur.
Jericho swept out the legs of Wardlow and applied the Walls of Jericho! MJF raked Jericho's eyes from outside the ring! MJF tried to pass his "Dynamite diamond ring" to Wardlow, but ref Aubrey Edwards ejected MJF from the ring!
As ref Aubrey Edwards was dealing with MJF, Jericho grabbed his baseball bat, "Floyd", and walloped Wardlow with it! Jericho followed up with the Judas Effect and pinned Wardlow!
Shawn Spears ambushed Jericho, clubbing him with rights and lefts! Sammy Guevara jumped in to stop Spears! MJF returned to the ring and applied the Salt of the Earth arm bar submission! Jake Hager sprinted out to even up the odds for the Inner Circle!
"Chris, next week, no Judas Effect. No Judas music. You're going to be coming out here to dead silence. And if you hit me with Judas Effect, Chris, I automatically win. But Chris, forget the stipulations because I'm going to make a prediction for next week. You're going to find out that you haven't just met your match…you've met your successor!" said MJF.