The graphic below comes from the Orleans Arena's website and shows the different price points as well as the seating arrangement for this month's upcoming television tapings for Global Force Wrestling. While price points are subject to change, the general layout of the arena will likely resemble what is shown in the image below. In addition, the layout below is likely the layout to be used for the August and October GFW television tapings, too.
If you're interested in getting tickets to attend the television tapings at the Orleans Arena, you can find more information by clicking here.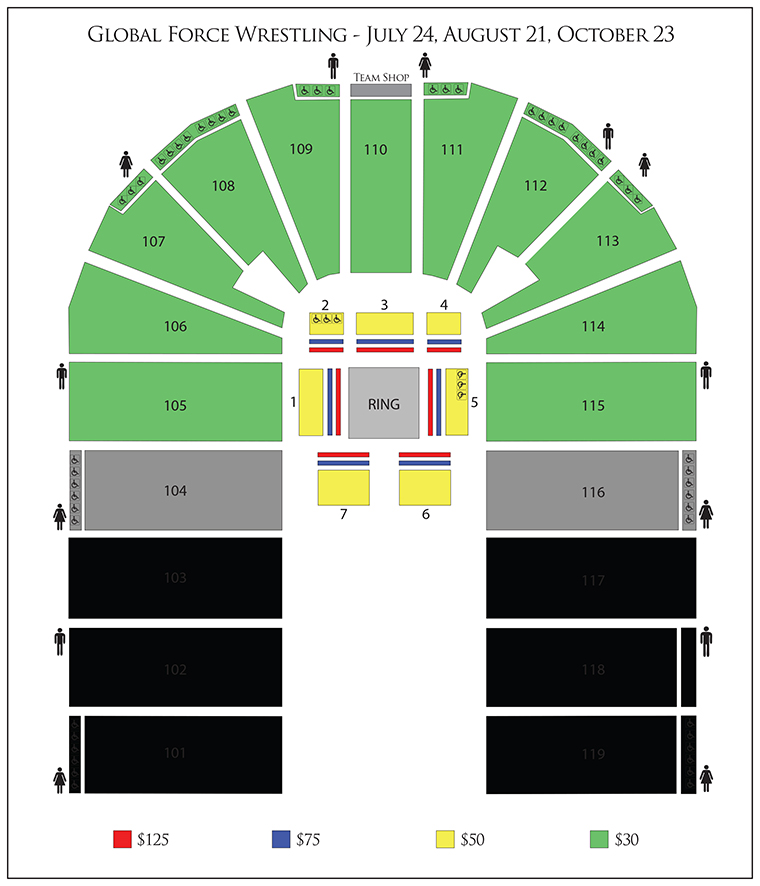 Do you plan to attend the GFW television tapings later this month in Las Vegas, Nevada? If so, let us know in the comments section below!